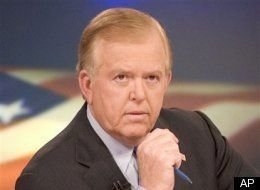 When one of the WTOP anchors joked that pundits were floating the crazy idea of the immigration-fixated Dobbs running for president, he shot back: "Whats so crazy about that?" -- and disclosed that he's talking to advisers to suss out his political options.

"For the first time I'm actually listening to [people who want him to run for office]... I don't think I have the nature for it... But we've got to do something for this country."
Last week, Dobbs told reporters that he is "considering career options including possible runs for the White House or U.S. Senate" and that "I am ruling nothing out."