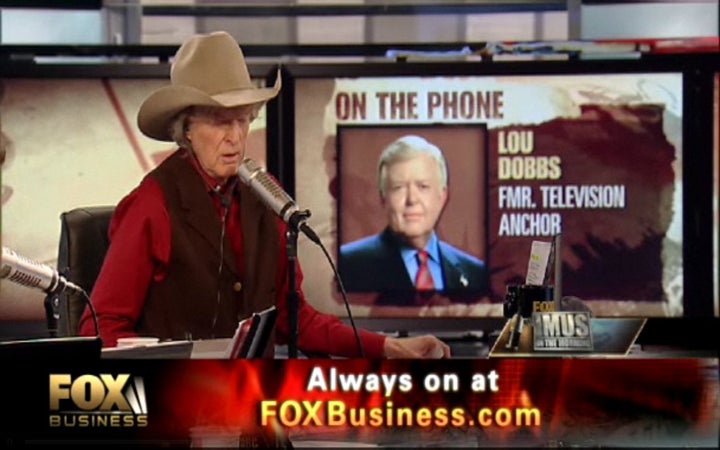 Dobbs said "absolutely not" when asked if he had talks with CNBC.
"I have no idea where they even got that," Dobbs said when Imus asked if he was going to CNBC. "I'm sitting here in Florida in our vacation home thinking about what I am going to be doing."
Dobbs did admit that he has talked to Fox News chief Roger Ailes, but said it was a friendly conversation and not about a potential job with Fox.
"You know, [Ailes is] an old friend," Dobbs said. "I've talked to him. Certainly."
Dobbs again said "absolutely not" when asked if he was offered a job at Fox, but said he would "certainly" consider it if offered one.
"Of course you'd consider working at Fox," Imus said. "What have you lost your mind? I mean you go from at a place like CNN which is the most dreadful network on the planet, we have a couple of friends there, as a matter of fact I saw two of them last night--I thought I'd switch over for just a second...I said I can't watch this! But you go from a network where they can't suck enough to a network where nobody sucks."


An FBN spokesperson tells Huffington Post that Roger and Dobbs are friends but have not had any discussions about him working at FBN or FNC.
REAL LIFE. REAL NEWS. REAL VOICES.
Help us tell more of the stories that matter from voices that too often remain unheard.