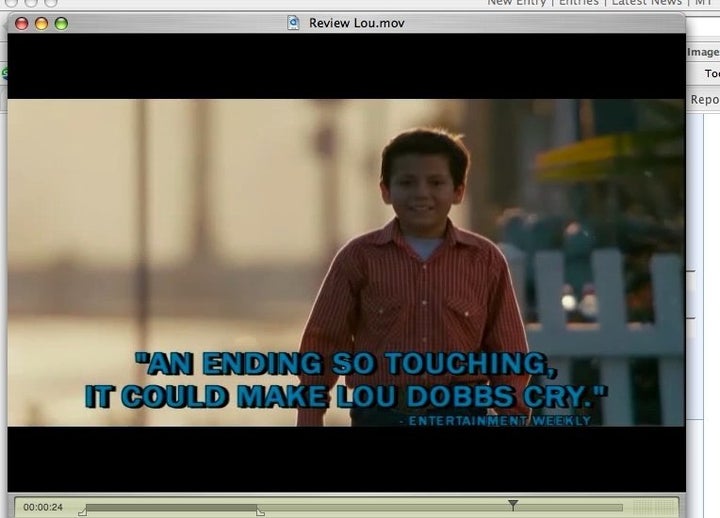 The Huffington Post has obtained a new commercial for the Fox Searchlight/Weinstein picture, "Under the Same Moon (La Misma Luna)," a Spanish language film that debuted last week to a box office record.
The commercial, which will premiere tomorrow, features several digs at CNN's anti-immigrant crusader Lou Dobbs, such as, "TIME Magazine raves that 'Adrian Alonso could melt Lou Dobbs' heart, if he had one.'"
Watch the commercial below:
In an ironic twist, the commercial is set to air on CNN tomorrow in Los Angeles, New York, Chicago, San Francisco, and Washington, D.C.
Related
Popular in the Community