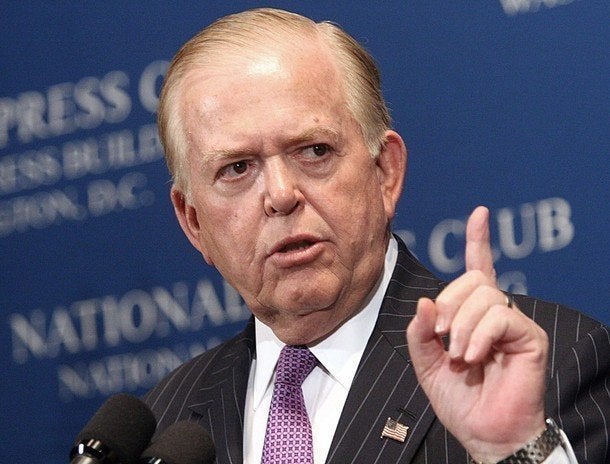 Sen. James Inhofe (R-Okla.), a long-time climate change denier, said the president was planning to commit the U.S. to emissions standards set by House legislation that is stalled in the Senate.
"Senator, this begs the question, if I may put it forward right now: Who the hell does this president think he is?" Dobbs said angrily.
"I don't know, because you can't do that," Inhofe responded. "And I think it's certainly disingenuous to mislead countries into thinking that a president is -- you know, this is not a kingdom, He's not able to do that."
In reality, President Obama is merely planning to pledge a provisional target -- "the first time in more than a decade that an American administration has offered even a tentative promise to reduce production of climate-altering gases."
REAL LIFE. REAL NEWS. REAL VOICES.
Help us tell more of the stories that matter from voices that too often remain unheard.