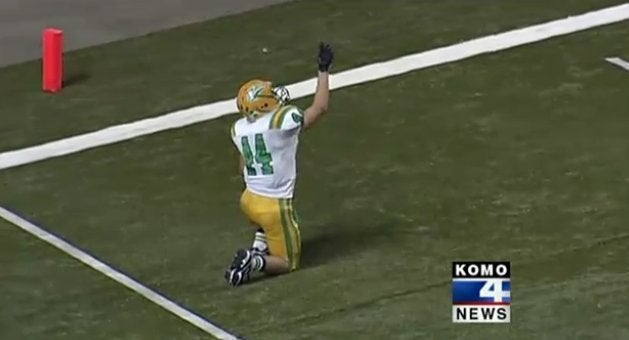 If you're a football fan, you probably know Lou Holtz and all that he accomplished as a college football coach from 1960 until his retirement in 1995.
What you may not know is his compelling quest to do 107 things before he died. It started in
1966, when Lou was 28 years old. He was a married, out of work assistant football coach, and his pregnant wife was expecting their third child. He was sitting at the dining room table one night and decided that he was going to get out of his mental funk and start setting some big, audacious goals for his lifetime.
He came up with a list of 107 goals. Among these goals was being a guest on The Tonight Show, having dinner at the White House, landing a plane on an aircraft carrier, coaching Notre Dame Football, winning a national championship and meeting the pope. This was pretty heady stuff for an unemployed 28-year-old.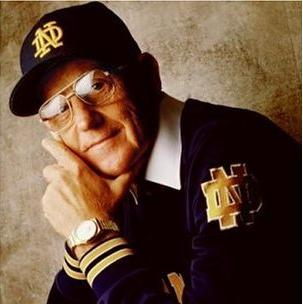 The inspiration for this list of 107 seemingly impossible goals was the book, The Magic of Thinking Big by David J. Schwartz, which his wife had given him to lift his spirits. After reading that book, he realized that by writing down goals that really mattered, he would find a way to achieve them.
Three years later he was head coach at William and Mary and won the Southern Conference championship in 1970. Going back to his list of 107, one of those things was to be the head coach at Notre Dame. So, when he was offered a coaching job at Minnesota he had it written into his contract, that he could leave at any time if he were offered the head coaching job at Notre Dame. How's that for keeping your eye on the prize?
The fateful call from Notre Dame came two years later in 1986. Under Lou Holtz Notre Dame was ranked first in the nation in 1988, winning all 11 regular season games and beating third-ranked West Virginia 34-21 in the Fiesta Bowl.
Along the way, Lou kept chipping away at his list of audacious goals. He had dinner at the White House with Ronald Reagan, cracked jokes with Johnny Carson on The Tonight Show, met the pope, jumped out of an airplane, scored a hole-in-one (actually two), became national coach of the year and led Notre Dame to a national championship. At last count, he had achieved 102 of his original 107 goals.
Here are his tips for achieving goals:
1) Decide what you want to achieve and the date.
2) Know what talents you must acquire to do this.
3) Consider who you have to work with to achieve it.
4) Determine what problems you nust overcome to achieve this.
6) Share with others why they will benefit.
The importance of establishing personal goals and writing them down cannot be overstated. According to Holtz, only 3% of people set goals for themselves, so it's not surprising that so few people are able to achieve truly memorable things in the course of their lifetime.
"Don't be a spectator, don't let life pass you by. "
-- Lou Holtz
Related