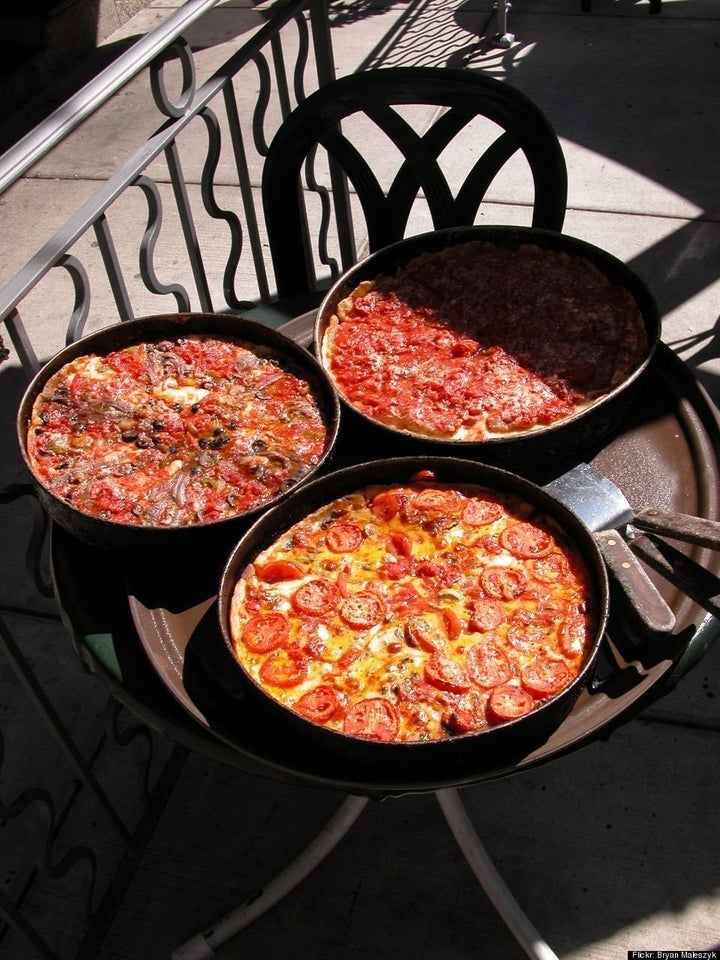 Love it or hate it, deep dish pizza is a Chicago staple. While many of us have different opinions on the best deep dish in town, Lou Malnati's and Pizzeria Uno are definitely the most popular.
People may have a lot to say about which restaurant makes a better pie, but many are unaware of the restaurants' shared history. In an upcoming episode of "Food Wars," the Travel Channel makes that history (and rivalry) known.
As explained in the trailer for the episode, Lou Malnati worked for Ike Sewell at Pizzeria Uno, along with his father, for more than 20 years before opening his own restaurant. Both eateries remain incredibly popular--but which one is better? To find out who won this war, check out the episode on the Travel Channel Wednesday ay 9 p.m.
WATCH the preview here:
Popular in the Community