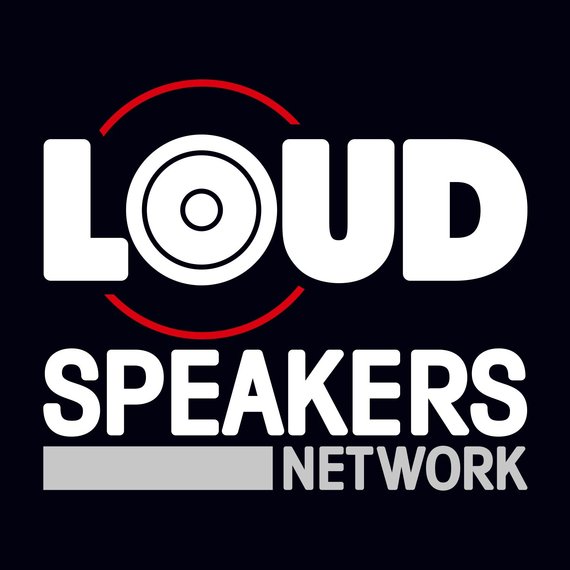 By any meaning of the word, Chris Morrow has had an extremely successful career. He co-authored several New York Times Best Sellers with Russell Simmons, Rev Run, and Tyrese. He also worked at Premier Radio Networks for a part of his career, which is a syndication arm of iHeart Media. After some time there he realized it was not exactly what he wanted to do because it wasn't challenging anymore. Also, somewhere in that time podcasting had just started. Some of his favorites were Bill Simmons' The BS Sport, The New Yorker's Political Scene, and Hype Men. He also listened to ones on history so he had an expansive breadth in terms of taste. One day he was listening to the Combat Jack podcast, and finally had his spark for what he wanted to do next. He reached out to Combat Jack, and that is when the Loud Speakers Network was born.
During the years that Chris and Russell Simmons worked together, Russell would always talk about something he called "Urban Graduates". What that meant was people who were in their 30s, 40s, or even 50s who were raised on hip hop culture, and that were still part of it. Russell always said there was nothing being created for them, and they both agreed it was a marketplace that needed to be filled. Chris himself realized he was an Urban Graduate so when he heard Combat Jack's podcast he got excited. He wanted to get involved with Combat Jack because that show, and others like it could finally fill the void him and Russell had spoken about all those times. Also, Chris knew he had great experience he gained through working in radio that would help out. Soon after doing the Combat Jack show together they realized they needed more shows so that is when they officially launched the new network called the Loud Speakers Network.
Their first shows were Reality Check with Jas Fly, NY Delight, and Sneaker Fiends. Those first few shows didn't really hit a stride, but then they launched The Read. The hosts on that show were Kid Fury and Crissle. They didn't really expect much out of the gate, but Chris explained the success of it being like magic. He said people fell in love right off the bat, and that gave them the success and momentum they had been looking for. Since then they have just been building on things.
Chris said that while there may be a certain perception around who listens to podcasts, they have a very diverse crowd listening to their shows. In general the image that comes to mind with podcasts is a very "white" audience. You would imagine an older listener who likes the NPR type of shows. People also believed that millenials have too many attention issues to care for long form content. Loud Speakers Network's statistics showed that people were really thankful for The Combat Jack Show, The Read, and Fan Bros, which were all long form content with a multi-cultural audience. They realized that it wasn't these audiences weren't interested in hearing that kind of content, but it was that no one was making it for them.
On the subject of the audience and type of content that the Loud Speakers Network attracts Chris said,
"We recently did a listener survey and found that almost 70 percent of our audience said that a Loud Speakers show was the first podcast that they listened to. And over 40 percent said another Loud Speakers show was their second one. So the audience is there, you just have to give them content that resonates. That's true of any genre, so why should it be any different with multi-cultural or hip-hop audiences?"
The number of listens the Loud Speakers Network gets is amazing. They have over 1.3 million followers on SoundCloud, and are currently the number one podcast network on SoundCloud as a whole. Their roster of shows at the moment includes The Read, The Brilliant Idiots, The Combat Jack Show, Tax Season, and Neck of the Woods, as well as others. Overall, these shows end up getting over half a million listens a week. They aren't stopping at doing well as a podcast network though.
One of the biggest changes we will see in the future is that Loud Speakers podcasts will start to get spun off into TV shows. They want to continue to grow their audience, and feel they have only scratched the surface of what their potential is with these shows. Trying different mediums for different audiences is what they have been thinking, and they have conversations going on with a few places. Also, they want to start producing more scripted shows, and want to bring new personalities onto the network. Essentially, they are cementing their position as the top multicultural podcast network with an audience that has a voracious appetite for quality long-term content.
If anything Chris Morrow has shown he knows what needs to be done to be successful. Whether writing, podcasting, or just working he has been winning. And after everything he has done his network is not so shabby either. Seeing what direction he takes the Loud Speakers Network should be interesting for everyone to watch. He's been giving a voice to people that no one else has been paying attention to, and has been succeeding because of it. This Urban Graduate has been finding ways to give back to the culture that raised him, and it will be exciting to see where he goes from here because he's only getting started!
Popular in the Community