UPDATE: Rev. Louie Giglio has withdrawn from the inauguration amid questions about an anti-gay sermon he gave in the mid-1990s. He gave this statement: "Clearly, speaking on this issue has not been in the range of my priorities in the past fifteen years. Instead, my aim has been to call people to ultimate significance as we make much of Jesus Christ."
The Rev. Louie Giglio, the Atlanta pastor of Passion City Church who will deliver the benediction at President Barack Obama's inauguration, is under fire for anti-gay preaching and for calling Christians to respond to the gay-rights movement's "aggressive agenda."
The "only way out of a homosexual lifestyle ... is through the healing power of Jesus," he says. "We've got to say to the homosexuals, the same thing that I say to you and that you would say to me … it's not easy to change, but it is possible to change."
The sermon, which lasts just under an hour, echoes similar comments four years ago by Rick Warren, the California megachurch pastor who gave the invocation at Obama's first inauguration. Obama, who was widely supported by the gay community and gay-rights advocates, was strongly criticized for his choice.
It's unclear when the sermon was recorded, but the political blog Think Progress, which first reported on the sermon, cited it as being from the mid-1990s. It's also unclear what Giglio's current views on homosexuality are.
A phone call and an email to Giglio's spokeswoman were not returned on Wednesday. A request for comment from the Presidential Inaugural Committee also was not returned.
In his sermon, Giglio says that his words are "not intended to be a homophobic attack to those who are in a homosexual lifestyle that would maybe foster fear or intolerance in our lives."
Nonetheless, the sermon quickly spread via social media and blogs, such as Towleroad.
Giglio's words show how his interpretation of Christianity contrasts with Obama's. The president in May cited his Christian faith as one of the reasons he came to support same-sex marriage rights.
Aside from pastoring a church, Giglio, 54, is the founder of the Passion Conferences, a student-centered Christian movement that raises awareness about human trafficking. The most recent conference this month at the Georgia Dome gathered 60,000 Christian youth to worship, pray and strategize ways to combat modern-day slavery.
"During these days it is essential for our nation to stand together as one ... May we all look up to our God, from whom we can receive mercy, grace and truth to strengthen our lives, our families and our nation," Giglio said in a statement released Tuesday upon his selection to give the benediction. "I am honored to be invited by the President to lead our nation as we look up to God, and as we look ahead to a future that honors and reflects the One who has given us every good and perfect gift."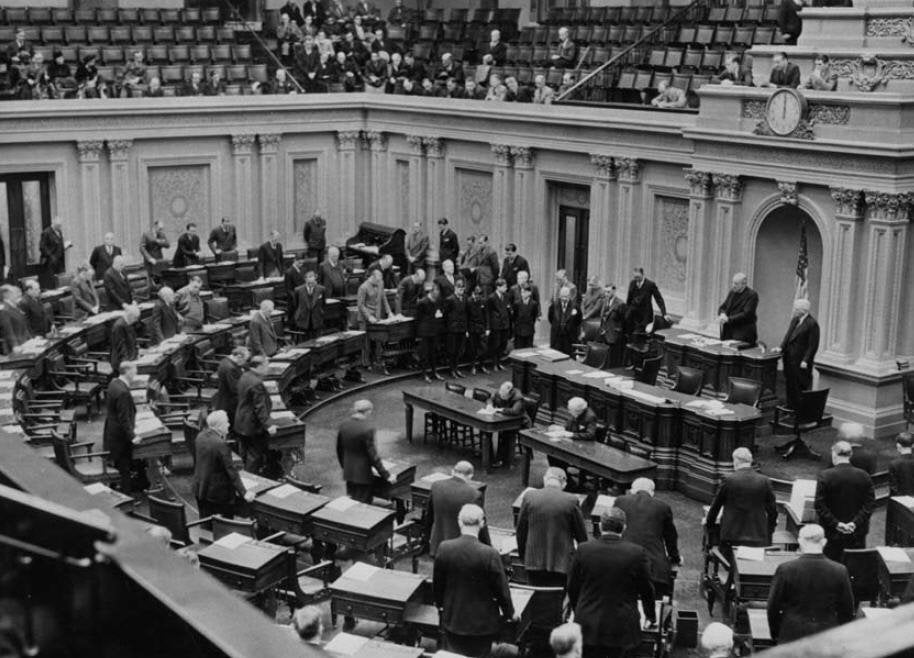 Inauguration Invocations
Popular in the Community