At a congressional hearing Thursday on an abortion bill that would ban the procedure after 20 weeks of pregnancy, Rep. Louie Gohmert (R-Texas) told a female witness that she should have carried her pregnancy to term even though doctors had discovered the fetus had no brain function.
Think Progress first reported that the Democrats' sole witness at the hearing, Christy Zink, told an all-male panel of congressmen the painful story of her decision to end her pregnancy at 21 weeks, because tests showed that the fetus' brain was not functioning. If she had been forced to carry the pregnancy to term, she said, the baby would have spent most of its life in the hospital having surgery after surgery.
"I would have had to carry to term and give birth to a baby whom the doctors concurred had no chance of a life and would have experienced near-constant pain," Zink said. "If he had survived the pregnancy -- which was not certain -- he might never have left the hospital. My daughter's life, too, would have been irrevocably hurt by an almost always-absent parent."
In response to Zink's testimony, Gohmert told the story of another couple he knew that decided to go through with their pregnancy despite learning of fetal anomalies. He told Zink she should have gone through with her pregnancy and then assessed the baby's health once it was "in front of [her]."
"Ms. Zink, having my great sympathy and empathy both, I still come back wondering, shouldn't we wait, like that couple did, and see if the child can survive before we decide to rip him apart?" Gohmert said. "So these are ethical issues, they're moral issues, they're difficult issues, and the parents should certainly be consulted. But it just seems like, it's a more educated decision if the child is in front of you to make those decisions."
The 20-week abortion ban in question, sponsored by Rep. Trent Franks (R-Ariz.) and supported by Gohmert, would prohibit women like Zink from having abortions after 20 weeks, even in cases of rape, incest, when the mother's health is in danger, or when the fetus has a debilitating or fatal disability.
"Life gives us many experiences," England said in response to concerns that a woman would have to carry a fetus to term that was not expected to live. "I've had the experience of delivering calves, dead and alive -- delivering pigs, dead and alive. … It breaks our hearts to see those animals not make it."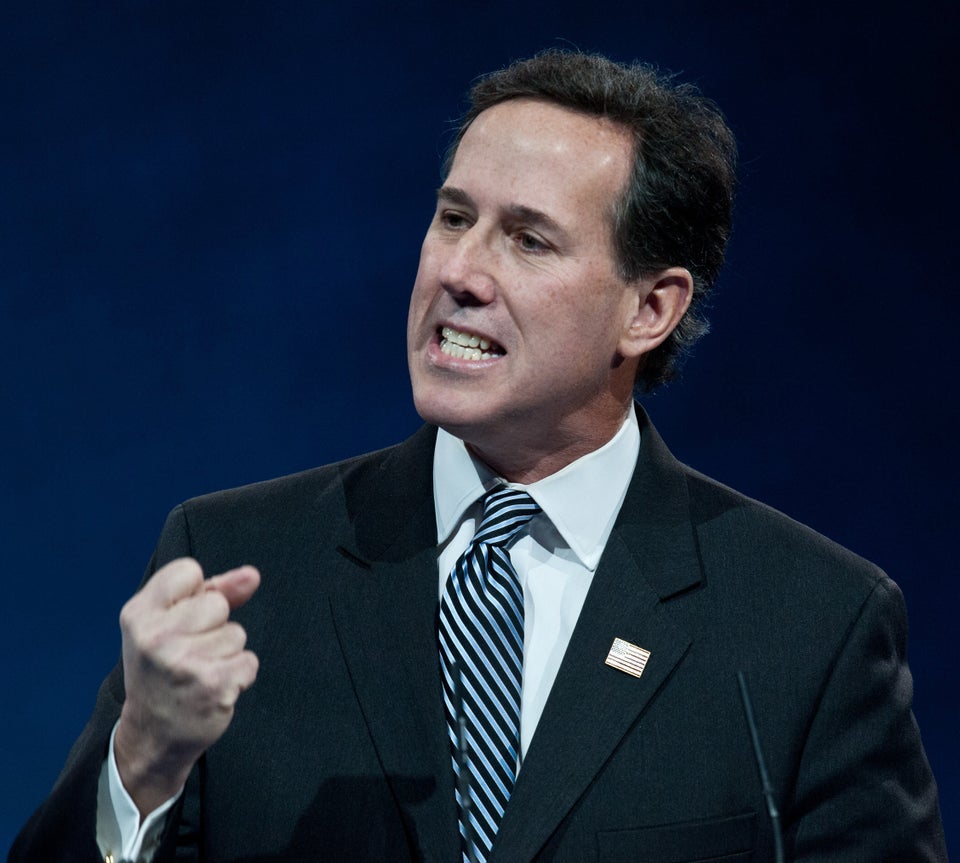 GOP's War On Sex
Popular in the Community