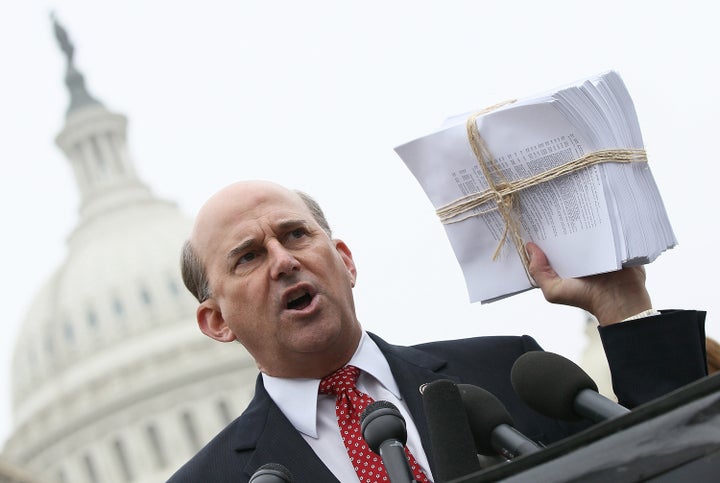 NEW YORK CITY -- One of the only new proposals that President Obama introduced in his opening bid to resolve the impasse over the so-called fiscal cliff concerns a political showdown set to take place weeks, if not months, after the fiscal cliff has expired.
The administration is calling on House Speaker John Boehner (R-Ohio) to relinquish much of Congress' authority over raising the nation's debt ceiling limit, as members of the Republican caucus signal that they want to use the ceiling as leverage to extract more concessions from the administration. Rep. Louie Gohmert (R-Texas), an outspoken conservative, outlined the strategy in some blunt terms during an interview Wednesday on Sean Hannity's radio program.
"We do have leverage because early next year the debt ceiling gets reached," he said. "And this president has got to have more ceiling. He's got to have it moved. Sean, we have leverage. And this is a good time to say that we're the ones promoting fairness. We're the ones that want everyone to pay their share. You talk a good game but put it up here where your mouth is."
"Yeah," Hannity agreed, "but did you hear Harry Reid? He wants to tie the debt ceiling discussion to all of this mess. And he wants pretty much a blank check for Obama for the next four years."
"Right," said Gohmert, "and that's our leverage."
The Obama administration's proposal won't completely remove the ability of lawmakers to have a say over whether or not the government can continue to issue debt and, in turn, borrow money. It would just provide the president a mechanism to bypass them. As The New York Times explains:
To ensure that there are no more crises like last year's impasse, Mr. Geithner proposed permanently ending Congressional purview over the federal borrowing limit, Republican aides said. He said that Congress could be allowed to pass a resolution blocking an increase in the debt limit, but that the president would be able to veto that resolution. Only if two-thirds of lawmakers overrode that veto could Congress block a higher borrowing limit.
An administration official not authorized to speak publicly on the negotiations confirmed to The Huffington Post that this proposal is included in its fiscal cliff wish list.
Why the president would take a grab at this new authority is self-evident. The stand-off that occurred between the White House and congressional Republicans in July 2011 over raising the debt ceiling was a political calamity and near-financial fiasco. Finding a mechanism to avoid that from happening again when the next debt ceiling comes about (likely early in 2013) is a White House imperative. As The Huffington Post reported on Thursday, the president also told Boehner that he wants the debt ceiling raised as part of a fiscal cliff deal.
In the end, it seems more likely that lawmakers will include a debt ceiling raise in the fiscal cliff package than sign off on wholesale changes over who gets the final say over how the debt ceiling is raised. Even Democratic aides say they don't expect the idea proposed by Treasury Secretary Timothy Geithner to make it through the subsequent weeks of negotiations.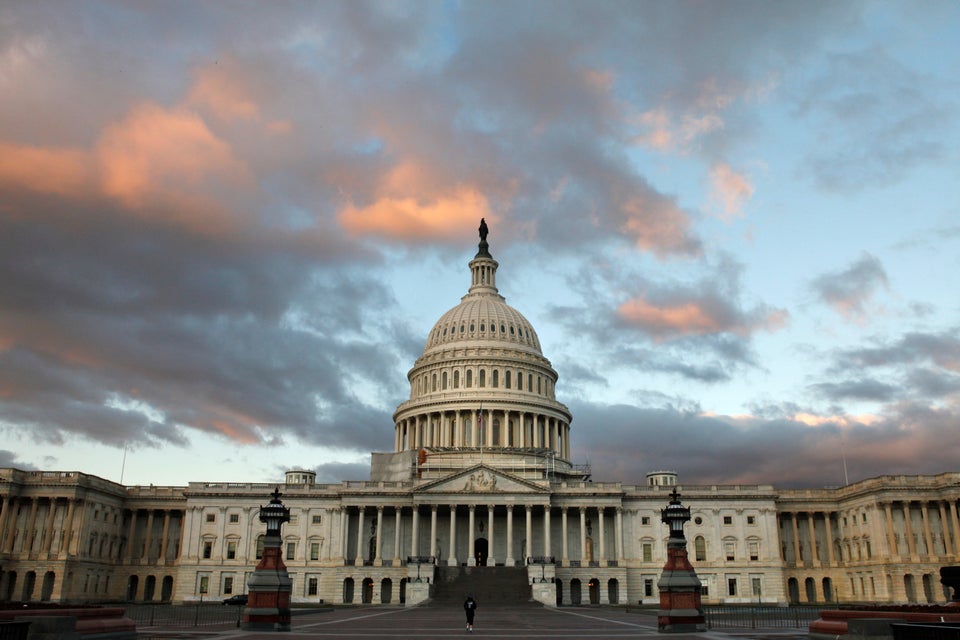 Do These Things, Don't Cut Entitlements
Popular in the Community