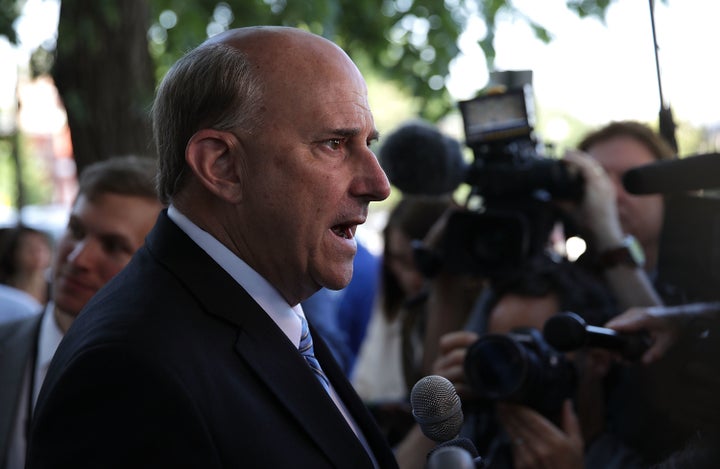 WASHINGTON — In the wake of the Deepwater Horizon explosion, a concerned Rep. Louie Gohmert (R-Texas) jumped in his car and drove from Tyler, Texas, to somewhere southeast of New Orleans. He brought along a high-definition video camera, planning to document the effects of what would prove to be the largest oil spill in U.S. history.
"I was going to film the destructiveness to the beaches," he said during a legislative hearing Tuesday. But instead he claims to have found almost no oil — "a drop or two here and there," as he put it — along the coast between New Orleans and Panama City, Florida.
"I was going, 'Where's all the oil?'" he said.
People — who, Gohmert didn't say — kept telling him, "Oh, [the oil is] 10 miles down the beach," he said. "I never found it. I don't know what happened to it, but somehow nature does amazing things."
Ironically, the story came during a hearing Tuesday to discuss a package of bills that reads like the wish list of the oil and gas industry. Not only did Gohmert ignore the devastating environmental impact and the massive years-long cleanup that took place throughout the Gulf of Mexico, he suggested that Earth somehow managed to clean up the mess on its own — and is perfectly capable of handling future oil spills.
Gohmert didn't say how soon it was after the April 20, 2010, explosion that he took his road trip, which might have explained the lack of oil he says he found along the beach. What is clear, however, is that oil spewed from the well for the better part of three months, with more than 200 million gallons of crude ending up in the Gulf.
At the peak of the disaster response in summer 2010, more than 47,000 response personnel and 7,000 vessels were involved in the cleanup effort, according to the Congressional Research Service. In July 2016, BP pegged its costs related to the disaster at $61.6 billion.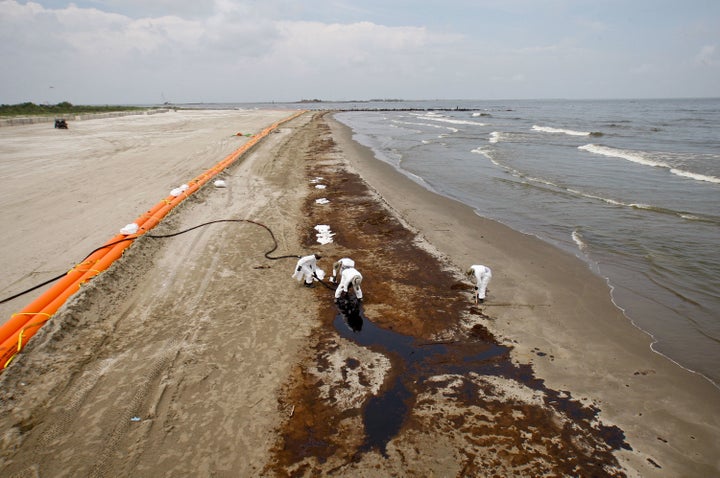 As for where the oil ended up, the Congressional Research Service crunched government data and in a December 2010 report noted that roughly 41 percent was directly or chemically recovered, burned or skimmed. About 24 percent is believed have evaporated or dissolved. The remaining 35 percent was either "naturally dispersed" or persisted in the environment.
Studies indicate a significant amount may have settled onto the ocean floor. A 2015 study led by Jeff Chanton, an oceanography professor at Florida State University, found that the amount could be as high as 10 million gallons.
"This is going to affect the Gulf for years to come," Chanton said in a statement at the time.
That's the thing about oceans: They are big. And despite what Gohmert might tell you, just because oil — or any number of other pollutants — isn't visible, doesn't mean it isn't there.
In the case of Deepwater Horizon, however, the effects could be seen from space.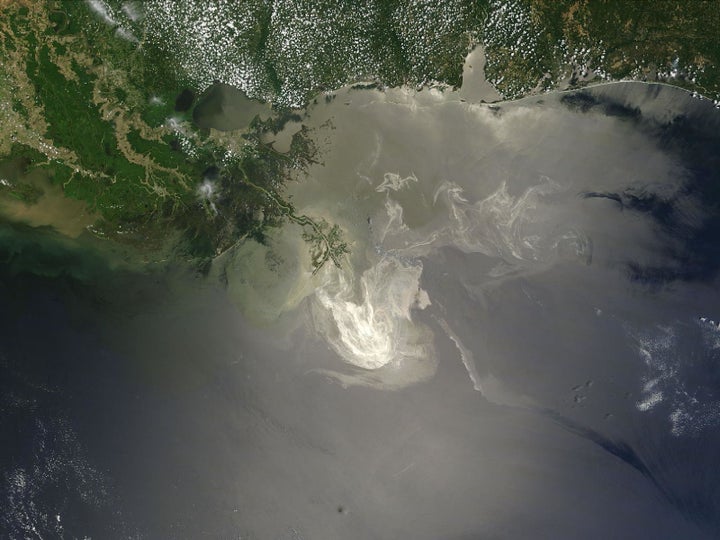 Before You Go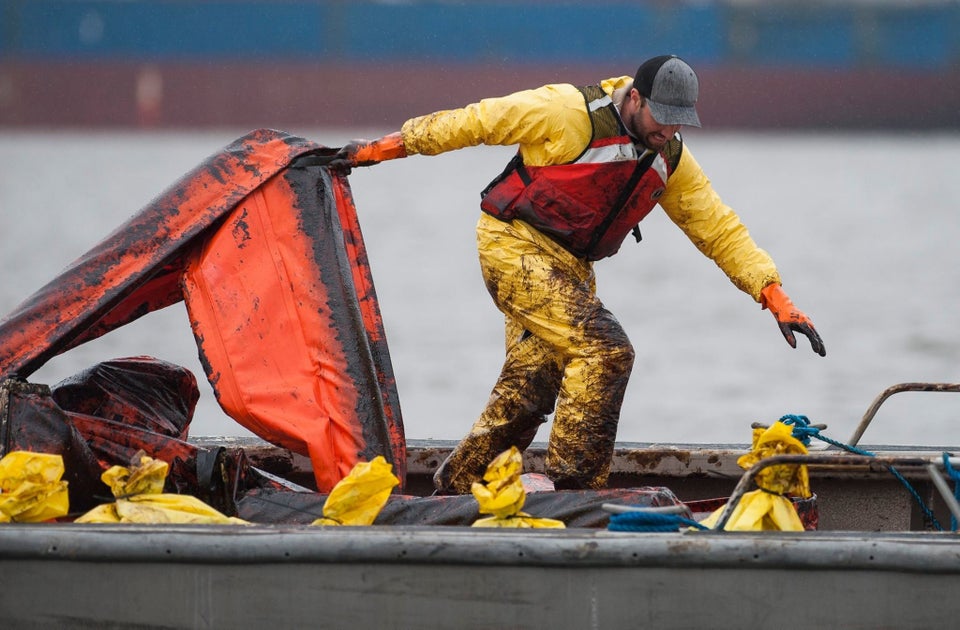 Recent Oil Spills
Popular in the Community