WASHINGTON -- The Supreme Court's decision finding the Defense of Marriage Act unconstitutional opens the door to legalized bigamy and polygamy, conservative Texas Republican Rep. Louie Gohmert suggested Friday.
Gohmert made his comments in his typical week-ending remarks on the House floor, belittling the "holy quintet" of justices who wrote the majority opinion by saying they had broken the wise words of the biblical King Solomon that "there was nothing new under the sun."
The justices, Gohmert said, decided improperly that modern marriage between same-sex couples is a new development that requires equal protection under the Fifth Amendment.
And that decision, he argued, will pave the way for multiple-partner marriages.
"Once you move marriage beyond the scope of a man and a woman, you really don't end up with a good place to put a limit," said Gohmert, who also argued that such practices were a mile-marker on a nation's way to the "dustbin of history."
"I think polygamy is wrong, bigamy is wrong, and it's a crime in many places -- but how will that be justifiable now that the court has removed this?" Gohmert said. "There's some [who] believe polygamy is a way to go."
Rep. Michele Bachmann (R-Minn.) came to the floor later on Friday, saying she was inspired by Gohmert's words. She argued that the DOMA decision and the Senate's passage of a broad immigration reform bill Thursday were both bad signs for the nation, but there was reason to hope.
"We need to pray. We need to pray," she said. "We need to confess our sins as a nation, and we need to pray and ask God for his holy intervention, and for his forgiveness."
Although Gohmert cited the wisdom of Solomon in criticizing the high court, the Texan found fault with the king of Israel's lifestyle.
"You know, King Solomon, many -- including me -- believe was the wisest man who ever lived," Gohmert said. "Of course, then he had too many wives, and that [will] always mess up anybody's wisdom."
Michael McAuliff covers Congress and politics for The Huffington Post. Talk to him on Facebook.
Before You Go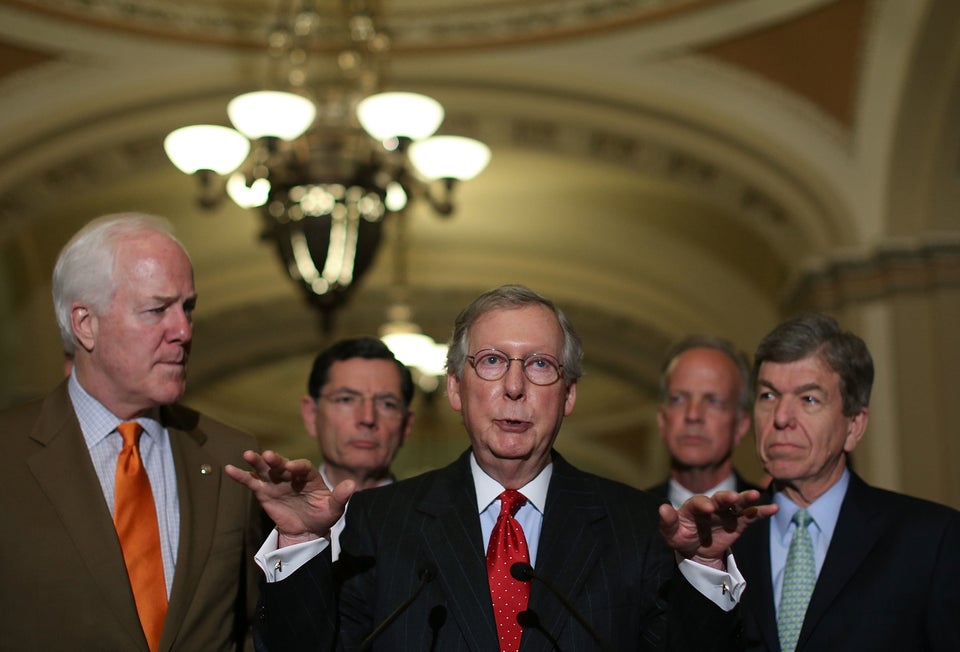 The Strongest Conservatives In Congress
Popular in the Community