Gohmert alleged that the FBI failed to question Tsarnaev in a "thorough enough" manner despite a tip from Russia that he had been "radicalized," even as the federal government was "going after" Christian groups like that of Billy Graham.
"You've made statements as matters of fact--," Holder began in response.
"You point out one thing that I said that was not true," shot back Gohmert.
House Judiciary Committee Chairman Bob Goodlatte (R-Va.) noted that Gohmert's time had expired. Gohmert asked as a point of personal privilege that the attorney general answer which specific claim Gohmert had made that was untrue. The chairman told Holder to answer.
"The only observation I was going to make is that you state as a matter of fact what the FBI did and did not do. Unless somebody has done something inappropriate, you don't have access to the FBI files," said Holder. "I know what the FBI did. You cannot know what I know. That's all."
"I cannot have a witness challenge my character," said Gohmert, as the chairman told him again that his time had expired. Gohmert continued talking as other members of the committee asked him to observe hearing rules and suspend.
Gohmert asked again for a point of personal privilege and said that Holder was "wrong on the things that I asserted as fact." The other members of the committee disputed that his contention was a point of personal privilege.
"The attorney general will not cast aspersions on my asparagus," said Gohmert, in a malapropism for the ages.
Gohmert, known for fiery language and far-out theories, has harshly criticized Holder in the past. The Texas congressman said in April that the attorney general had spent his legal career "helping terrorists."
The confrontation between the two comes as Holder's Justice Department faces intense scrutiny over its seizure of telephone records belonging to Associated Press journalists.
Before You Go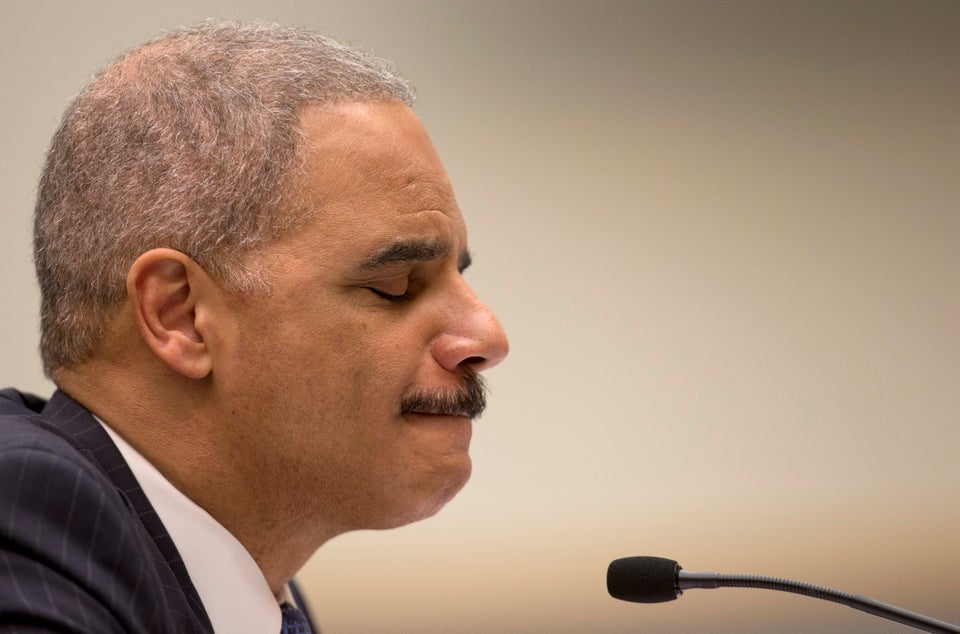 Eric Holder In The Hot Seat
Popular in the Community