Constituents have repeatedly experienced people buying seemingly lavish items with food stamps, he said, giving one example of a man in a grocery store who said he watched the person in front of him purchase king crab legs with food stamps.
"He looks at the king crab legs [being bought by a person with food stamps] and looks at his ground meat and realizes because he does pay income tax, he doesn't get more back than he pays in. He is actually helping pay for the king crab legs when he can't pay for them for himself," Gohmert said.
"People across the aisle want to condemn anyone who is working, and scraping, and can't save any money," he continued.
Republican-backed cuts to food stamps unexpectedly derailed a trillion-dollar piece of legislation known as the farm bill on Thursday.
In the same speech, Gohmert also suggested that it shouldn't be controversial to discuss cutting food stamps because some poor people are obese.
"From the amount of obesity in this country, by people we're told do not have enough to eat, it does seem like we can have a debate about this issue without allegations about wanting to slap down or starve children," Gohmert said.
Watch a clip of Gohmert's speech against food stamp benefits above.
Before You Go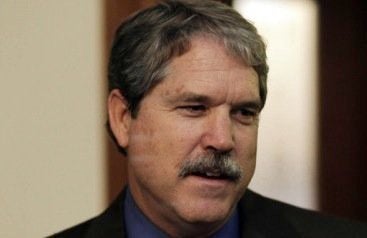 Racist Remarks Made By Politicians
Popular in the Community