 Rep. Louie Gohmert (R-Texas) fired back at Sen. John McCain (R-Ariz.) on Tuesday, calling the senator and some of his colleagues "numbnuts" for criticizing the Tea Party-affiliated congressman's recent allegations that a top Hillary Clinton aide has Islamist ties.
Gohmert, along with Rep. Michele Bachmann (R-Minn.) and three other GOP congressmen, recently signed letters insinuating that Clinton's Deputy Chief of Staff Huma Abedin is affiliated with the controversial Muslim Brotherhood organization through her family. The claims have been widely condemned by members of the Republican party, including House Speaker John Boehner (R-Ohio), Sen. Scott Brown (R-Mass.), and McCain.
"Well, it's obvious that John McCain didn't even read the letter because of what he said in accusing Michele and us of making these 'horrible' allegations. There were five letters and there were many things that are stated that are facts in each letter. And I wish some of these numbnuts would go out and read the letter before they make these horrible allegations about the 'horrible' accusations we're making. But we also know that John McCain himself had said back in the early stages of stuff going on in Egypt that he was, in his words, 'unalterably opposed to helping the Muslim Brotherhood.' Well, obviously the unalterable person has been altered, so he's okay with it now."
Gohmert's "numbnuts" comment came after McCain took to the Senate floor to condemn the "unfounded" attacks on Abedin.
"These allegations about Huma and the report from which they are drawn are nothing less than an unwarranted and unfounded attack on an honorable woman, a dedicated American and a loyal public servant," McCain said in a speech last Wednesday.
In the "Dennis Miller Show" interview, Gohmert expressed frustration with McCain's choice of venue for his attack.
"Normally, you don't go blast somebody on the floor that's a colleague on the same side of the aisle unless you touch base with them," Gohmert said.
Gohmert wasn't the only Tea Partier criticizing McCain on Tuesday. The longtime Arizona senator was also the target of ire in his own state, where Phoenix-based Tea Party leader Wes Harris called for a recall effort against McCain.
"Go to hell, Senator, it's time for you to take your final dirt nap," Harris wrote.
Before You Go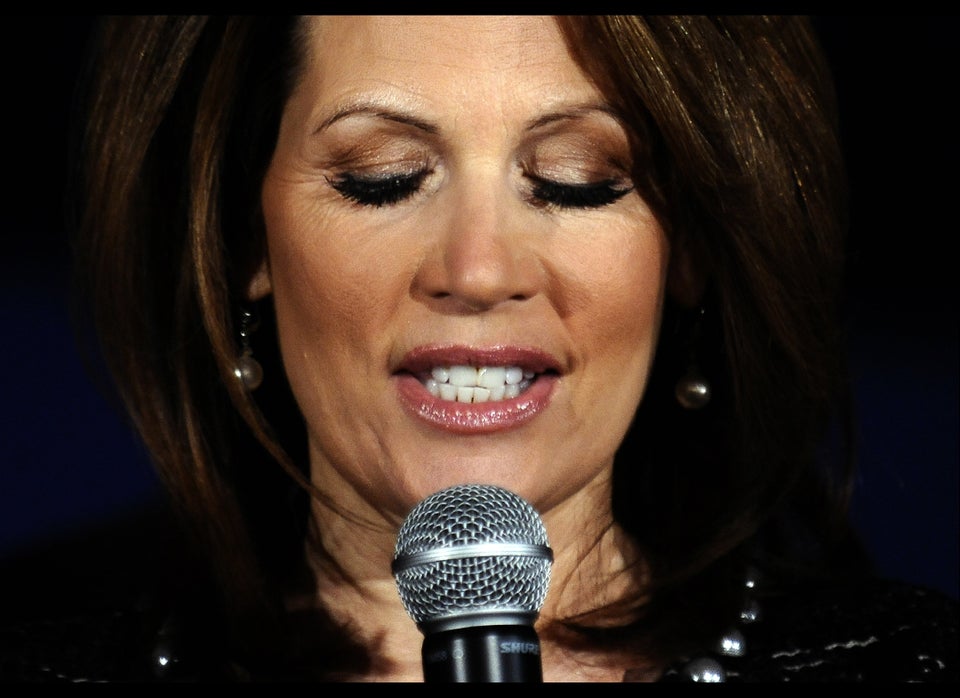 Unforgettable Bachmann Moments
Popular in the Community