Speaking on gun magazine limits, Gohmert said, "And I pointed out, well, once you make it 10, then why would you draw the line at 10? What's wrong with nine? Or 11? And the problem is once you draw that limit -- it's kind of like marriage when you say it's not a man and a woman anymore, then why not have three men and one woman, or four women and one man, or why not somebody has a love for an animal?"
He continued, "There is no clear place to draw the line once you eliminate the traditional marriage, and it's the same once you start putting limits on what guns can be used, then it's just really easy to have laws that make them all illegal."
By Gohmert's logic, it's a slippery slope supporting marriage equality or magazine limits. But same-sex marriage has been legalized in nine states and the District of Columbia, where lawmakers have drawn a line in favor of two-person unions. And declaring all guns illegal in America is a political impossibility.
"[The Second Amendment] is for our protection -- and the founders' quotes make that very, very clear -- including against a government that would run amok," he said. "We've got some people who think Shariah law oughta be the law of the land, forget the Constitution. But the guns are there, the Second Amendment is there, to make sure all of the rest of the amendments are followed."
Before You Go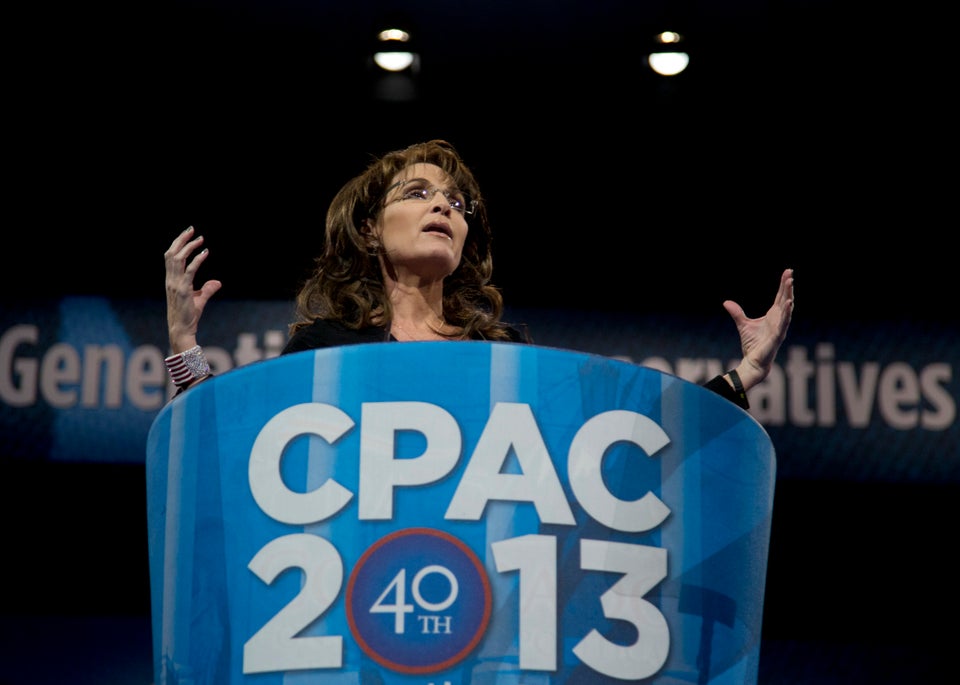 CPAC 2013 Memorable Moments
Popular in the Community