Rep. Louie Gohmert (R-Texas) accused President Barack Obama of being a driving force of "racial tension and violence" in the nation during an interview this week, arguing that his administration was the worst since the 1960s on the issue.
But Gohmert saw a silver lining in the Department of Justice release announcing the change, saying that Holder had finally admitted that "violence is down," even though the administration has attempted to push further anti-violence measures. The outspoken Republican went on to directly blame Obama for what he saw as growing racial division:
"I tell you what though, in that release there was a great statement that I'm glad somebody in this administration finally admitted because they're constantly screaming about all the hate violence and all of this kind of stuff," Gohmert said. "Of course we know that this president, this administration has done more to stir up racial tension and violence than any administration since, you know, the sixties. I thought that we were going to have a post-racial president and he's become the president of division, of envy, of jealousy."
The 1960s were monumental for civil rights progress. In 1963, President John F. Kennedy forced segregationist Alabama Gov. George Wallace to comply with federal court orders and allow two African-American students to register for courses at the University of Alabama in Tuscaloosa. It was the second time in two years he'd faced down a southern governor, forcing them to desegregate a public institution. Hours after the Alabama incident, Kennedy addressed a national audience and outlined his a federal blueprint to ensure further integration.
President Lyndon B. Johnson picked up Kennedy's civil rights mantle in the middle part of the 1960s, successfully ushering through the Civil Rights Act of 1964, which outlawed most forms of racial segregation. He built upon his record a year later, overseeing the passage of the Voting Rights Act.
While both the Kennedy and Johnson administrations made clear federal strides on civil rights, the decade was also stricken with racial tension and violence as many parts of the nation were forced to meet their racist tendencies head-on.
Gohmert's remarks on race also echo those made by a number of conservative Obama opponents, particularly in the wake of the president's decision to inject himself into the debate over Trayvon Martin, the unarmed Florida teen slain by George Zimmerman last year. Obama weighed in on the issue again following Zimmerman's acquittal, sparking sharp reaction from predominantly white conservatives who argued that racism was over in the nation, and that Obama was only making things worse by discussing racial bias.
People gathered to protest the president outside an appearance in Phoenix, Ariz. earlier this month aired similar concerns.
"We have gone back so many years," Judy Burris told the Arizona Republic, arguing that Obama had taken the nation back to pre-Civil Rights-era levels of racism. "He's divided all the races. I hate him for that."
Before You Go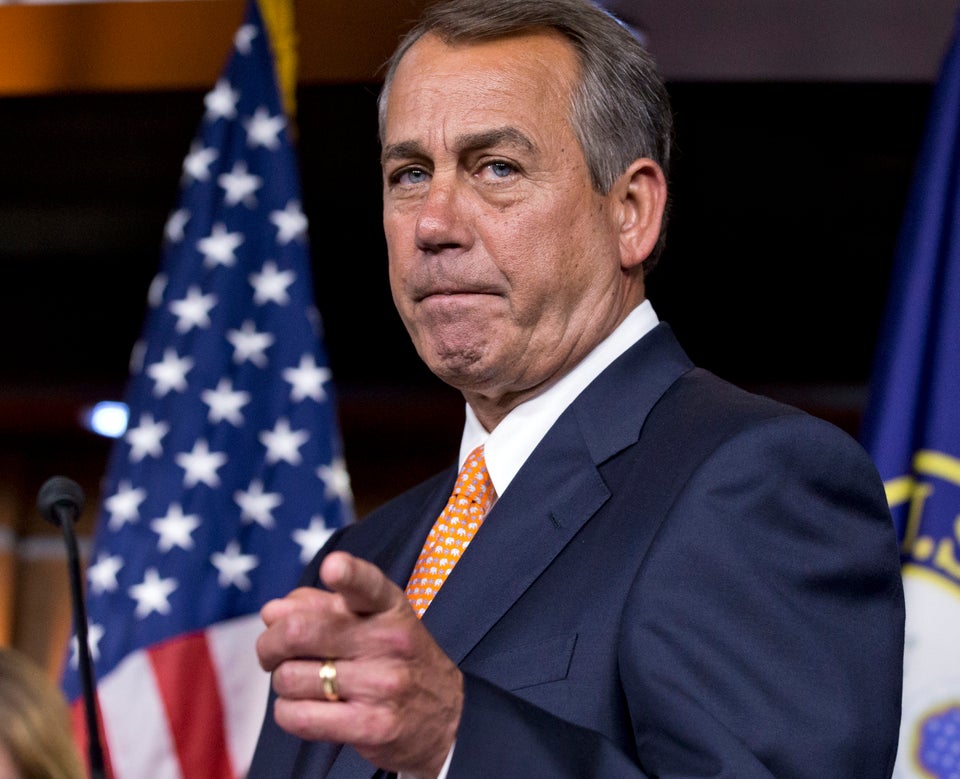 Conservatives Pointing Fingers
Popular in the Community