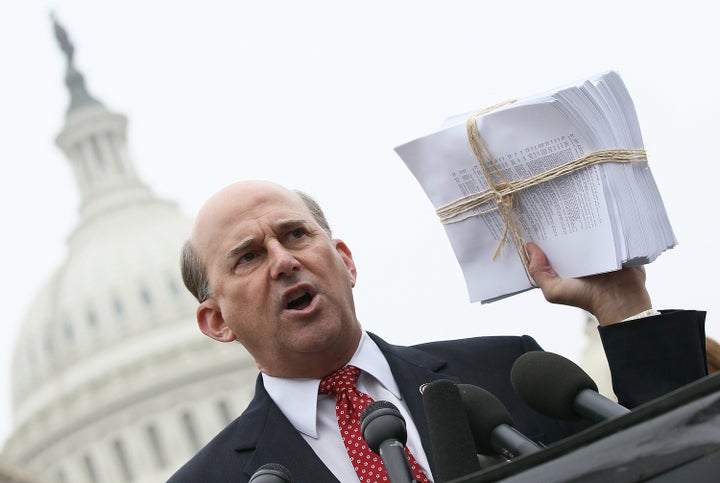 WASHINGTON -- Rep. Louie Gohmert (R-Texas) went on a rant against his party leaders for "not leading" when it comes to cutting government spending, and warned that if they don't prevail in extending the Bush tax cuts for everyone, including the wealthy, then rich people will leave the country.
During a Tuesday interview on The Lars Larson Show, a conservative talk radio segment, Gohmert -- a Tea Party favorite -- complained that House Speaker John Boehner (R-Ohio) hasn't done enough to bring about the major changes the party has been seeking for years, namely tax reform and entitlement reform. The issue now on the front burner is whether Republicans will give in to Democratic demands to let the Bush tax cuts expire on the wealthy as a way to generate new government revenue. Republicans prefer cutting spending instead, but Gohmert signaled he expects Boehner to cave on the matter.
"We've got the guys with the good ideas. Unfortunately, we're not leading with them. We're playing defense and going, 'Well, we might agree to more revenue,'" the Texas Republican said. "I hate the metaphor kicking the can down the road, but good grief, it looks like we can't stop ourselves. That's why I nominated a different speaker."
Gohmert made news earlier this month when, during Republican leadership elections, he unexpectedly stood up and nominated Newt Gingrich as House speaker. Nobody else seconded the idea, though.
Gohmert suggested he's preparing for Democrats to win the fight over the Bush tax cuts because of Boehner's record on cutting spending since House Republicans retook the majority in 2010. Republicans swept the election that year, picking up dozens of new seats.
"Let's look at what we did after the biggest conservative election in history," he said. "Eighty-seven new freshman last time. ... Gee, what did we do? Oh yeah, we cut nothing. Nothing. So I don't know how much more preparation you need than that."
A Boehner spokesman did not respond to a request for comment.
Back in September, though, a House Appropriations Committee spokeswoman told HuffPost that Gohmert is wrong when he complains that Republicans haven't made significant cuts. The spokeswoman said House Republicans cut about $26.7 billion between the fiscal 2012 and fiscal 2013 annual spending bills.
Gohmert went on to predict that wealthy people will move out of the country -- and the middle class will suffer -- if Republican leaders don't extend all of the Bush tax cuts at the end of the year.
"It's the middle class who can't move because they're wed to their job and its location," he said. "These fat cats, you know, they can move. They're not wedded to a location. They can do it by computer. They can do it by phone."
To be sure, it's unlikely that swaths of wealthy people will move out of the country if their Bush tax cuts expire. Some studies have shown cases of wealthy people moving to a different state when taxes in their state went up on high-earners. But plenty of other studies have shown the opposite effect.
Before You Go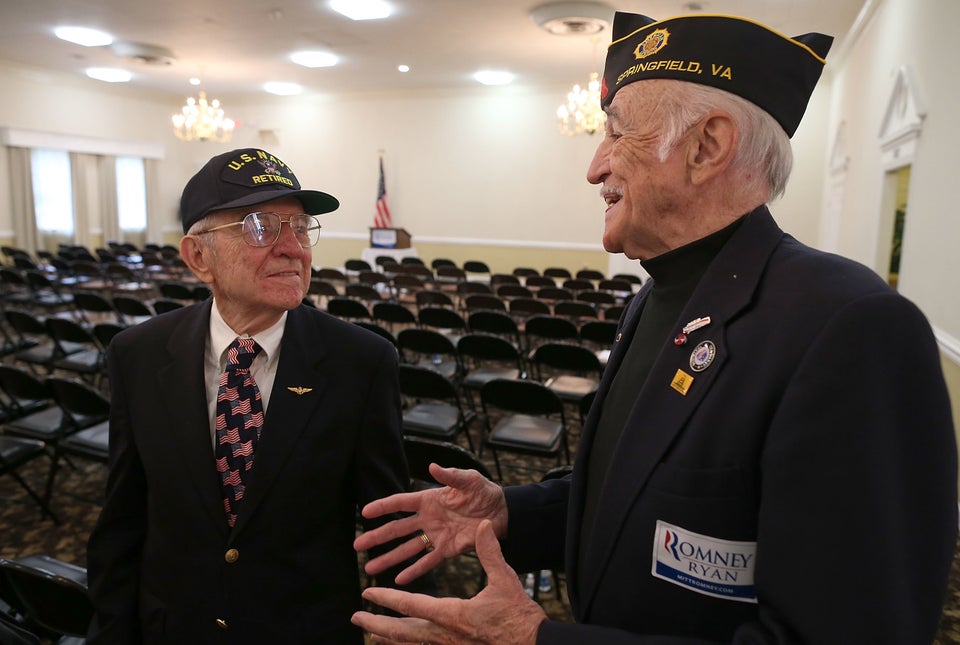 What Could Fall Off The Fiscal Cliff
Popular in the Community