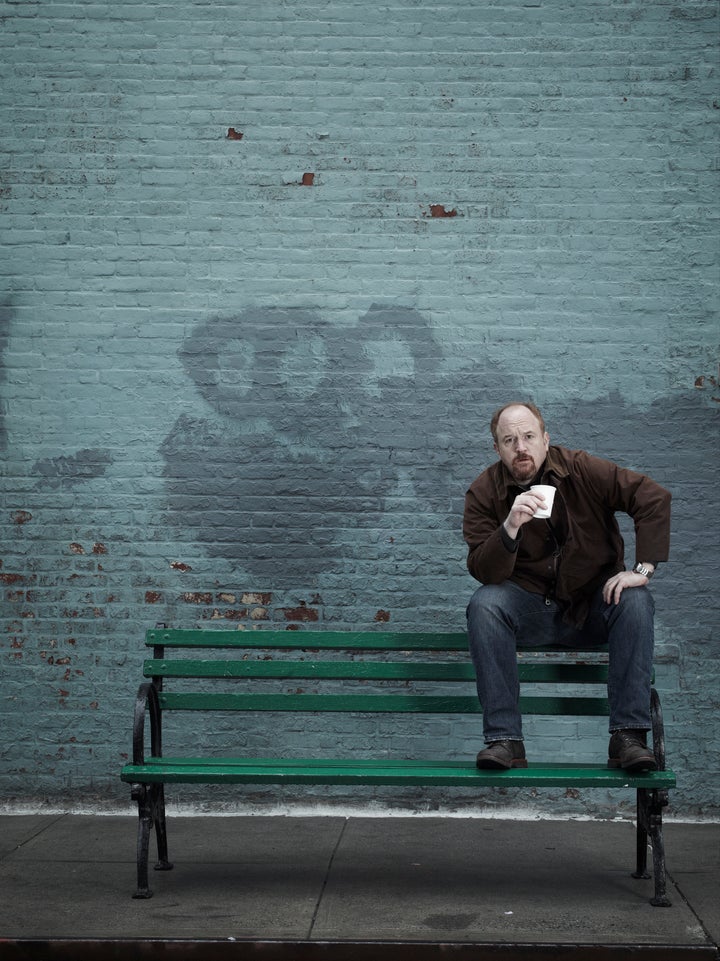 It looks like his gamble paid off: On Wednesday, he reported selling 100,000 tickets -- raking in $4.5 million -- in just 45 hours.
Keep reading to hear C.K. talk big guest stars, structural changes and getting smarter as a director.
Season 3 feels like a new show -- in a good way.
It's very different from the other seasons. Some stories take longer to tell -- like a few episodes -- and I think we got better at shooting.
You think it's safe to say the look and feel of the show is now more cinematic?
Yeah, a little more. I think I'm just getting smarter as a director, and I'm getting more confidence and ability to control what's going on.
Was it a big decision to do a few multi-episode storylines? Because I know the draw for the first season at least was that episodes were pretty self-contained -- this feels like a very interesting shift.
Well, we still have a lot of episodes that are short, like two stories in an episode, and we have some that are just one episode. But we have one that's a three-episode story because I wrote something and I didn't want to stop writing it. I didn't want to do a three-part thing, it's just that it took 50 pages to tell the story, so I just split it up. It lends itself, that story -- which comes later in the season -- it's got more of a building, 'What's gonna happen?' There's no cliffhanger, but it just feels like something that's going to be fun to develop over time.
Any exciting guest stars in that one?
A lot.
Interesting ... there's really no shortage of amazing actors who want to come play on your show.
Yeah, we have like four Oscar winners in this season -- which doesn't mean anything to me, but it does to some people. That [three-episode] arc is going to be tremendous. It's going to be really fun, and the people in it -- you're gonna be going, "Oh my god, that guy! And that guy!"
Tell us: Are you excited to see the new season of "Louie"?
"Louie" Season 3 premieres Thurs., June 28 at 10:30 p.m. ET on FX.
Calling all HuffPost superfans!
Sign up for membership to become a founding member and help shape HuffPost's next chapter
BEFORE YOU GO