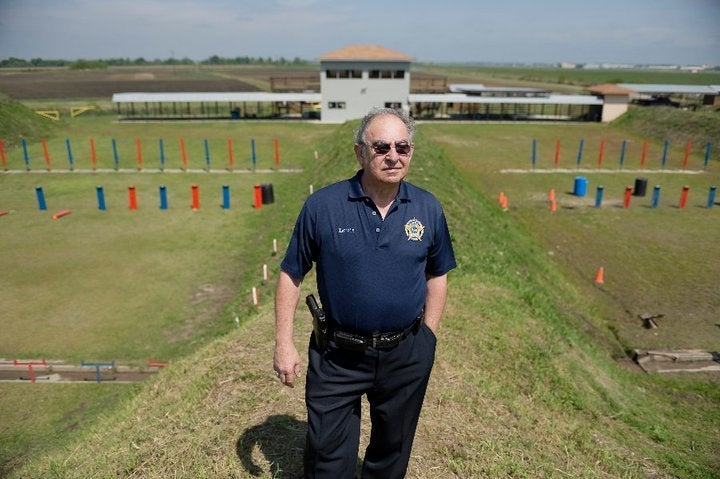 WASHINGTON -- A Louisiana sheriff who was re-elected just months ago was indicted by a federal grand jury this week for allegedly overseeing beatdowns of five pretrial detainees in a jailhouse chapel that lacked video cameras.
Iberia Parish Sheriff Louis Ackal and police Lt. Col. Gerald Savoy are accused of being part of a conspiracy to punish and retaliate against inmates and pretrial detainees by taking them to a jailhouse chapel "where there were no video surveillance cameras, to unlawfully assault them," according to the indictment.
The indictment, which contains explicit descriptions of the alleged attacks that also appear below, says they took place on April 29, 2011 as part of a jailhouse shakedown at the Iberia Parish Sheriff's Office. In one instance, Ackal allegedly told an officer to "take care" of a detainee in response to a lewd comment. The officer allegedly hit him multiple times with a baton inside the chapel.
The detainee eventually blamed someone else for making the lewd comment, and officers took that detainee into the chapel as well. One of the guards allegedly "took his baton, held it between his own legs as if it were a penis, and forced it into" the second detainees' mouth, causing him to choke, the indictment stated.
The second detainee then blamed a third detainee for making the lewd comment, according to the indictment, and officers also brought that person into the chapel to be assaulted.
Later on, Ackal allegedly learned that a fourth detainee had written letters complaining about conditions at the facility. He reportedly ordered him to be taken to the chapel and watched as officers beat him. A fifth detainee was also allegedly assaulted, though it's unclear why he might have been targeted.
A total of eight current and former employees have already pleaded guilty as part of the conspiracy and will likely testify against Ackal. 
Ackal first took over the Iberia Parish Sheriff's Office in 2008 and was re-elected in 2011 and 2015. He had previously served as a captain for the Louisiana State Police, worked for the Louisiana Sheriffs' Association and served as a public safety assistant to former Louisiana Gov. Mike Foster (R).
Police claim that White pulled out a gun and shot himself in the back while he was cuffed. Federal investigators had announced an investigation into that shooting in 2014, but said in December 2015 they were closing the case because there was insufficient evidence to pursue federal civil rights charges.
At least eight people have died while in the custody of the Iberia Parish Sheriff's Office since 2005, according to a 2015 report from The Advocate. 
REAL LIFE. REAL NEWS. REAL VOICES.
Help us tell more of the stories that matter from voices that too often remain unheard.
BEFORE YOU GO