Comedian Louis C.K. has been known to drop truth bombs in his standup, but in this 2012 interview with Jimmy Kimmel, he seems to predict the future.
"I think people are a little naive about what they're giving away," he says. "There's this new thing, the Cloud. They want you to go the Cloud, and they are selling it as a great idea. Just, 'You don't need your stuff. Just give it to us; we'll keep it on the Cloud.'"
"And you're like, 'Really? Those are my pictures,'" he continues.
Ultimately, hackers who violate privacy are to blame for these acts, but perhaps now you will re-watch this Louis C.K. clip with a more critical eye than you did back in 2012.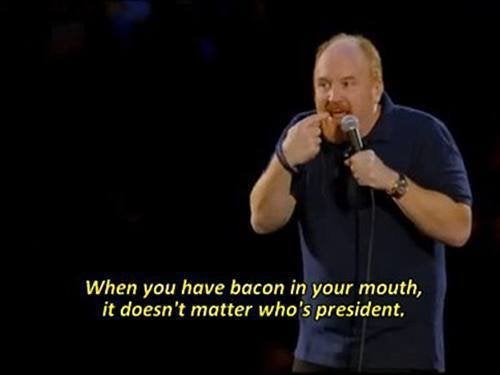 Timeless Truth Bombs From Louis CK
Popular in the Community