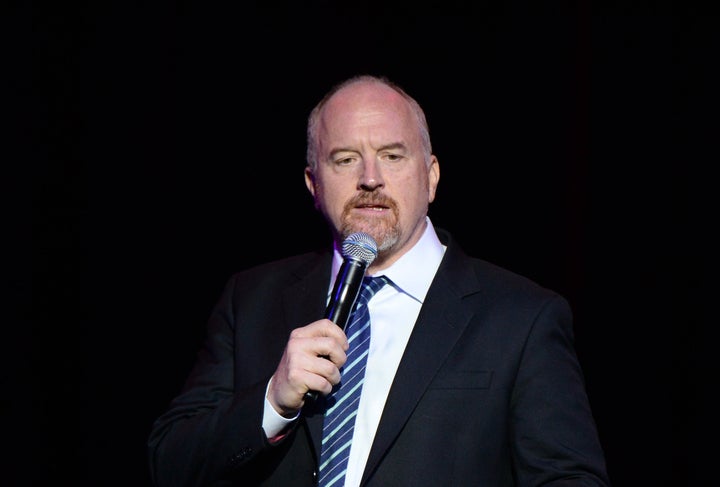 Louis C.K. evaded a line of questioning from The New York Times about rumors of sexual misconduct with female comics in an interview published Monday. The comedian appeared at the Toronto International Film Festival over the weekend to debut his new movie, "I Love You, Daddy."
At first, Louis C.K. said he wouldn't respond to the accusations, saying, "If you actually participate in a rumor, you make it bigger and you make it real." Then, when the Times asked whether "it's not real," he replied, "No. They're rumors. That's all it is."
Last month, comedian Tig Notaro urged Louis C.K. to "handle" the rumors in an interview with the Daily Beast last month.
"I think it's important to take care of that, to handle that, because it's serious to be assaulted," Notaro said. "It's serious to be harassed. It's serious, it's serious, it's serious."
Notaro, whose Amazon show "One Mississippi" lists Louis C.K. as an executive producer, told the Daily Beast she had not spoken to him in more than a year after an unspecified "incident."
Asked to comment on Notaro's remarks, Louis C.K. told the Times: "I don't know why she said the things she's said, I really don't. I don't think talking about that stuff in the press and having conversations over press lanes is a good idea."
Rumors of misconduct have trailed Louis C.K. for years. In 2015, Gawker, now defunct, published unconfirmed and anonymous allegations that the comedian exposed himself to women, following up on a 2012 blind item that made a similar allegation. In 2016, comedian Roseanne Barr spoke of Louis C.K. allegedly "locking the door and masturbating in front of women comics" to The Daily Beast, but acknowledged she had "no first-hand knowledge" of the accusations.
An episode in the recently released second season of Notaro's "One Mississippi" appears to mirror the rumors. In one scene, The Hollywood Reporter noted, a character played by Notaro's wife, Stephanie Allynne, is subjected to her boss masturbating during a pitch meeting.
"We wanted to show that you can be assaulted without even being touched," Notaro told THR.
Popular in the Community