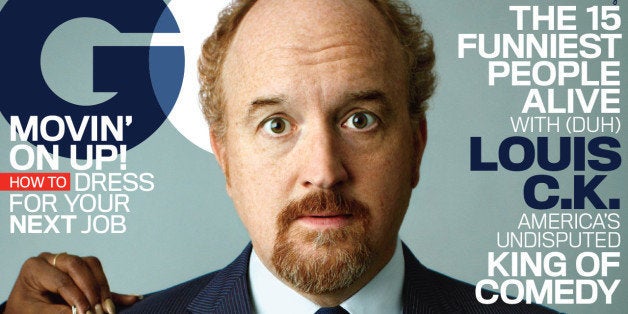 If Louis C.K. looks slightly uncomfortable on the cover of GQ's May issue on which he's declared, "America's Undisputed King Of Comedy," his quotes inside about embracing his discomfort might explain why.
In a lengthy interview with GQ's Andrew Corsello, Louis talks about how his relatable comedic material stems from being okay with -- and even putting himself in -- uncomfortable situations in order to learn more about being human.
"You've got to embrace discomfort. It's the only way you can put yourself in situations where you can learn, and the only way you can keep your senses fresh once you're there," C.K. said.
To back that up, he recalled a time when he chose to sit with the newly bussed-in black children who came to attend his otherwise completely white junior high school because he wanted to get to know them:
"It was awkward and scary, but I made a lot of black friends, and that was the only way to do it. It had to be uncomfortable. It was actually racist, 'cause I was sitting down with these kids only because they were black. Sometimes discomfort is the only way through."

Louis talked about his darker jokes (apparently his daughter also shares his love of dark humor) and how during the years when his career was at its lowest, he was never actually suicidal, "but wanted to be."

"It never stopped getting worse. I remember thinking, 'This is too much for me to handle. I wanted to give up. I knew it was my right to. But then a few minutes would go by and I'd realize, I'm still here. In other words, there was no escape from it. And I'd be a little disappointed at not being truly suicidal. I hated being 'all right.'"

Read the full interview here and find out how C.K.'s depression helped him come up with his "70 percent rule" for making decisions, plus some insights on why a good joke isn't a punchline, but a story that goes on forever.
The May issue of GQ becomes available on April 29.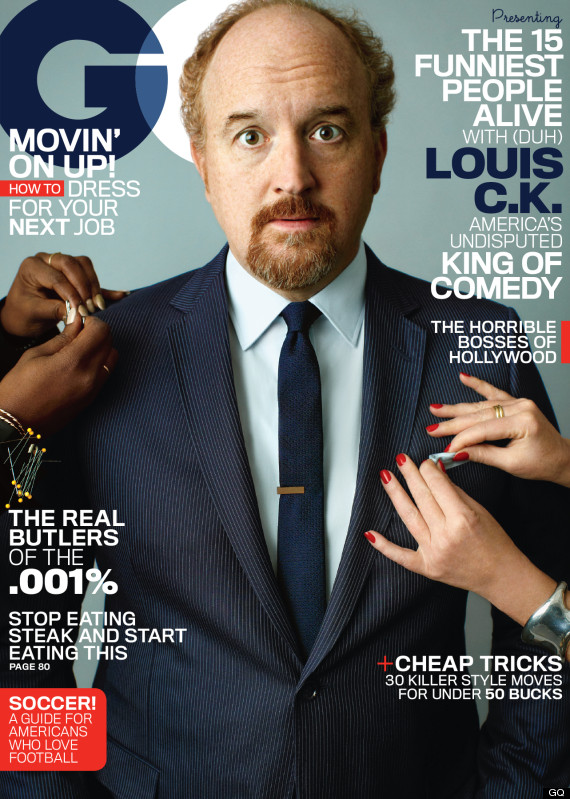 REAL LIFE. REAL NEWS. REAL VOICES.
Help us tell more of the stories that matter from voices that too often remain unheard.
BEFORE YOU GO
PHOTO GALLERY
Comic Genius Portraits