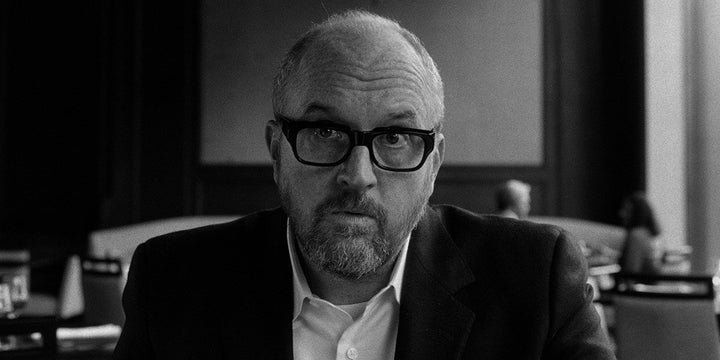 The movie Louis C.K. filmed in secret this summer invites one prime point of discussion: How does it bode for his personal reputation?
There wasn't much information available about "I Love You, Daddy" prior to its premiere last weekend at the Toronto International Film Festival. Apparently, not even C.K.'s publicist knew he was making it. When the movie was added to TIFF's lineup in August, the scant details accompanying the announcement indicated "Daddy" would be a behind-the-scenes show biz comedy shot in black and white, with C.K. playing a successful television writer. 
"Daddy," which C.K. wrote, directed, self-funded and edited, has since screened to a flurry of controversy, largely because of its parallels to the long-standing sexual abuse allegations made against director Woody Allen. Critics have suggested that "Daddy" stylistically emulates the 1979 classic "Manhattan," in which Allen cast himself as a 42-year-old television writer dating a 17-year-old girl. (In an Uproxx interview, C.K. argued the analogy is closer to Roman Polanski or Sumner Redstone.) 
Here's the plot of "I Love You, Daddy" in a nutshell: C.K.'s TV writer idolizes an acclaimed 68-year-old Hollywood director (John Malkovich), unconcerned by the pedophilia rumors surrounding his hero ― until said director begins romancing said TV writer's 17-year-old daughter (Chloë Grace Moretz).
Due to a scheduling conflict, I regrettably missed the chance to see "Daddy" in Toronto. But, having read reviews and discussed the film with other journalists who saw it, most accounts agree it's a doozy. The Hollywood Reporter called it "politically incorrect," though C.K. maintains "it's just a fucking movie." Many critics enjoyed "Daddy" but felt uncomfortable with its subject matter, particularly because it doesn't offer a concrete perspective on the issues of consent and intergenerational courtship raised in C.K.'s script.
The question of whether it's possible to separate art from its creator's personal life will haunt "I Love You, Daddy" the same way it has haunted Allen's work. Is C.K. trying to say something about his own notoriety, given allegations that he has forced female comics to watch him masturbate? C.K. dismissed those allegations as "rumors" in a New York Times interview published Monday.
Despite the controversy, small art-house distributor The Orchard ponied up a reported $5 million to acquire rights to the film. That sum puts "I Love You, Daddy" in a tie with the Tonya Harding biopic "I, Tonya" as the priciest purchases to come out of Toronto this year. (Most movies arrive at TIFF with distribution already secured, unlike the Sundance Film Festival, where more titles are seeking deals. It's also notable that The Orchard has never had a certifiable box-office hit. Its highest-grossing release to date is the charming 2016 comedy "Hunt for the Wilderpeople," which collected an unremarkable $5.2 million domestically.)
The buzz surrounding "Daddy" presents an interesting contrast to the attention that Casey Affleck and Nate Parker received for their films at festivals last year. Both had years-old sexual misconduct allegations that went largely unnoticed by the media until well after "Manchester by the Sea" and "Birth of a Nation," respectively, won acclaim at Sundance. When the accusations against Affleck and Parker resurfaced months later, fierce debates occurred online about whether it was acceptable to have championed their work. The resulting dialogue that occurred in the press and on social media challenged studios and Oscar voters to stop devoting resources to celebrities with questionable pasts. 
The executives at The Orchard seem untroubled by the controversy, finalizing the deal on "Daddy" after the response had already hit.
"It's a multi-layered comedy that tackles provocative issues head on, combining a style that shows a clear passion for cinema with Louis' singular voice," said Danielle DiGiacomo, The Orchard's vice president of acquisitions, in a statement. "We are thrilled to start this journey with Louis and bring his film to audiences worldwide."
This is different from the Affleck situation in at least one regard: Affleck didn't write, direct and secure funding for "Manchester by the Sea" before he garnered critical plaudits and a subsequent Oscar. "Daddy" is a C.K. vehicle through and through, and the entire project rests on his personal reputation. And already it isn't sitting well with a lot of people. 
"If you actually participate in a rumor, you make it bigger and you make it real," C.K. told The New York Times. But that's not true. Firm, detailed rebuttals stop rumors; statements like that do not.
C.K.'s publicists did not respond to HuffPost's request for comment.
Calling all HuffPost superfans!
Sign up for membership to become a founding member and help shape HuffPost's next chapter
BEFORE YOU GO