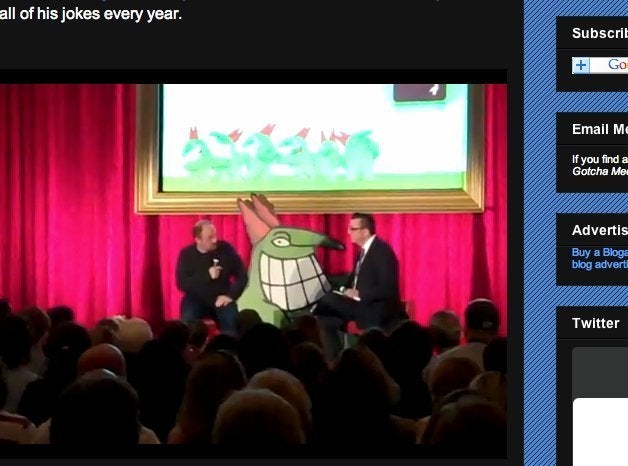 They say that if you love something, let it go. Until now we didn't realize this also applies to comedy.
Comic and "Louie" star Louis C.K. has been doing stand-up forever, but only recently has he become a household name. It's not that he hasn't always been hilarious (as evidenced here) but for 15 years C.K. didn't do something that he later found vital to writing good jokes: throw them away.
At Montreal's Just For Laughs festival this weekend C.K. fielded questions about his writing technique, which he has previously explained consists of throwing out his entire set every 12 months. In the video below captured by Splitsider, he offers some more insight into why he does things (what appears to be) the hard way and how other comedians need to stop saying they can't produce new material over and over again ("If somebody said 'all your jokes are illegal now,' what would you do, go sell cars?").
C.K. also admits that he would have quit comedy altogether if he hadn't started throwing out jokes. He suggests up-and-comers do what he did and assume everything they're doing right now stinks -- that they can only get better.
"The way to improve is to reject everything you're doing," C.K. says. "You have to create a void by destroying everything; you have to kill it. Or else you'll tell the same f***ing jokes every night."
Popular in the Community