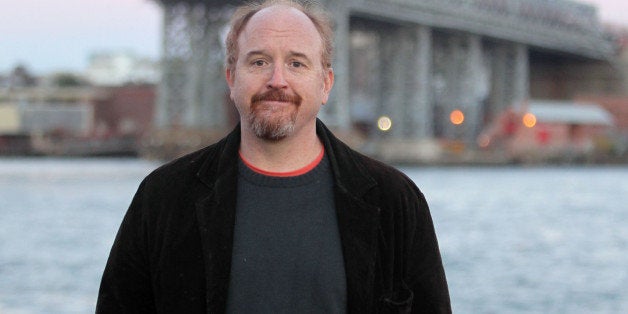 You can always depend on Louis C.K. to tell it like it is when it comes to parenting. (He is, after all, the guy who described children as "buckets of disease that live in your house." The man just has a way with words.)
C.K. -- who writes, directs and stars in the FX hit "Louie" -- was at it again Monday, when he opened up to NPR's Terry Gross about why raising his two daughters outside of a conventional nuclear family has been a positive thing for all involved.

"There is a version of divorced life where you're partners and you're both taking care of the kids, the kids are spending equal time with each parent, and there's balance and there's harmony between the parents because they're not married in a bad marriage anymore," said C.K., who split from painter Alix Bailey in 2008 after four years of marriage.
The 46-year-old comedian said that if anything, the divorce made him a better dad than he had ever been before.
"If you do [divorce] right, it's a much better life for the kids," he told Gross. "I was determined to make sure that my kids still felt me in their lives after divorce. And then I was astonished to find out that they wanted to be with me all the time, that this was positive for them. ... And also that motivated me to make a good life for myself so that the kids would have a good home when they came to my place. And their mom is a good co-parent; we're good partners together, we're friends and we've both I think done a pretty good job of letting the kids feel like they have everything. They have a mom and they have a dad who get along and who are both there for them."
Louis C.K.: Quite possibly the funniest human on the planet, most definitely the poster boy for divorce done right.
Before You Go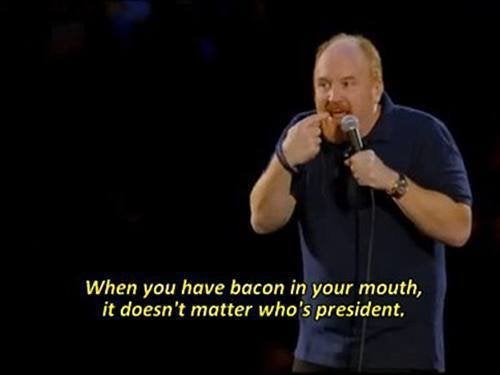 Timeless Truth Bombs From Louis CK