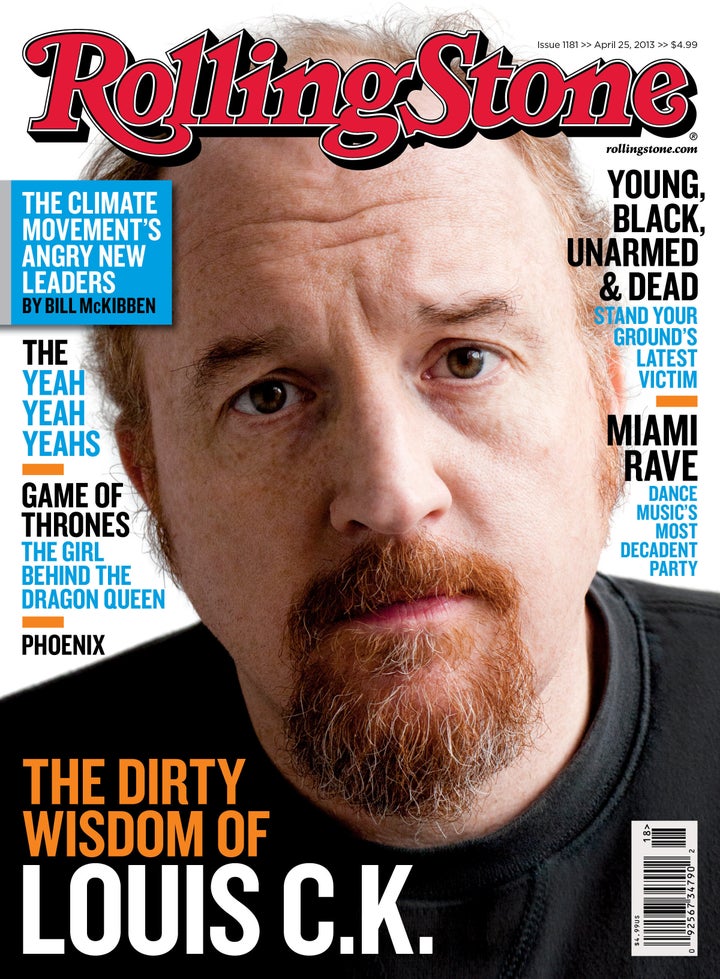 The award-winning comedian -- who was born in the U.S., but lived in Mexico for several years as a child -- is the subject of an upcoming Rolling Stone cover story, in which he talks candidly about his surprisingly complex racial identity.
Coming here and observing America as an outsider made me an observing person. I grew up in Boston and didn't get the accent, and one of the reasons is that I started in Spanish. I was a little kid, so all I had to do was completely reject my Spanish and my Mexican past, which is a whole lot easier because I'm white with red hair. I had the help of a whole nation of people just accepting that I'm white.
The comedian goes on to observe that racial identity in the United States is more complicated now than in the past. "Race doesn't mean what it used to in America anymore," he said, using the example of President Barack Obama to illustrate his point, before circling back to his own history.
My experience is as a Mexican immigrant, more so than someone like George Lopez. He's from California. But he'll be treated as an immigrant. I am an outsider. My abuelita, my grandmother, didn't speak English. My whole family on my dad's side is in Mexico. I won't ever be called that or treated that way, but it was my experience.
C.K. has covered similar ground before. In his 2010 comedy special, "Hilarious," the comedian talked at length about white privilege, identifying it as "a huge leg up" in a society whose legacy of racial prejudice lingers in the present day. In an interview on "The Tonight Show" with Jay Leno earlier this year, he observed the ways in which some white Americans have tried to retire the subject of slavery to the recesses of history and minimize its impact on modern life.
"[Slavery] was 140 years ago," he pointed out to Leno. "That's two 70-year-old ladies living and dying back to back. That's how recently you could buy a guy."
C.K.'s new hour-long special, "Louis C.K.: Oh My God," debuts on HBO this Saturday. His FX series "Louie" is currently on hiatus. Its fourth season will appear in May 2014.
Popular in the Community