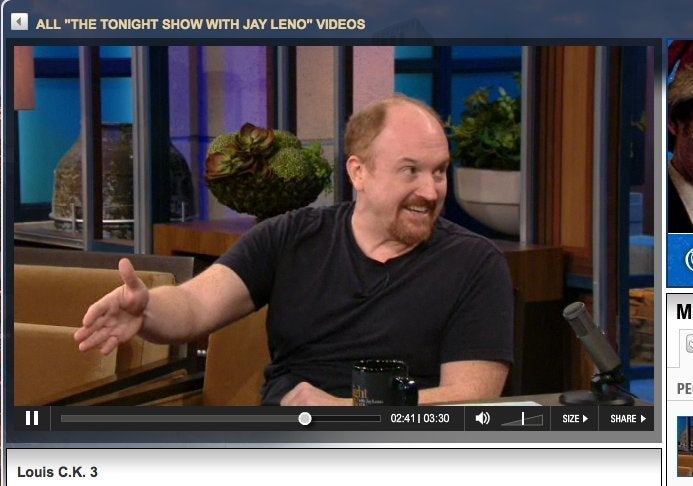 The always funny and often controversial Louis C.K. appeared on "The Tonight Show" Friday night and provided Jay Leno's audience with some intriguing material on race. In this third portion of his interview with Leno, C.K. starts off talking about his daughters. Leno asks how the girls are doing and C.K. responds that of course they're great because they're "two little white girls in America," sparking a set of jokes about race that had the audience and Leno cracking up.
Leno tried to steer the conversation toward the holidays, but C.K. decided to use the remainder of the interview to clarify remarks about his daughters complaining too much about things like bubblegum-flavored medicine.
"I'm not trying to say that if you're white you can't complain," C.K. said. "I'm just saying that if you're black you get to complain more."
Leno's audience immediately broke into laughter, as well as Leno who said "don't tell the band that" before the camera panned to the nearly all-African American band.
Louis C.K. followed up with a great bit about white people insisting year after year that slavery was 100 years farther back in history than it really is. He also noted that if you see a black person with gray hair, that they probably remember what it was like to have to use a different toilet so, "give them a little time to be cranky."
Related
Popular in the Community