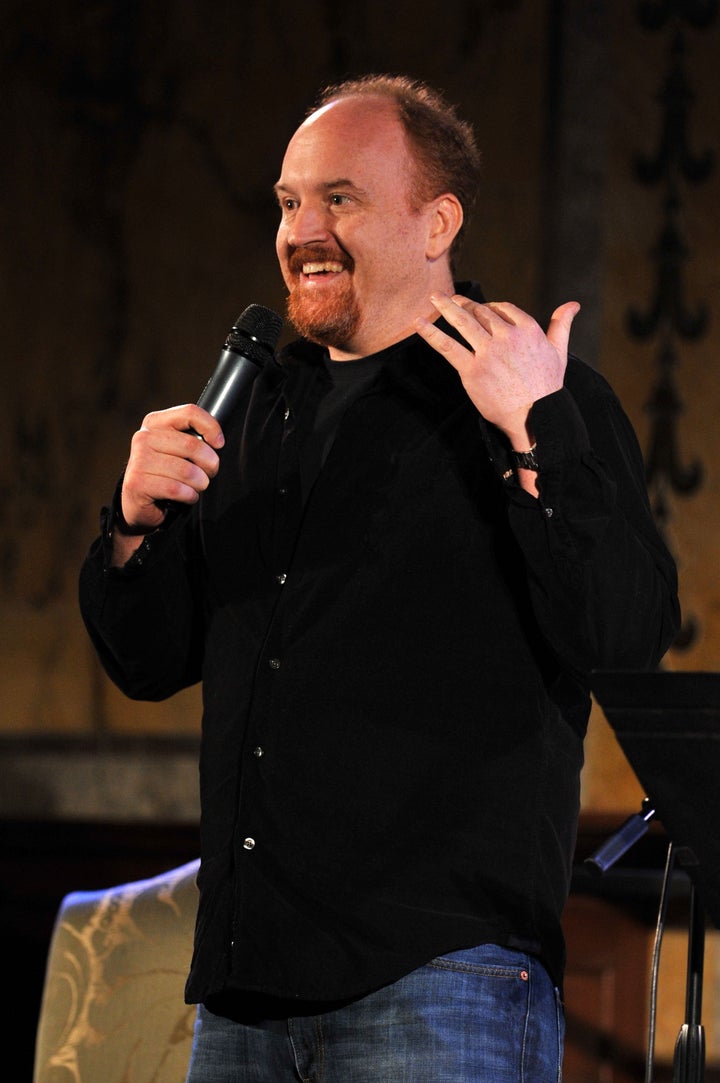 Good thing Louis CK has his own show: he's got a lot to say. Including about Sarah Palin.
Blazingly funny, the show is a bit off beat in its approach -- something that the star aims for.
"I like to keep people off-balance, so I like to give them sh*t they really like and then suddenly lead them happily down a road to somewhere disturbing," CK said. "And all of a sudden they go, 'How the f*ck did I get to watching this?'"
He also talked about the writing process for the second show of the season:
I think about the show as an experience for the viewer and myself as a viewer sort of. Right now I'm still writing... So I have a board with cards of different colors according to where the scripts are. One of them says "balls funny." The "balls funny" card is really an intimidating card to me. It's really important. So it's "balls funny," "who cares," "really disturbing" is another card. And one of them is, like, "cinematic jerk-off," I think. That's where I enjoy myself.
As for Palin, whom he called out in a series of explicit tweets in 2010, CK said that he sometimes forgets how much power his words instantly have on Twitter -- and reported that he got some threatening messages from people in power. Still, he doesn't regret the sentiment of what he said.
How f***ing sacred is this person who's never contributed one thing to anyone's life but her own? And not even thinking about her politically or whatever she represents, it's just that she's just a coarse, selfish person who has ferocious protection and it makes no sense to me... By the way, I said something that I think is true, I wrote one Twitter that I said, please find me a picture of Sarah Palin with more than one black person because I couldn't find one. And then she went to Haiti a week later. She threw together a trip to Haiti. So I believe I made that happen. So that's positive.
Calling all HuffPost superfans!
Sign up for membership to become a founding member and help shape HuffPost's next chapter