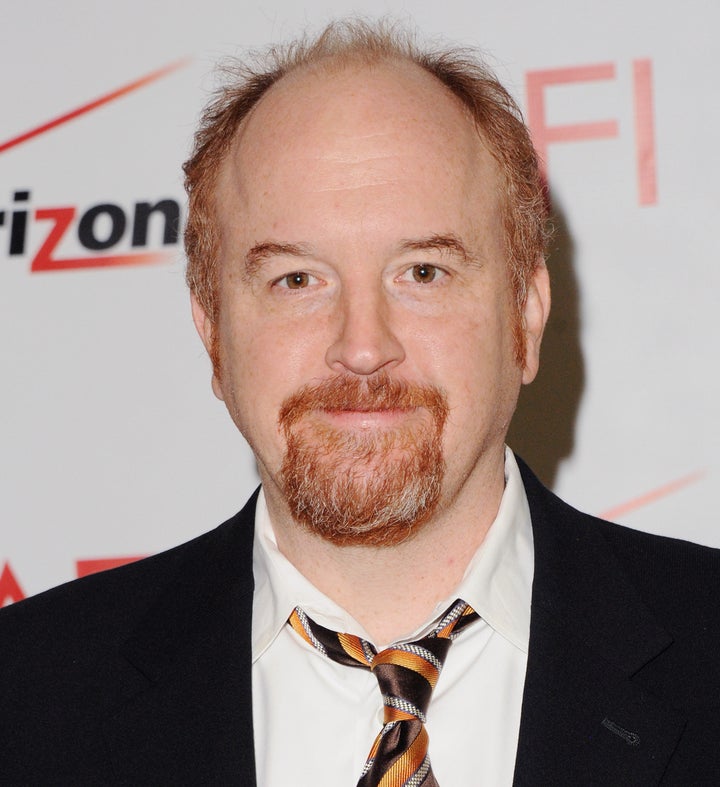 Louis C.K. is officially a Grammy winner. The veteran stand-up comedian won Best Comedy Album for his album "Hilarious" at the 2012 ceremony, announced on February 12. Although C.K. was not present at the ceremony to accept the award, the category was announced at a pre-televised ceremony.
"Hilarious" is C.K.'s fifth stand-up comedy album.
C.K. tweeted his "acceptance speech":
Im cooking rice green beans, steak for the kids (gf chicken fingers too)and someone just told me i won a Grammy. well golly.

— Louis C.K. (@louisck) February 12, 2012
Thank you to whoever decides to give those things to people. And thank you to people who buy things that i make and then laugh.

— Louis C.K. (@louisck) February 12, 2012
This is C.K.'s first Grammy nomination, and first win. "Hilarious" was also recorded as a concert film, and was the first stand-up special to show at Sundance Film Festival. The filmed special was nominated for two Emmy awards. His previous special, "Chewed Up," was also nominated for an Emmy award. He was also nominated for two Emmys for his FX show "Louie."
One of the most prolific comedians working today, C.K. has already released a new album since he released "Hilarious" in 2010. "Live at the Beacon Theatre" created headlines when C.K. decided to self-release the title on his website after producing it with money accrued from sales of the live taping.
Also nominated for Best Comedy Album this year were "Weird Al" Yankovic, The Lonely Island, Patton Oswalt and Kathy Griffin. Upon his album losing to C.K.'s, Oswalt tweeted, "If I was going to lose the Grammy, I'm glad it was to the best comedian alive. Congrats, @louisck." Yankovic took a more tongue in cheek approach, tweeting earlier in the day, "Congratulations in advance to the winners in my Grammy categories, @louisck and @OfficialAdele!"
Popular in the Community