Minister Louis Farrakhan recently responded to President Obama's endorsement of gay marriage calling him "the first president that sanctioned what the scriptures forbid," according to a video posted by the Nation of Islam's "official" news source, Finalcall.com.
During an address at the California Convention Center on Sunday, the Nation of Islam leader ridiculed the media for its portrayal of Obama after the announcement, and chastised politicians and clergy for hypocritically supporting gay marriage despite the fact that the Bible forbids it.
Throughout his speech, Farrakhan carefully points out that he does not condone homophobia, saying "I'm not your enemy. I'm your brother, and I do love you." However, he said "sin is sin according to the standard of God."
"Males coming to males with lust in their hearts as they should to a female," he said. "Now don't you dare say Farrakhan was preaching hate; he's homophobic. I'm not afraid of my brothers and sisters or others who may be practicing what God condemned in the days of Lot. That's not our job to be hateful of our people. Our job is to call us to sanity."
Farrakhan goes on to call out clergy who support gay marriage, saying they are placing society's needs over God's.
"Is this the book that you believe in, but now you('re) backing down from an aspect of it because people will get offended?" he asked.
"If the book is no good," he said. "What the hell are you using it for to take an oath of office to uphold, not the Bible, but the constitution?"
Nevertheless, research shows Obama's announcement has had a limited impact on black voters despite common expectations. A recent Washington Post-ABC survey found that the majority of blacks support gay marriage, jumping to 59 percent after the president officially endorsed it.
Before You Go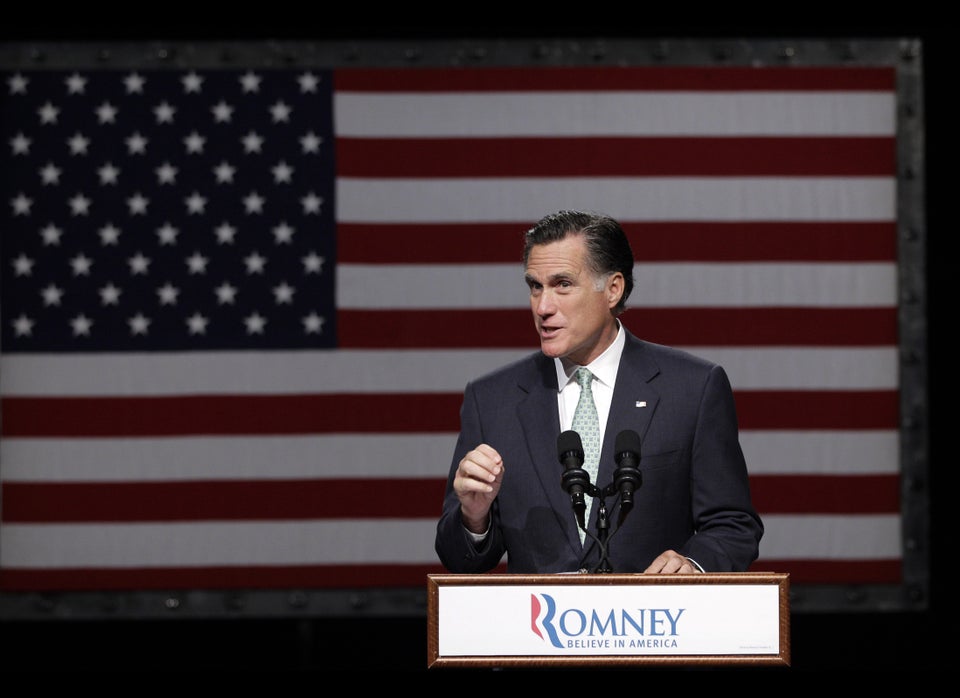 Politicians React To Obama On Same-Sex Marriage
Popular in the Community