Sadly for Louis-Ghesquière fans, parent company LVMH has vehemently denied the takeover -- or, at least, a final decision. "Nothing has been decided," an LVMH spokesman told Women's Wear Daily on Friday.
Once "confirmation" arrived on blogs Luxury Society and Men's Folio, Vuitton fans began to speculate excitedly what the label would look like with Ghesquière at the helm. After LVMH's denial, both outlets retracted their initial stories.
The visionary Balenciaga alum has been rumored to take over LV's creative responsibilities ever since word got out that Jacobs would leave the line. Now, we can't help but to point out that LVMH has simply denied the decision, not the prospect, of Ghesquière's Vuitton takeover. Such careful wording makes us think a Ghesquière announcement is imminent.
Don't expect a statement from the man of the moment, though; Ghesquière has stayed mostly quiet since leaving Balenciaga in November 2012, save for one tell-all interview about his experience at the French fashion house that resulted in a messy lawsuit.
In the meantime, we'll cross our fingers and wait patiently for any news. Are you rooting for Ghesquière?
See Ghesquière's final Balenciaga collection: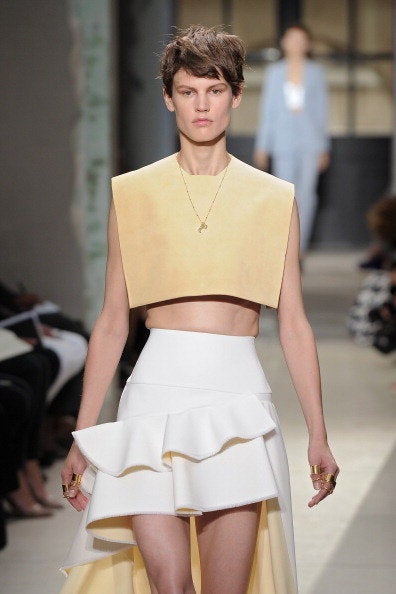 Balenciaga Spring 2013
Related