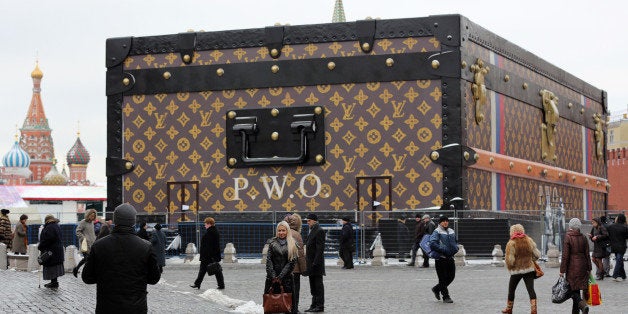 The two-story trunk, which features Louis Vuitton's signature logo as well as the Russian flag, was meant to house a temporary exhibit, "The Soul of Travel," organized by Moscow's GUM department store. But this bourgeois statement in a locale riddled with Communist history didn't sit well with many people. Alexander Sidyakin, a member of the Russian parliament, filed a complaint with the country's antitrust watchdog, seeking to remove the trunk on the basis that it violates advertising laws. Following the public outcry, it looks like Sidyakin will get his wish.
"This is a sacred place for the Russian state," Sergei Obukhov, a member of the Communist Party Central Committee, told the Wall Street Journal. "There are some symbols that cannot be trivialized or denigrated."
In a statement, Louis Vuitton previously said that the oversized version of its trademark trunk was actually a nod to Russian history, as it's modeled after "a trunk which once belonged to Prince Wladimir Orloff" and contains his monogrammed initials. Even the exhibition itself has ties to Russia -- proceeds from the six-week show will be donated to the Naked Heart Foundation, a children's charity backed by Russian supermodel Natalia Vodianova. (Vodianova is the girlfriend of Antoine Arnault, the CEO of Berluti, one of LVMH's smallest holdings.)
Despite the forced removal of the trunk, a representative from GUM department store had said that the company had received full governmental clearance before having it installed. We've reached out to Louis Vuitton for further comment.
See photos of the Louis Vuitton trunk in Russia's Red Square below and tell us: Do you think it should have been removed?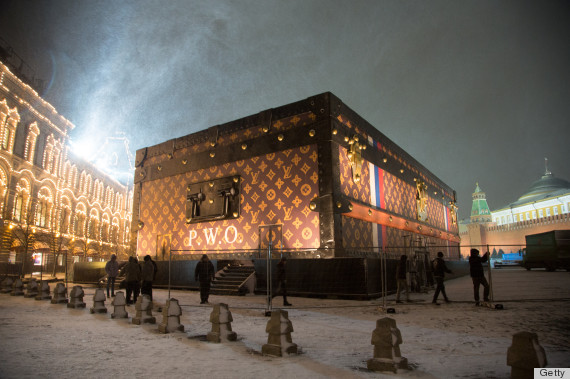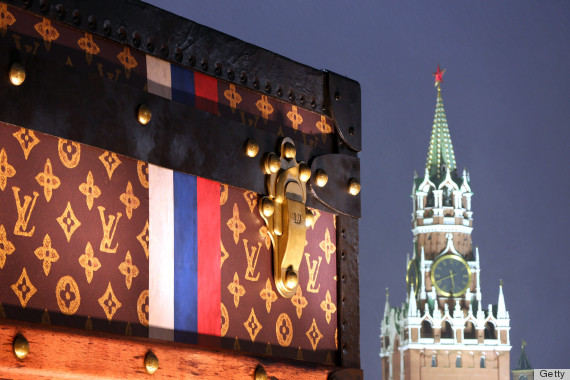 Another day, another controversy: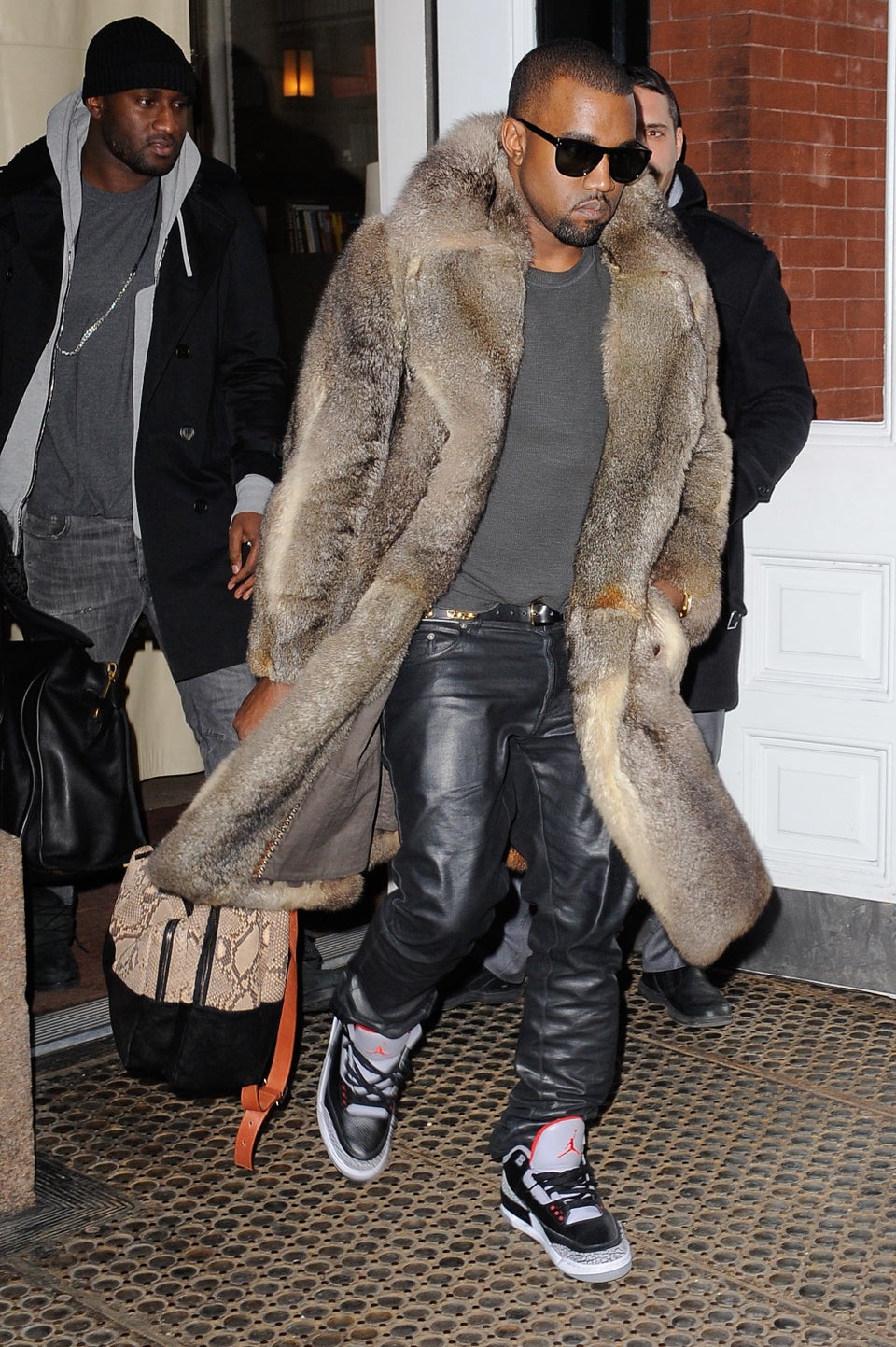 Craziest Fashion Controversies & Feuds
CORRECTION: An earlier version of this post misidentified Antoine Arnault as the chairman and CEO of LVMH. His father, Bernard Arnault, holds that position; Antoine is CEO of Berluti.
Related