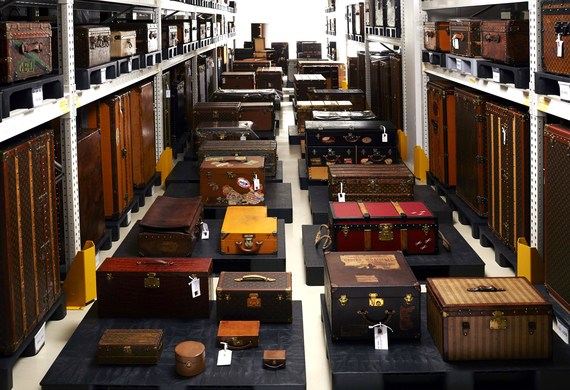 When one thinks of Louis Vuitton, high-end fashion generally comes to mind, but the original trade of Mr. Vuitton was as a dedicated and successful trunk maker. In his days of course, travel was a very different affair -- in the early 19th century, one would take a coach, private or not, to attempt crossing France on semi-paved roads that required heavy duty luggage to protect the cargo inside.
At the age of 13, Vuitton left home and walked for a two-year trek, from his small hamlet in eastern France's mountainous Jura region, some 300 miles away. Arriving in Paris, Vuitton found work as an apprentice in the workshop of a successful packer named Monsieur Maréchal.
In those days, box-making and packing was a highly respectable craft, as the maker and packer had to specially make all the boxes to fit the goods they stored and personally loaded and unloaded the boxes in clients' carriages. It took Vuitton only a few years to master his craft.
In 1852, Napoleon assumed the title of Emperor of the French and his wife Joséphine hired Louis Vuitton as her personal box-maker and packer. This started Vuitton's entry into the world of elite and royal clientele. He attained fame with his large traveling trunks.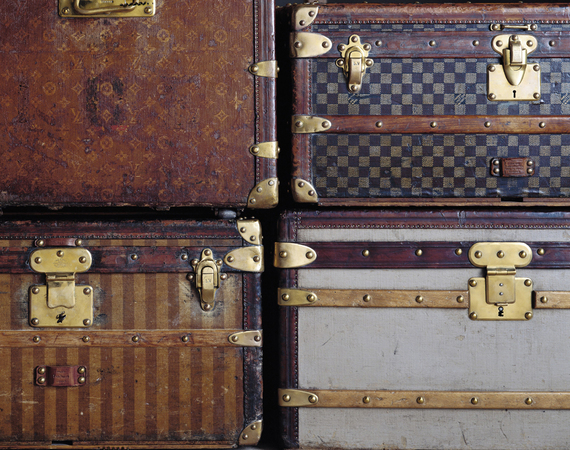 The square corners new shape he invented for his trunks made them stackable and far more convenient for shipping using the new means of transport like railroad and ocean liners. In 1859, thanks to his large commercial success with his new trunks, he expanded into a larger workshop in Asnières. This is where the family house was also located, attached to the workshops.
The business stayed in the family. With Vuitton's son Georges, who created the company's famous LV monogram and future generations of Vuittons, the brand would grow into the renowned luxury leather and lifestyle brand it is today.
The success of the Louis Vuitton trunks came from several different specific traits: not only were they stackable, with square corners instead of the usual rounded ones -- a clever and easy way to manage several large containers that no one had thought of before Vuitton -- but they were created which the buyer in mind -- did he/she wanted to transport shoes? liquor? coats? riffles? ball gowns? an entire library of books? The special requests came varied, some strange, many somewhat obsessively detailed, all expensive.
The Factory in Asnières.

In 1859, Louis Vuitton transformed the top floor of his factory in Asnières into living quarters, to remain near his artisans. His son Georges and his wife Émilie also settled onsite, building a villa with a smaller home tucked away for the young couple. Living close to the company's beating heart became part of the Vuitton family life.
Located on the banks of the Seine River, Asnières' location allowed for bundles of poplar wood, used for the trunks, to be delivered by water - on a Louis Vuitton barge of course. The very first railway line also passed through the town to end at Paris' Saint-Lazare station, a stone's throw from the original flagship store, rue Scribe in Paris.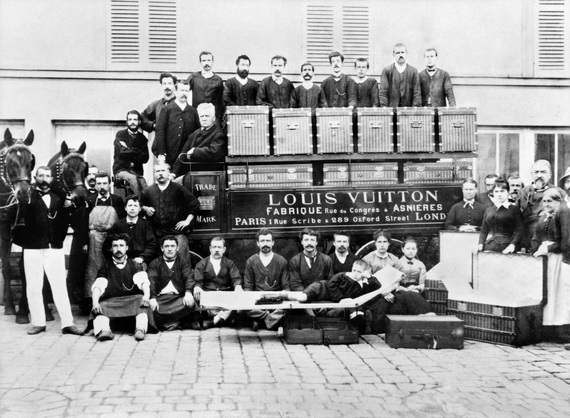 Louis Vuitton had his new ateliers built in the ethereal and fashionable Eiffel style, of glass and steel. Over the years, the buildings expanded to allow more employees such as saddlers, carpenters and locksmiths to construct luggage. The exceptional savoir-faire of the Asnières' artisans is such that, to this day, key pieces are still created there: rigid trunks, designs in rare or exotic leathers, special orders.
All of Louis Vuitton's archives have always been meticulously conserved to keep precious objects and documents in the best possible conditions. Clients' records, sales registers, posters and original photographs are kept alongside trunks, suitcases, bags and ready-to-wear collections.
The archives contain some 165,000 documents and 23,000 objects, from which gallery curator Judith Clark has hand-picked the many significant pieces displayed at La Galerie, the newly-opened space where visits are now allowed, albeit only by reservations. Some items on view are personal possessions of princes and maharajas, film stars and other celebrities.
Revealing a house's history was a challenge Clark was able to tackle in the creative space. The malletage is omnipresent throughout the exhibition, the word malle means trunk, and the job of malletage is to make them. Couture collections, bags and accessories are also on display throughout the cavernous space.
In Asnières today, bags of exotic leathers, pieces for the brand couture shows, special orders and limited edition pieces are still made on site. Each year, about 450 large travel trunks are made for discerning globe-trotters. Special request for any piece of luggage is also fabricated here by hand, with colors and details to the customer's desire. Any bag from the regular collection can be made in requested colors. All handbags are handmade by specialized artisans, which is what drives their prices up.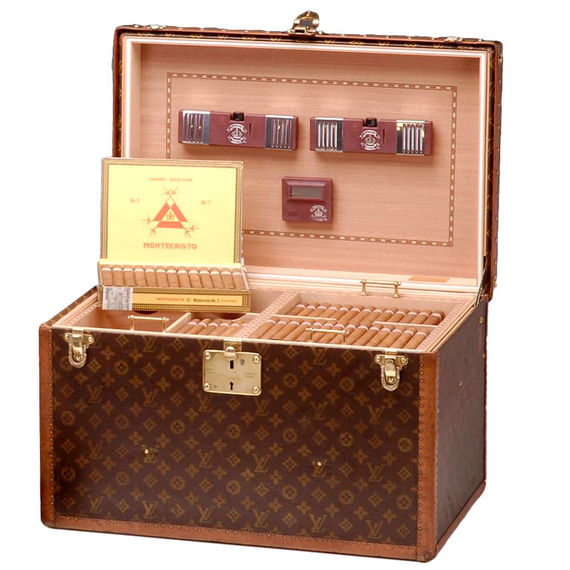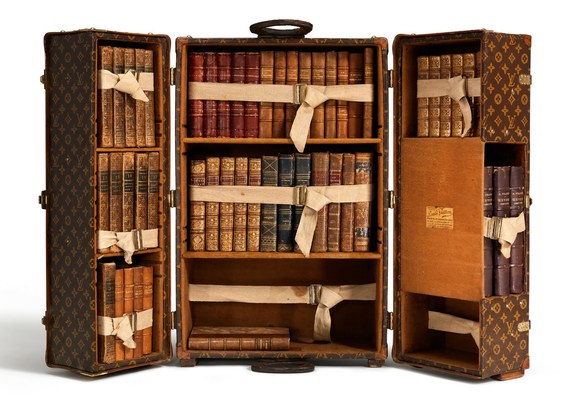 Some orders take longer than other: some require several months to be made, such as a trunk to carry dozen of shoes, or another meant as a special temperature-controlled box for 1,000 of precious cigars. Another client wanted a trunk to take along his coffee addiction props, complete with solar panels and a battery, as well as all the necessary ingredients for his favorite cup of java.
The trunks were always made of poplar, a light and flexible raw wood, taking well shocks and tumbles. That is the same material still used for cheese boxes and matches.
More info here.
Visits: La Galerie has just closed for renovations; call for re-opening date and to make reservations.
La Galerie -18, rue Louis-Vuitton, Asnières 92000, near Paris, France.
From the US: 011-33-9-7740-4077 (six hours ahead of EST.)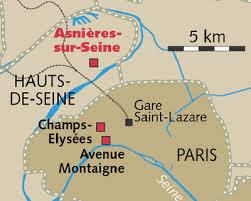 Questions / Comments = sidoniesawyer@gmail.com
Visit my website for more stories.
Support HuffPost
A No-B.S. Guide To Life
Related
Popular in the Community