No more boring monogrammed bags! Louis Vuitton's new "Raindrop Besace" purse ditches LV's usual luxury wingdings for a more-tasteful French inscription. It comes in green and brown, and it's waterproof. It costs $1,960.
And it looks like a trash bag.
(Thanks to Refinery29.com for the tip and image.)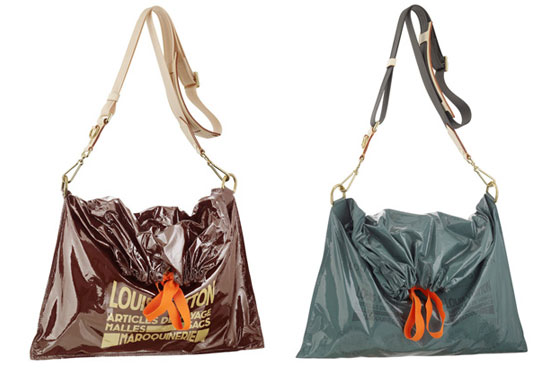 The fashion house's designer Marc Jacobs has previously questioned the sanity of his customers, saying, "There's this huge cult following of almost crazy people at Vuitton who just want whatever they buy to be exclusive." We're eager to see who will be the first to tout this tote.
But on the plus side, we've never seen an easier do-it-yourself project. Not that we're encouraging the production of counterfeit handbags.
Related