Louise Bay is a USA Today best-selling contemporary romance writer. Author of the novels, Faithful and Hopeful as well as the Empire State Series, Bay is a Londoner and real-life romantic who formerly worked as an attorney. Strangely, throughout the process of our interview we bonded over a mutual love of Prince and his poetic lyrics ten days prior to his untimely death. Louise is such an avid fan that her series, What the Lightning Sees, was named after a lyric from Prince's, Raspberry Beret. Louise still practices law part time in London and dedicates the rest of her week to crafting epic romances.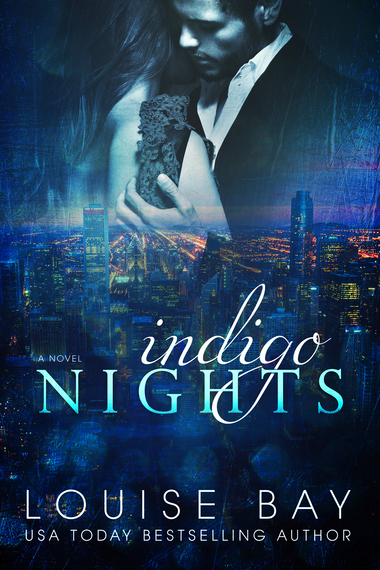 MW: Can you tell me a little bit about yourself and how you got into writing romance?
LB: I know some people have known they've wanted be writers their whole lives. That wasn't the case with me. I walked out of a job I hated (I'm a lawyer) and I knew it would take me a while to find another. I needed a cheap hobby to keep me occupied--I thought it would take me at least six months to find another job and I wanted to feel as if I'd done something with that time and not just to have created an addiction to daytime television. I signed up to a cookery class, and art history class and I started to read for pleasure for the first time in over a decade. I was reading a lot of popular fiction. The idea of writing a book began to trickle into my brain gradually over a few months. It started with "this would be the time in someone's life they wrote a book but of course I could never do that." And it progressed to, "Well, I suppose it wouldn't have to be literary fiction." To, "if I wrote a book what would it be about?" Then I read Bared to You, by Sylvia Day, and I thought it was so pacey and sexy, that's when the floodgates opened and I thought, "Maybe I should give it a shot." I didn't tell anyone until I was about half way through and it took me FOREVER. But as soon as I started writing I knew it was a special process and something I could get better at. I'm OBSESSED with making progress and after a fifteen-year career in law, it felt good to be learning something over again.
I thought I would write my first and be done. But of course, then you start having ideas and you think, I'll just write this one and that will be it . . . now I'm working on my seventh.
MW: That's amazing that you left a career in law! What did your co-workers think of your decision? Your friends and family?
LB: Well eventually I got a job but this time last year I went part time so I can spend more time writing. I think I will have to give up law entirely. It took me a while to start thinking of myself as a writer...
Honestly I think it's a bit of an adjustment for some of my friends and family. Some have been more accepting than others. Some don't give a crap what I do as long as it makes me happy!
MW: Do you use your skills from law school and/or your experience practicing law in your novels?
LB: There are lots of lawyers in my characters. I've moved away from it a little now but I still write them here and there. I also did an MBA so there's plenty of scope there for understanding a lot of jobs! Knowing how the business world works helps with my characters. But I like to write about women (and men) who have careers that are central to their lives for sure. It's probably more the tenacity that you have to have to get you through law school that translates into writing and self publishing.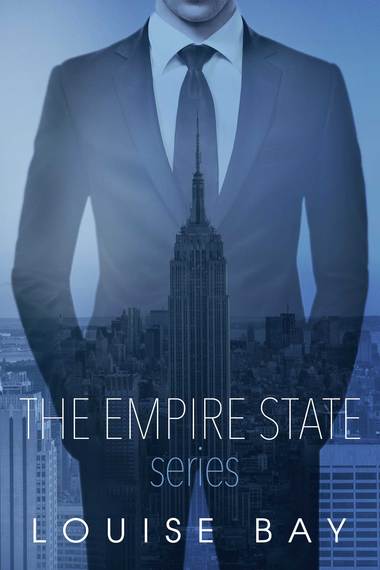 MW: You have written quite a few trilogies. What speaks to you about a series of three?
LB: Well, I've been quite naive in my writing and so when I started to write, I wrote the way movies are structured and they always seem to be in three acts so it kind of made sense for me.
MW: Do you plot them out in advance or does it fall into place as you go?
LB: A mixture. I plot and then I go off track. I always write as I go along and so I get to know my characters as I go. Sometimes things you plotted at the beginning don't make sense for the character when you get there.
MW: You have some crossover characters as well--is that because all of your book settings are interconnected?
LB: I LOVE books where you catch up with old characters so I try and interlink them all. It's not the setting, more the people! Even some of my supporting characters who never have their own story like to pop up in different books.
MW: Is there a common thread or theme that runs through the stories you tell?
LB: That's an interesting question. I think I try and write books where the characters act like my friends. So I try not to make things too outrageous, too outlandish. I also like to write modern women who see themselves as equals. So some are ambivalent about marriage, some propose to their boyfriend--some want kids, some aren't sure. I like to put a little feminist twist in there.
MW: Will Indigo Nights be a series or is it a standalone?
LB: Indigo Nights is standalone but it's also part of a series with What the Lightning Sees and Calling Me.
MW: What kind of books do you like to read?
LB: I like to read all types of books. I read a lot in my genre -- It's good to see what everyone is reading and my readers ask for recommendations from me so I like to be able to tell them my favourites. I also like to read non-fiction. I usually have two or three non-fiction books on the go.
MW: Do you have any favorite authors who inspire you?
LB: In terms of favourite authors if we look at romance in the broadest sense, I love Austen. I mean, she's sassy and a feminist and a hopeless romantic. What's not to like? I just wish I could read them all for the first time. Honestly, I like happy endings. I always say I like HEAs in my books and films and a good tragedy if I'm going to the theatre (I think because I see them all get up at the end it's easier to bear). In terms of my narrower genre, for me Christina Lauren sets the bar. Seeing their growth as writers is so inspiring to me. Their books have always been compelling but now they're more than that--they're technically so good and clever and funny. Then I love Tarryn Fisher--again seeing her grow as a writer is fantastic.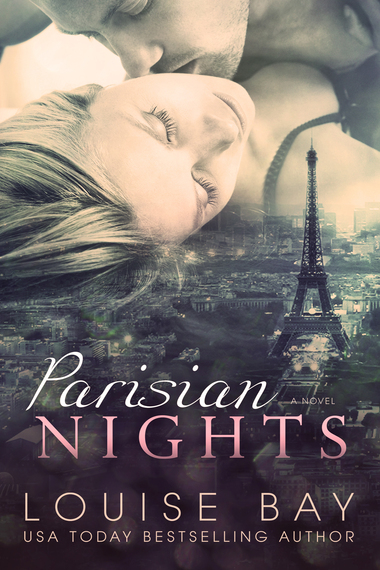 MW: What are the best parts of being an Indie author?
LB: Well I can't compare it to being traditionally published because I don't know what's that like but I like that I get so much control over everything from covers to marketing to what edits from my editor I accept. But at the same time the control is incredibly draining. I'm constantly striving to balance things. I think most indie authors would say that writing is the easy part--only because that's what feels most comfortable.
MW: Let's talk about Prince. As an artist, what did he mean to you? You named your Series after a lyric from Raspberry Beret, how did Prince inspire you?
LB: No one understands the name What the Lightning Sees, and I get that, so I'm in the process of changing the name
I just love the lyric in the middle of Prince's Rasberry Beret "The thunder drowns out what the lightning sees." And to me, the hero in Lightning is the heroine's thunder. Many people find her scratchy and difficult but Jake sees Haven differently.

With the music in my life, I think of them as friends. This is a weird analogy but stay with me. . . Abba, I knew in Kindergarten but I haven't really stayed in touch with them--I see them at the odd birthday party of mutual friends. Roberta Flack, Diana Ross and I have been friends since grade school and we try and do dinner whenever we can. Dolly Parton is my crazy aunt whom I love and see three times a year. George Michael was my first boyfriend and I wish him well but thank god I didn't marry him. I had a summer romance with INXS and a one night stand with the Red Hot Chilli Peppers. Jill Scott is my best friend and we talk on the phone every day. I rarely make new friends anymore--there's just not enough time but Kasey Musgroves, Robyn, Taylor Swift and Sia--we have drinks every now and then.
But Prince? Prince? He was my lover, my brother, my true love.
The world is a slightly less interesting place without him in it. But thank goodness I still get to hang out with him.
Prince was more than an entertainer. In a world where everyone calls themselves an artist, he was one of the very few who really had claim to that title. And I wouldn't be so bold to say he inspired me. But one of the things I liked about him most was his lack of boundaries. He refused to be put in a box of "soul" "funk" "jazz" "pop" "rock". He was who he was. Man/woman/gay/straight. He was so much more than that. All around me, I see people put each other in boxes -- especially parents with their children and I thank the heavens that Prince stepped over every boundary he ever came across. And perhaps that's allowed me to let go of my lawyer title . . .
I thought Russell Crowe summed it up perfectly when he said: "The greatest act I ever saw live. Poet. Genius. Sexy motherfucker."
MW: What can we expect to see next from you?
LB: So I've been working on something for the last six months. It's a brand new series with all new characters who, for the first time ever, are all American! I've written the whole thing about three times. It's not a standard trope and so it's been a struggle but an incredible learning experience. I'm coming to the end of edits now and I know it's my strongest book technically -- I just hope people like it.
Calling all HuffPost superfans!
Sign up for membership to become a founding member and help shape HuffPost's next chapter