She appears on, and in, a surprising number of books. The latest, which was just released and is set to be one of the big books of the summer, is Laura Moriarty's The Chaperone. The striking photo on the cover depicts Louise Brooks, the silent film star. Brooks (1906 - 1985) is also a supporting character in Moriarty's finely told novel.
F. Scott Fitzgerald once said there were no second acts in American life. Brooks is an exception. Back in the 1920s, at the height of her fame, Brooks was somewhat popular but never a top-ranked star. By the mid-1930s, when her career bottomed-out, she fell into an obscurity which lasted decades. Only since the 1970s has her celebrity reemerged and grown from small cult following to near mainstream recognition. Those that do not recognize her name almost certainly know her look.
Brooks has become a kind of a 20th-century icon, shorthand and symbol for the Jazz Age, flappers, femme fatales, wild women, and the modern woman. Adding fuel to the fire of her fame is the fact that she played an archetypal and oh-so-seductive character, Lulu, in the film for which she is best remembered, Pandora's Box (1929). Even more so, the extraordinarily beautiful Brooks is known for her distinct black bob -- a hairstyle copied by women all over the world. Just ask Vogue magazine editor Anna Winotaur.
In publishing, her iconic image has graced the covers of an ever increasing number of books -- many of which, notably, are not about the actress or the movies, Hollywood, acting, etc.
This slide show highlights just some of the many covers which feature Louise Brooks -- including works of fiction, poetry, and other unrelated works of non-fiction.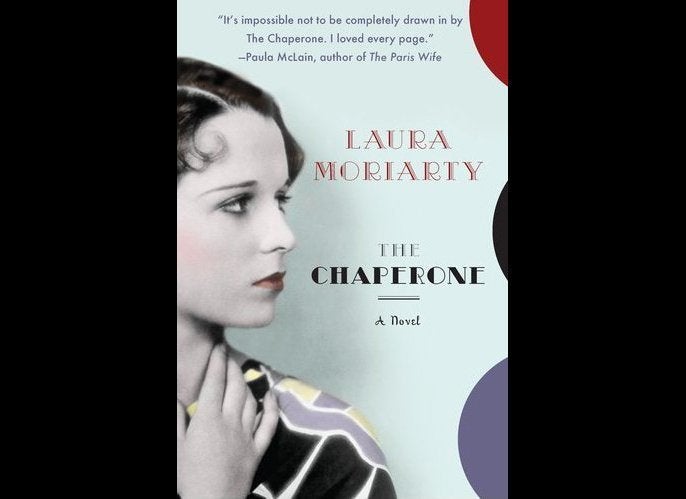 Louise Brooks - cover girl & secret muse of the 20th century
Besides appearing on books, Brooks also shows up in others -- either as a minor character or in the form of a literary allusion or shout-out. You will find her name-checked in works by the likes of everyone from Neil Gaiman and Paul Auster (Lulu on the Bridge) to Lemony Snicket, Salmon Rushdie and Clive Barker.
Other contemporary writers who have included Brooks in novels or short stories are Janet Fitch (White Oleander), Ann-Marie MacDonald (Fall on Your Knees), Jerry Stahl, Gary Indiana, Audrey Niffenegger, Roddy Doyle, Kim Newman, Peter Straub and a few dozen more. Another is Elizabeth Hand, an acknowledged fan of the actress, as was the late Theodore Roszak (Brooks is an important character in his brilliant 1991 novel, Flicker). Somewhat earlier, in the 1960s and 1970s, Brooks was referenced in works by admirers like S. J. Perelman and Fritz Leiber, Jr.
Homages to the actress go all the way back to the late 1920s and early 1930s. When J.P. McEvoy's popular novel, Show Girl, and its sequel, Showgirl in Hollywood, where first serialized in magazines of the day, they were illustrated with look- alike drawings of the actress. Their main character, Dixie Dugan, was directly based on Brooks, and was even spun-off into a long running comic strip of the same name. (A few early panels of the "Dixie Dugan" strip actually mimic Brooks' film stills.)
There have also been poems "written about" Brooks -- by Frank O'Hara ("F.Y.I. Prix de Beaute") and Bill Berkson ("Bubbles") and others, as well as a handful of dramatic works, including a staged but never published work by Kathy Acker, Lulu Unchained (c. 1985). Another is Hanna Schygulla's one person piece, Elle! Louise Brooks, which the renowned actress wrote and staged in Europe in the year 2000. There are others.
In the realm of non-fiction, Brooks shows up more than once in the works of Angela Carter, Kenneth Tynan, Greil Marcus, Jerome Charyn and others. As well as in various works (essays, memoirs, published letters) by the late Carlos Fuentes, Guillermo Cabrera Infante, Christopher Isherwood, Carl Sandburg, and even Robert Howard (author of Conan the Barbarian).
If you're intrigued by Brooks' literary legacy and want to learn more, start with Barry Paris' Pulitzer-worthy biography, Louise Brooks. First published by Knopf in 1989, it is still in print through the University of Minnesota Press. Paris' book is full of literary and cultural context, and is truly a great read. There is also Brooks' own collection of autobiographical essays, Lulu in Hollywood. Both John Updike and Roger Ebert, both Pulitzer Prize winners, describe it as one of the best books ever written by a Hollywood insider.
In 2006, the year which marked the 100th anniversary of the actress' birth, Rizzoli published a gorgeous pictorial by Swiss film critic Peter Cowie, Louise Brooks: Lulu Forever. And in 2009 came Dear Stinkpot: Letters From Louise Brooks, by her long time friend Jan Wahl, the acclaimed children's book author.
Louise Brooks: Portrait of an Anti-Star was the first book about the actress. It was published in Paris in 1977, and later translated into English and published in the United States in 1986.
Portrait of an Anti-Star was edited by the noted French journalist Rolland Jaccard, and includes contributions by Jaccard, the acclaimed French-Morrocan novelist Tahar Ben Jelloun, and the celebrated Italian cartoonist / graphic novelist Guido Crepax. The latter's multi-part Valentina series, which started back in 1965 and was inspired by Brooks, was serialized in Heavy Metal magazine in the 1980s and has been issued in book form in both Europe and the United States; it is currently the subject of a major exhibit in Rome. (The newest issue of the Italian Vogue has a write-up on the exhibit which features many illustrations. )
Today, Jaccard continues to write about Brooks. His Portrait d'une Flapper, with Brooks on the cover, dates from 2007. And in May of this year, he and a few other authors, including American novelist Jerome Charyn, were involved with a French radio and web tribute to Brooks. It can be found here.
Thomas Gladysz is an arts journalist and the Director of the Louise Brooks Society, an internet-based archive and international fan club devoted to the silent film star. Gladysz has contributed to books on the actress, organized exhibits, appeared on television and radio, and introduced Brooks' films around the world. In 2010, he contributed to the list of Brooks' covers by editing the "Louise Brooks edition" of Margarete Böhme's The Diary of a Lost Girl.
Popular in the Community