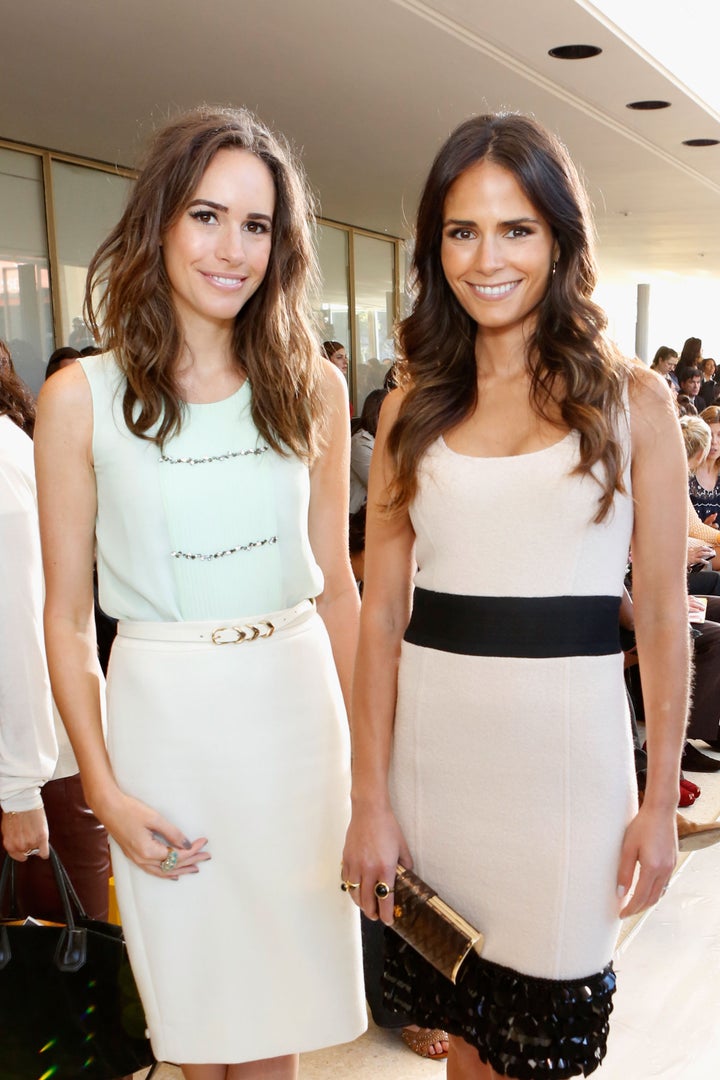 Introducing the newest Elle Macpherson: Louise Roe.
OK, so she isn't an Australian model nor does she look much like the blonde stunner. But Roe, a British stylist and TV personality, is taking Macpherson's place on "Fashion Star," stepping into the role of host of NBC's fashion design show.
Although she's no Heidi Klum, Roe is already familiar to America audiences as the host of "Plain Jane," another fashion-themed reality show on the CW. Roe, who is also an editor-at-large at Glamour, acted as host and fairy godmother on the makeover show, transforming young women through clothing and makeup in the show's six episode run.
"Fashion Star," if you'll recall, is a totally different ballgame. The show brings together aspiring designers who create seasonal designs with the help of "mentors" Jessica Simpson, John Varvatos and Nicole Richie. Then the clothes are judged by real-life buyers from Macy's, Saks Fifth Avenue and H&M, who can choose to order the designers' looks then and there.
"As a host I love working with a live audience," Roe told Deadline, "but I'm also looking to use my experience as a journalist and designer to very much empathize with the buyers and contestants."
Will having the bubbly British host at the helm help? The show, which also lost H&M as a retail partner for Season 2, is moving from Tuesdays to Sundays at 8pm for the second season. It could be a tough time slot for the reality show, which only scored moderate ratings last season... or it could make it just the thing we want to curl up and watch on Sunday nights.