The Louisiana attorney general said Tuesday he won't charge two white police officers in the fatal shooting of a black man that sparked heated protests across the country.
Attorney General Jeff Landry said at a news conference in Baton Rouge that Alton Sterling, 37, had a loaded gun, fought with officers and continued struggling even after he was shot with a Taser stun gun.
"Both officers acted in a reasonable and justified manner in the shooting death of Mr. Sterling," the prosecutor said, explaining his decision not to bring charges in the 2016 killing outside a convenience store, where police had been summoned to investigate a report of a man with a gun. He said one of the officers fired six shots, hitting Sterling in the chest and back.
Landry's office took over the probe 11 months ago, when the Justice Department, citing a lack of evidence, decided not to pursue federal civil rights charges against the officers.
Baton Rouge officials were bracing for potential protests, according to The Advocate. The attorney general told his office staff not to report to work on Tuesday, and state police activated a mobile force.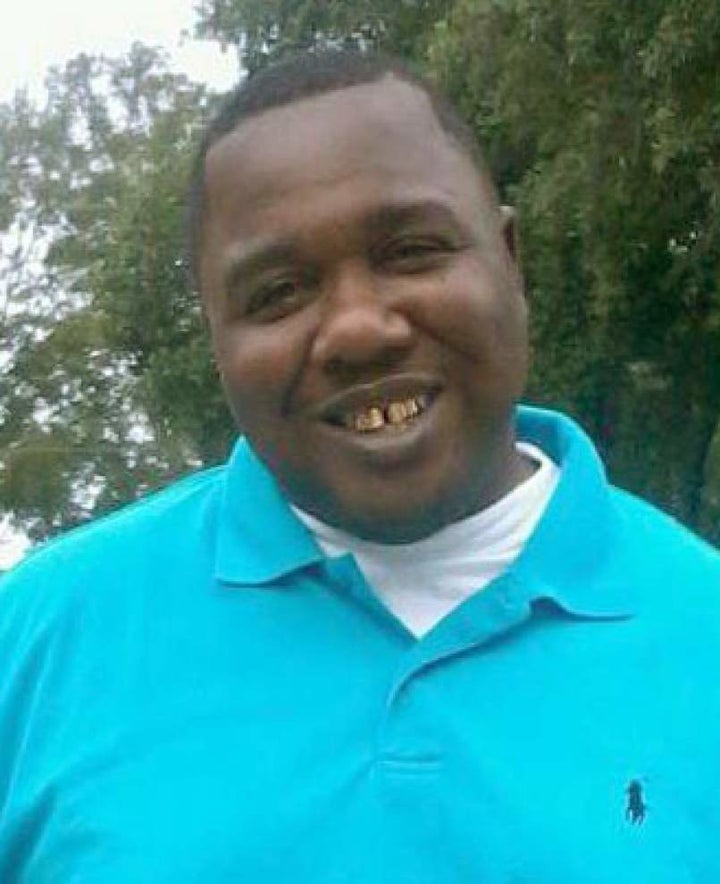 "We all out of tears," Quinyetta McMillon, mother of Sterling's oldest son, said at a news conference that followed the prosecutor's announcement. "We have nothing else to cry about."
Sterling's aunt, Sandra Sterling, called the killing murder, and said Landry should be ashamed.
"You put a killer back on the streets," she said of the attorney general. She added: "I'm going to get justice from a higher power."
The family will continue to pursue a civil rights lawsuit against the city, said lawyer L. Chris Stewart. "This wasn't justice," he added.
Landry acknowledged Sterling's family likely will disagree with his decision.
"I'm asking that everyone consider the family in the coming days," he said. "I pray that God blesses and keeps the Sterling family during this difficult time."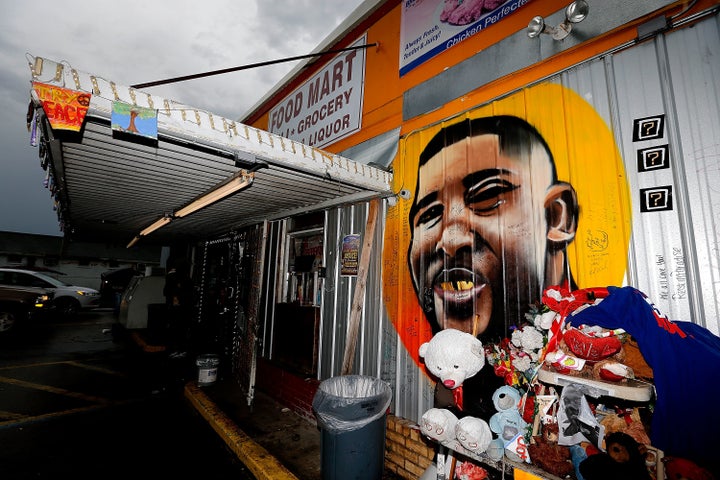 Sterling, a father of five, was fatally shot July 5, 2016, outside a Baton Rouge store where he frequently sold CDs. Officer Howie Lake II wrestled Sterling to the ground, and Officer Blane Salamoni shot him multiple times at close range in the back and chest.
It's unclear from cellphone videos whether Sterling was a threat. Store owner Abdul Muflahi told HuffPost in July 2016 that he witnessed the shooting, but didn't see Sterling with a gun. He said he did see officers remove a handgun from Sterling's pocket. Landry said Tuesday the gun was loaded, and said the officers repeatedly tried to control Sterling without using deadly force.
Salamoni, a four-year veteran, and Lake, a three-year veteran, have been on paid administrative leave since the shooting. With the federal and state investigations concluded, police Chief Murphy Paul can decide whether to discipline or fire the officers.
Paul said at an afternoon news conference that a disciplinary panel will hold a hearing this week, and will allow the two officers and their attorneys an opportunity to speak. The chief said he planned to release evidence gathered during the shooting investigation, including videos and police recordings, after the hearing concludes.
Cellphone videos of events surrounding the killing went viral on social media and sparked heated protests in Baton Rouge and elsewhere. The Baton Rouge protests led to nearly 200 arrests.
Demonstrators criticized Baton Rouge police for displays of military-style equipment and use of ear-splitting sirens. Officers also were accused of haphazardly pointing assault rifles at protesters and journalists.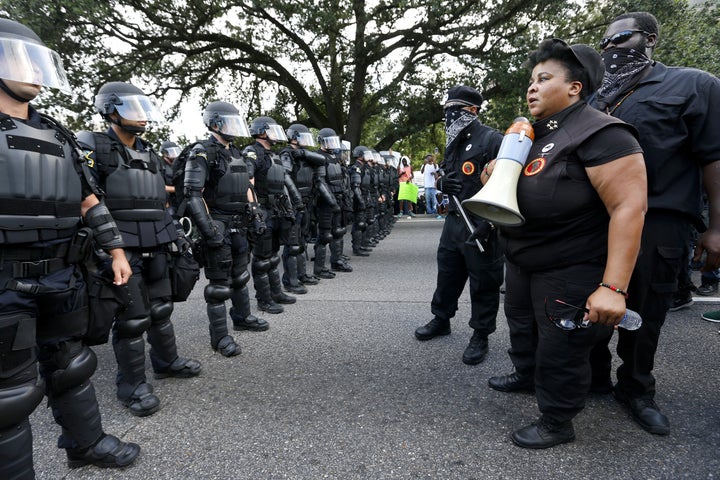 Less than two weeks after Sterling was killed, Gavin Long, a former Marine from Missouri, opened fire in Baton Rouge, killing city police officers Montrell Jackson, 32, Matthew Gerald, 41, and East Baton Rouge Parish Sheriff's Deputy Brad Garafola, 45. Long wounded three other officers before he was fatally shot.
The protests eventually ceased, and national media attention began to drift away in August 2016, when torrential rain in southeastern Louisiana caused massive flooding that claimed more than a dozen lives.
The co-founder of the group Black Lives Matter, which has been calling attention to police violence since 2014, when police outside St. Louis shot an unarmed black teenager to death, said she was "saddened and sickened" that officers still aren't held to account for fatal shootings.
"Black people continue to be betrayed by this country. A country that claims liberty and freedom for all. Yet continues to allow for the murders of black people with impunity," Patrisse Khan-Cullors said in a statement.
The ACLU deplored the attorney general's decision as "yet another example of police brutality against people of color and our country's systemic failure to hold law enforcement accountable for that brutality."
"Justice will not be served until we end this epidemic of police violence against people of color once and for all," Jane Johnson, interim executive director of the ACLU of Louisiana, said in a statement calling on the police chief to fire the two officers, release video evidence and respect the rights of demonstrators to peacefully protest.
This article has been updated to include comments from the police chief, Black Lives Matter co-founder, and ACLU of Louisiana interim head.