Authorities in Louisiana are investigating the possible murder of a retired teacher who was initially thought to have died from a house fire.
"We are diligently working on this case and our detectives will continue to work until we have all of the answers," Sheriff Randy Smith said in a Friday press release.
The fire was reported shortly after 2:30 p.m. on July 14. Fire personnel from several fire districts were dispatched to the home, which was fully engulfed in flames when the first units arrived, according to the St. Tammany Parish Sheriff's Office.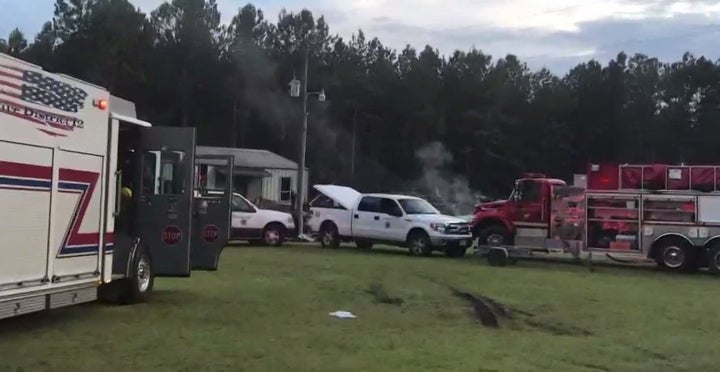 After extinguishing the flames, firefighters found a body burned beyond recognition. The parish coroner last week used DNA to positively identify the remains as Krentel's. A spokesman for the coroner's office told HuffPost on Monday that "additional tests are in progress."
The Louisiana State Fire Marshal's Office has yet to rule on the cause of the fire. Susan Brown, a spokeswoman for the agency, said it's unclear how long it will take to complete that investigation.
"It's ongoing," Brown told HuffPost. "Every investigation is unique. Some can be very short and some can take an extended period time."
Krentel, 49, was the wife of St. Tammany Fire District 12 Chief Steve Krentel. He was reportedly working at the time of the fire.
She was a native of New Orleans and a retired pre-kindergarten teacher. The Advocate reported she would have turned 50 on Thursday of this week.
News of Krentel's cause of death was first made public in the sheriff's Friday afternoon press release. The announcement coincided with her funeral.
Chris Hines with St. Tammany Parish Fire District 12 told New Orleans' WWL-TV the family was disappointed by the timing.
"We kind of expected that maybe the family would have been notified prior or one of us would have been notified prior," Hines said.
The sheriff's office on Monday told HuffPost they have "nothing further to report at this time."
Anyone with information is asked to contact the St. Tammany Parish Sheriff's Office at 985-898-2338.
CORRECTION: An earlier version of this article misattributed comments by Chris Hines to Steven Krentel.
David Lohr covers crime and missing persons. Tips? Feedback? Send an email or follow him on Twitter.
Related
Popular in the Community