ST. TAMMANY PARISH, La. ― Relatives of Amelia Phares, a 16-year-old who killed herself after reporting she had been raped, are angry that the accused man received what they deemed a token punishment.
"We're completely outraged that he got a slap on the wrist," her sister Abbey Phares said of now 21-year-old Blake Cowell's sentencing on Thursday. "It's very upsetting."
Cowell, who admitted to having sex with the teen, pleaded guilty to a single misdemeanor count of carnal knowledge of a juvenile. He was sentenced to one year of unsupervised probation and ordered to pay a $1,000 fine. Because of the terms of his plea, he can have his conviction expunged after he completes his probation.
Timothy Phares Jr. said he blames the St. Tammany Sheriff's Office for failing to get justice for his daughter.
"The sheriff's office handled the case very poorly and failed to provide the DA's office with sufficient information," he told HuffPost. "But for the help of District Attorney Warren Montgomery, [Cowell] wouldn't even have been in a courtroom."
The district attorney's office did not respond to a request for comment. In a statement emailed to HuffPost, St. Tammany Parish Sheriff Randy Smith defended the handling of the case.
"There was insufficient evidence to support a rape charge against Mr. Cowell," Smith said. "There was in fact significant evidence that the sexual encounter between Ms. Phares and Mr. Cowell was consensual, including surveillance video and statements of witnesses at the scene that evening."
According to an investigative report by The New Orleans Advocate and WWL-TV, Amelia Phares told sheriff's deputies she was raped on May 22, 2016, after climbing into a truck belonging to a friend of a friend.
"When I tried to leave, he pushed me back and he raped me," the teenager said during a rape exam at Children's Hospital in New Orleans, according to notes on her medical records, which her parents provided to the news outlets.
Timothy Phares said that in the months that followed, authorities "didn't follow up at all with the family."
In the interim, Amelia Phares struggled emotionally and started seeing a psychiatrist and a psychologist, her father said. He added that she was bullied at school was harassed on social media, and was distraught about not only the alleged incident but also her belief that authorities were not going to do anything about it.
"She didn't like to talk about it and spent most of her time trying to pretend it didn't happen," he said.
On Nov. 14, 2016, Amelia Phares died after taking an overdose of sleeping pills. Before that, she recorded a short video for her family.
"It was just a goodbye letter to the family in video form," Timothy Phares said of the video.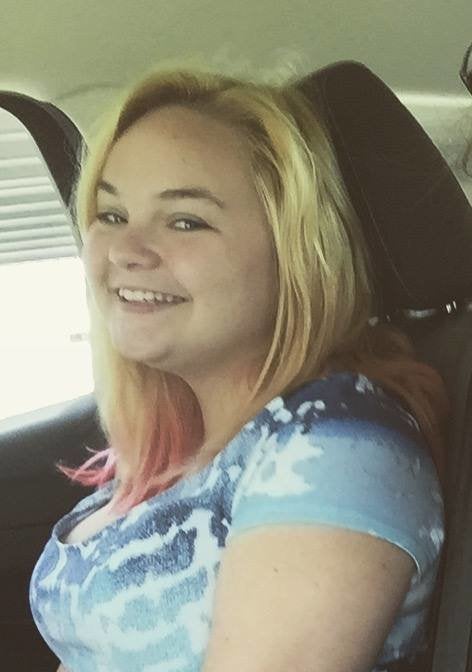 In October 2017, nearly a year after his daughter's death — investigators told the family they were still waiting to receive a report on the DNA evidence, Timothy Phares said.
He added that investigators on two occasions said the district attorney's office closed the case but that when contacted by the family, the district attorney's office said it had yet to receive the case.
In February 2018, nearly two years after the rape was reported, the sheriff's office issued Cowell a misdemeanor summons for carnal knowledge of a juvenile.
"If she had seen that the justice system was working for her to help her rather than help him or protect her rather than protect him, then she would've fought this battle all the way to its end," he said.
That protection, Timothy Phares told HuffPost, was extended to Cowell even after the sentencing.
"The guy who pled guilty and will serve no time in jail got a police escort to his car afterward, and the family of victim was basically told to go away," Phares said.
He alleged that officials at the sheriff's office have refused to take a complaint about the investigation.
"The internal affairs division refused it," he said. "We then tried the Louisiana Attorney General's Office, and they said it was not within their jurisdiction. We tried speaking with the FBI, who said they could not help us either."
The sheriff did not comment on any attempts to file a complaint, but he did say the district attorney's office was in agreement with the police on the handling of the case.
"Although I have great sympathy for the Phares family, my first duty as sheriff is [to] see that individuals are charged only with those crimes that are supported by the evidence, and that is what occurred in this case," Smith said.  
"We believe that women in St. Tammany Parish are not safe," Timothy Phares said. "The sheriff's office has basically decided that they are second-class citizens. That's my opinion."
Calling all HuffPost superfans!
Sign up for membership to become a founding member and help shape HuffPost's next chapter
BEFORE YOU GO