Thousands of Louisiana residents lost everything in the floods, and their suffering will go on long after the camera crews and rescue boats have departed. More than 100,000 people or households in the state have applied for housing help, the Federal Emergency Management Agency reports. Here are some of their stories.
Jay Reynolds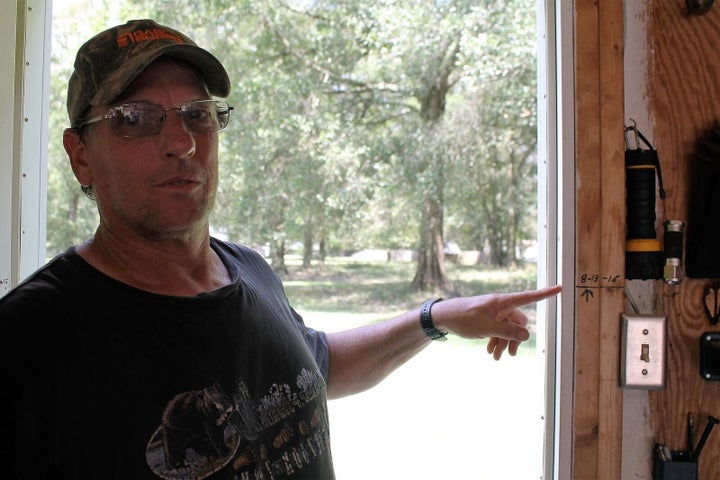 For Jay Reynolds, 56, floods make for a special kind of misery.
"A flood is cruel," the lifelong Holden, Louisiana, resident said. "If your home burns down to the ground, you have nothing left. You walk up there and it's a pile of burnt rubble. There's no pictures to look at and nothing to dig through. ... With a flood, it's so much more cruel. Everything you had is ruined and you can see every picture of your family and children smeared and ruined. Everything you had is still there, but it's useless ― every bit of it. It's cruel. I think I would have rather been wiped out by a fire."
Jay, a shift worker at methanol distributor Methanex, and his wife Tammy, a beautician and beauty shop owner, built their home in 1985. It's one of more than 60,000 houses destroyed by the August floods. 
"I'm trying hard not to cry right now," he said.
Among the most painful losses are the many pieces of wood furniture that Reynolds handcrafted and hoped to pass down for generations. 
"The bed my daughter slept on – I built it when she was 8 years old," he said. "I spent weeks building that bed. I handcrafted it and she planned to give it to her child."
As he grapples with the emotional turmoil, Reynolds has been overcome by the generosity of his community. Methanex sent 13 of its employees to help gut his house ― a painful but necessary exercise ― and he hasn't had to cook since losing his home thanks to meal providers like Operation BBQ Relief.
"It's been really tough, but we'll get through this," he said. "We will claw our way back. We will not be devastated by this the rest of our lives."
Herbert 'Shorty' Howard McMorris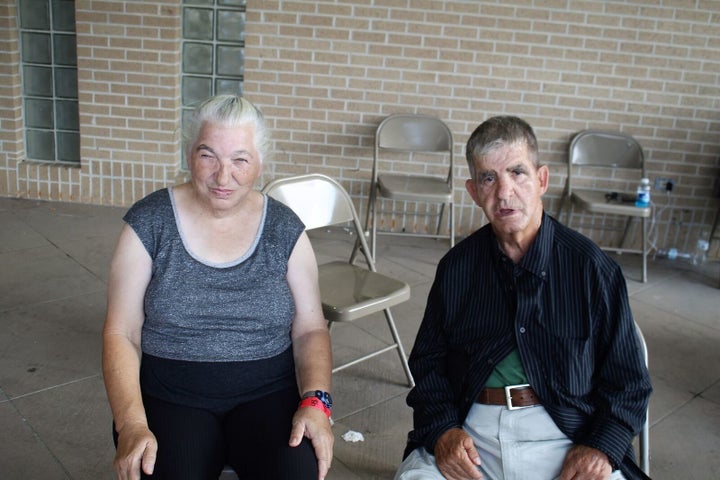 "They call me Shorty," said Herbert Howard McMorris. At only 4 feet tall, the retired Livingston Parish resident had less time than most to reach safety when he noticed that the 7-foot sunflower in his backyard was suddenly only 3 feet tall. Seconds later, the flower was completely submerged. 
"The water was bubbling right next to my mouth," the 76-year-old said of his attempt to flee on foot with his wife Cynthia, 70, and their dog. "That's how deep it was and how close to death I was. ... I was starting to drown and I thought maybe the Lord was coming to get me."
In that moment, a man "like an angel" saw them and got them into a boat, McMorris said. Eventually, Morris was transported to a hospital without his wife of 53 years. He wouldn't see her or the dog again for five days, when he also learned that they'd lost everything. 
They don't know what's next. 
"We don't have a home no more and we don't have any kids," he said. "Most people got kids and family that can help them. We got nothing. If we don't get help, we won't make it. We don't know what we're going to do."
Della Mcarter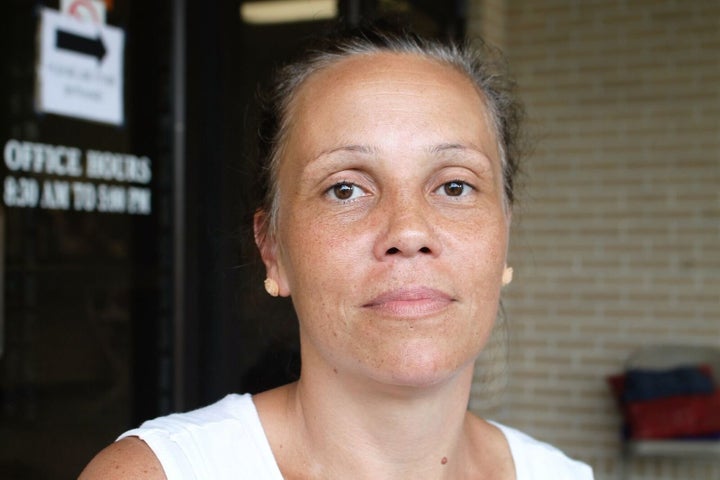 The odyssey on which Della Mcarter, 42, embarked to reach her three younger children was marked by the kindness of strangers.
"This has actually made me love Louisiana even more – the way people have come together to help people they don't even know," said the mother of six, three of whom are grown. 
Mcarter has lived in Walker, Louisiana, for 12 years. She was staying at a hotel recently while preparing for a move to Denham Springs ― although that plan now seems doubtful since an estimated 90 percent of structures in the city were affected by the floods. 
When the water started rising, Mcarter went to retrieve her dog from a friend while her daughters, ages 14 and 8, and son, age 4, waited at the hotel. She didn't realize that by the time she tried to return, the road to the hotel would be submerged underwater and all communication with her kids would be cut off. 
"I was terrified," Mcarter said. "The phone lines were down and I couldn't call them."
First, some people offered her a rowboat, but the current was too strong. Then, a man with a motorboat attempted to take her up the road, but the motor broke. Another man, who was using his boat to rescue dogs, took her as far as he could. Finally, she got out and swam the rest of the way to the hotel. 
"We were on the second floor of the hotel and when I got there, the water was halfway up the first floor and my truck was underwater," Mcarter said. "When I got upstairs, I found out two guys had helped my kids. They made sure they had food and water and watched over them. I felt so blessed."
She and her kids are at a shelter now, waiting to meet with FEMA.
"They promised all our needs would be taken care of, so I feel like they're going to help me," she said. 
Gerald and Cris Burkins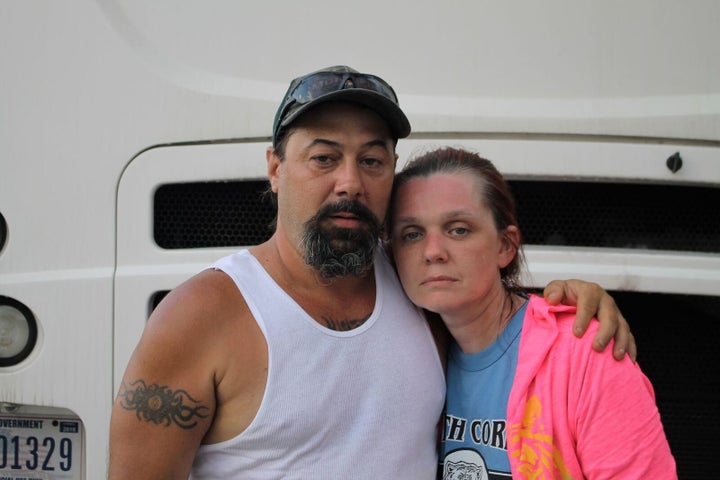 High school sweethearts Cris Burkins, 45, and husband Gerald, 46, will celebrate their 29th wedding anniversary this week from a Denham Springs shelter. It's their home until further notice.
"I don't know what's going to happen now," she said. "This is our life right now. We've lost everything. It's all gone. We have nothing."
The mother of eight children, ranging in age from 19 to 28, said that after the flood took their home in Walker, the family sought refuge under the roof over a gas pump and in a church. The Red Cross placed them in their current shelter. 
She wonders when her grandkids will be able to go back to school, how much money FEMA will give them, how they'll find a new house when everyone else is looking for one too, and whether they should look for a new home in Louisiana at all.
"I'm afraid we'll get back on our feet again and rebuild and then another flood will come," she said. "I'm scared to live here. We've talked about moving to Mississippi or Alabama. We're afraid Louisiana is going down – it's sinking."
The stress of escaping the flood themselves and wondering whether loved ones were alive is a horror that Gerald Burkins won't soon forget. 
"I've never seen so many traumatizing things in such a short period of time," he said. "We had our grandbabies there. Pretty much the whole first day I held our 1-year-old grandchild up when helicopters flew over, so they knew we needed help. Not one came."
They spent that day without food or water and agonizing over a text from his father ― who would be rescued the following morning ― that said, "911 help, please help."
Police and official rescue personnel weren't able to help his family, he said, but community members stepped up. 
"The citizens are the true heroes here," Burkins said. "They really are. It didn't matter what color you were or whether you spoke English or not. Everybody took care of everybody. Yesterday, a snowball truck came to the shelter. All the adults broke down crying just to see somebody cared and the kids was so happy."
Johnnie Bell Allen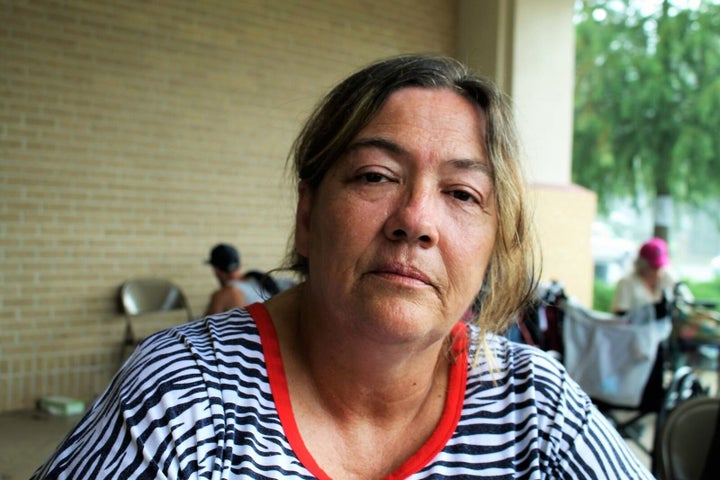 Johnnie Bell Allen, 51, is trying to focus on what she didn't lose: her life and her family. 
"I know we lost a lot, but we still have our lives," the Denham Springs waitress said. "We came into this world with nothing and we'll leave it with nothing. I can only thank God we're all alive."
She and her husband Jeff, 50, have seven kids between them and were looking after their six grandchildren, ages 1 to 9, when the water started coming up. They waited awhile for police and then tried to escape by car. When the car began filling with water, they had no choice but to walk to safety with all six grandkids.
"We prayed while we were going through the waters," Allen said. "We had a real chance of losing our lives. We had got some rope and tied the kids to us so the current wouldn't take them away."
With all their possessions gone, Allen thinks it might be time to start over somewhere new. 
"My husband, Jeff, wants to stay in Louisiana, but I don't want to," she said. "I want to move to Florida or Oklahoma."
Thomas Anthony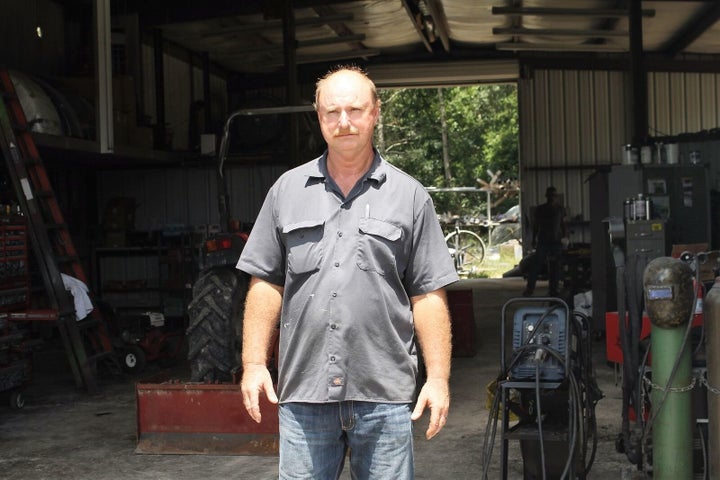 Thomas Anthony, 52, his wife and family had just moved back into their house three weeks ago after completing a total remodel. Both his house and his repair shop in Holden were flooded with 4 feet of water.
"Can't nobody explain the feeling when you wake up in the morning and have nothing left," the father of four children said. 
"We got to start all over again. It's rough," said Anthony. "I want to go help other people, but I got so much to do myself. We don't even have a place to sleep. It's hard. It ain't like we can just walk away from it. We got to clean it all up and take it day by day. It's hard, but like I told my wife, what else we going to do? We just gotta keep going."
Brent Kinchen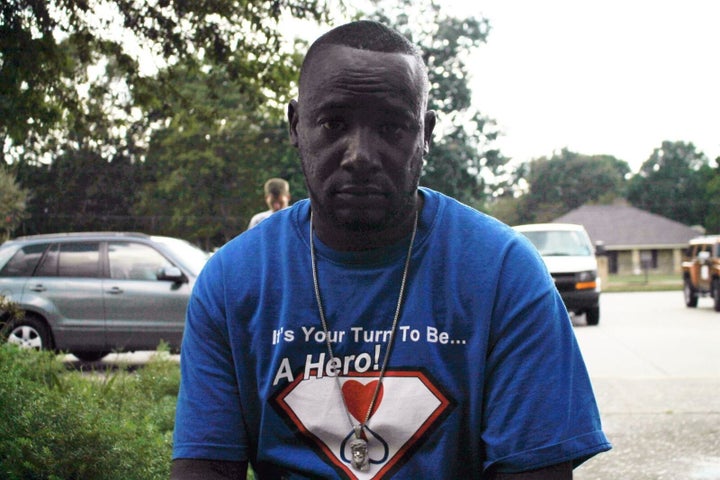 Brent Kinchen, 37, was supposed to start a new job last week after being unemployed since June. Losing everything has put that on hold.
The Denham Springs pipe fabricator was with his mother and 11-year-old daughter when some 6 to 7 feet of water poured into his house. 
"I can't do nothing now but just sit back, take it in and endure until we can get the assistance we need to get back to a regular life," he said.
Kinchen is especially worried about his mom, who is ill and lost all her medications in the flood.
"Seeing her struggling and dealing with all this stress is the hardest part," he said. "But life still goes on. We're gonna rebuild and regain the things we lost. I just gotta stay focused on getting back on my feet."
Debra Cobb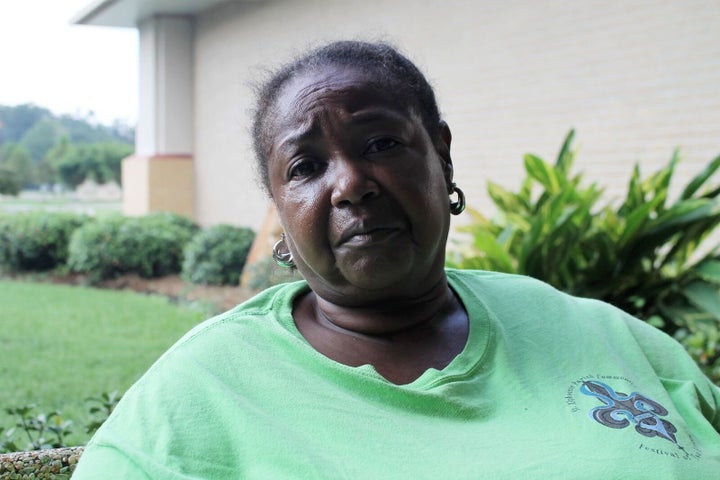 Debra Cobb, a lifelong Louisianan, believes the floods were "a message from God" to bring the community together. 
"That's the way I feel," said the Denham Springs resident. "Look at how people coming together and things like that. Love one another. Help one another."
Cobb, the 51-year-old mother of three grown sons, is disabled and lives with one of her granddaughters. When her house was inundated, she tried to escape by car but was soon chest-deep in water. Eventually she boarded a rescue boat. 
"It is a disaster, losing your home and transportation," she said. "It's hard, but what can we do? We just got to be patient and hang in there."
Cobb hopes the people of Louisiana will stick together after the waters recede.
"I see that the community has come closer together," she said. "I just hope it don't stop. I hope it continues. That's what we all must do. Don't just do it because of the flood."
Sign up for the HuffPost Must Reads newsletter. Each Sunday, we will bring you the best original reporting, longform writing and breaking news from the Huffington Post and around the web, plus behind-the-scenes looks at how it's all made. Click here to sign up!
REAL LIFE. REAL NEWS. REAL VOICES.
Help us tell more of the stories that matter from voices that too often remain unheard.
BEFORE YOU GO
PHOTO GALLERY
Deadly Louisiana Flooding Photos