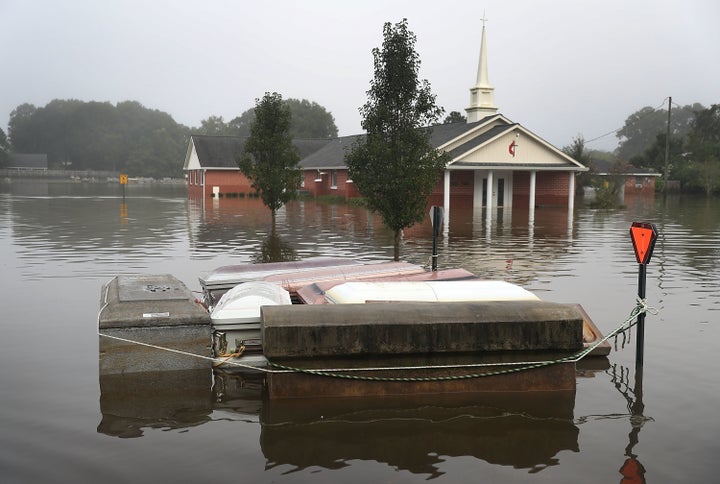 As if the site of floodwaters ripping through communities in southern Louisiana wasn't eerie enough, the high waters have begun lifting graves from their final resting places.
The flood appears to have dislodged the above-ground grave coverings at many of the region's cemeteries, sending the enclosed caskets floating. Because of Louisiana's swampy terrain, above-ground tombs are favored so as to keep caskets from popping out of the earth when heavy rains saturate the soil. But even the above-ground system was no match for a flood this intense.
Some of the affected cemeteries include the one at Holy Rosary Catholic Church in Saint Amant; Springfield Cemetery in Springfield; St. Mark's Cemetery in Walker; and East Ridge Cemetery in Welsh. Local CBS affiliate WAFB 9 reported that an estimated 500 graves had been affected.
Following rains that started last Thursday, the floods have killed at least 13 people and damaged about 40,000 homes in the state. The American Red Cross has billed the flooding as the worst disaster to hit the U.S. since Hurricane Sandy in 2012.
See photos below of the floating graves: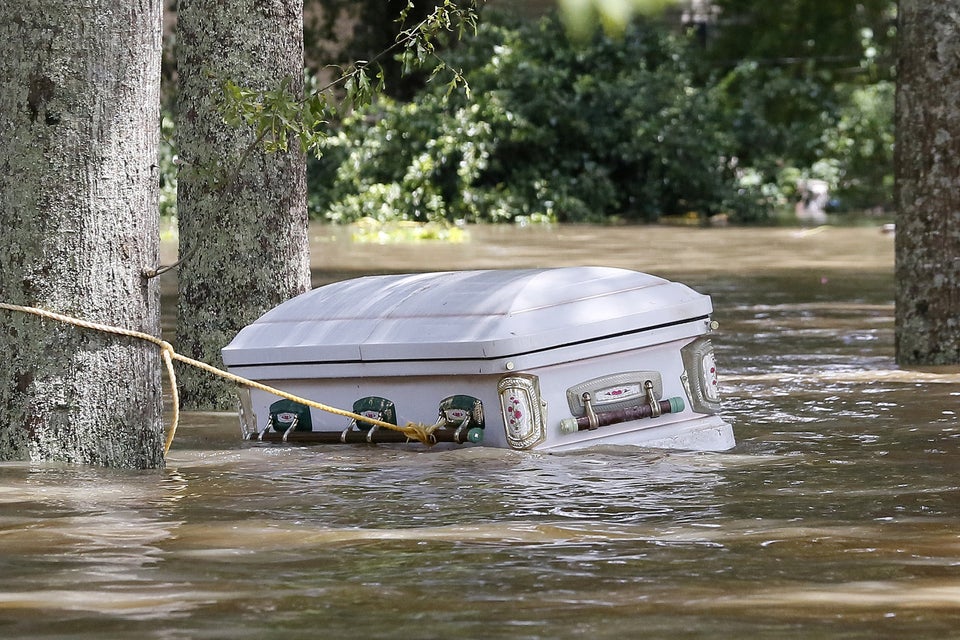 Jonathan Bachman / Reuters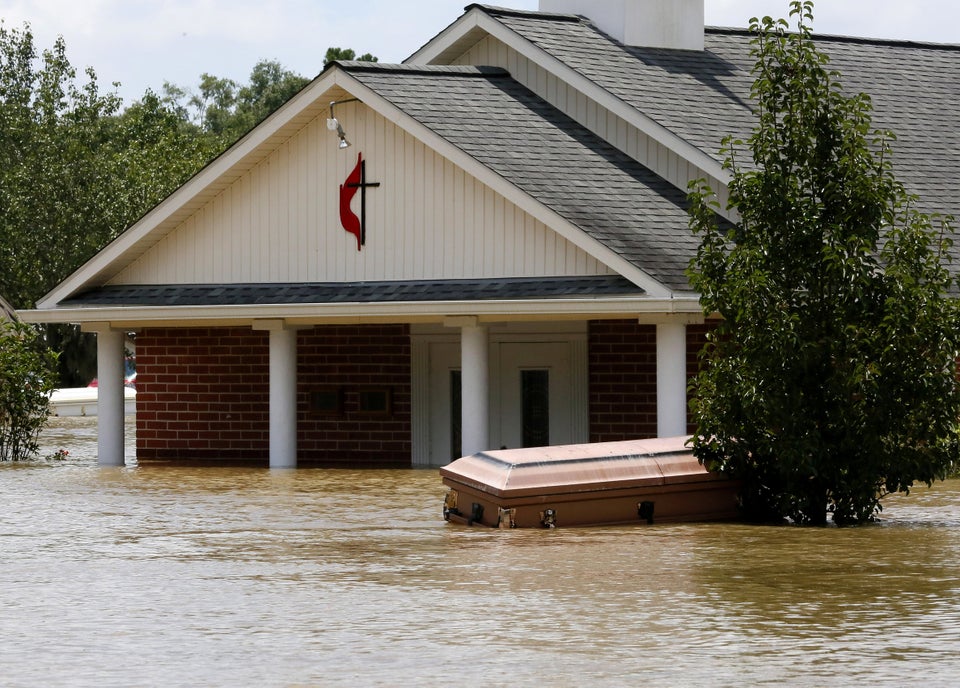 Jonathan Bachman / Reuters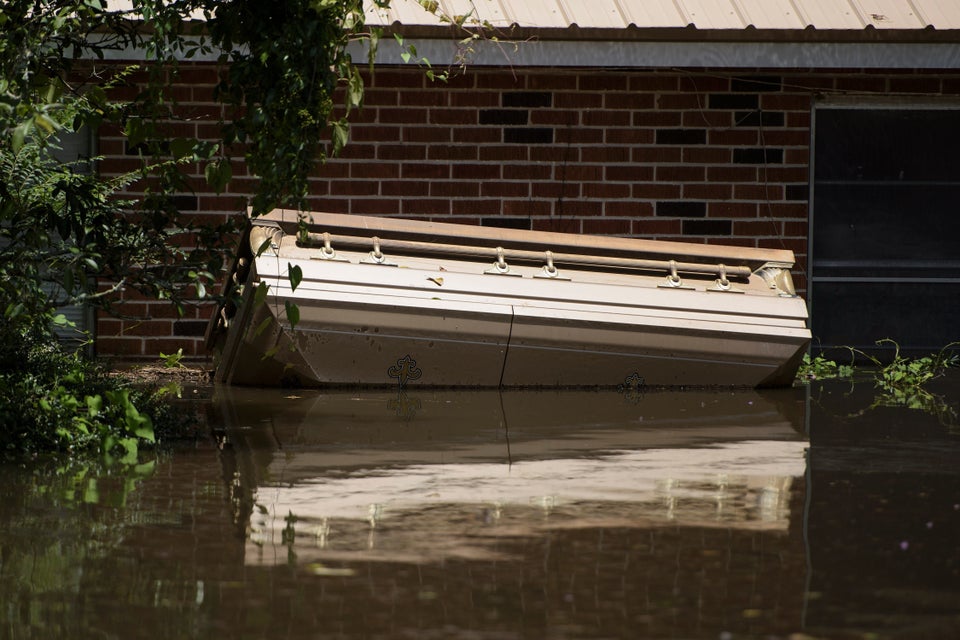 BRENDAN SMIALOWSKI via Getty Images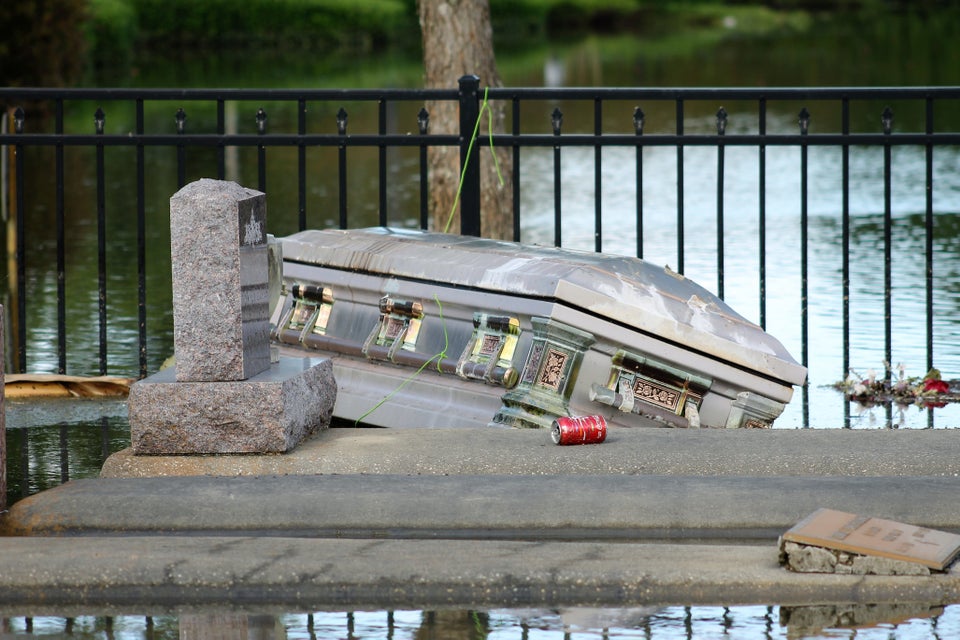 David Lohr/Huffington Post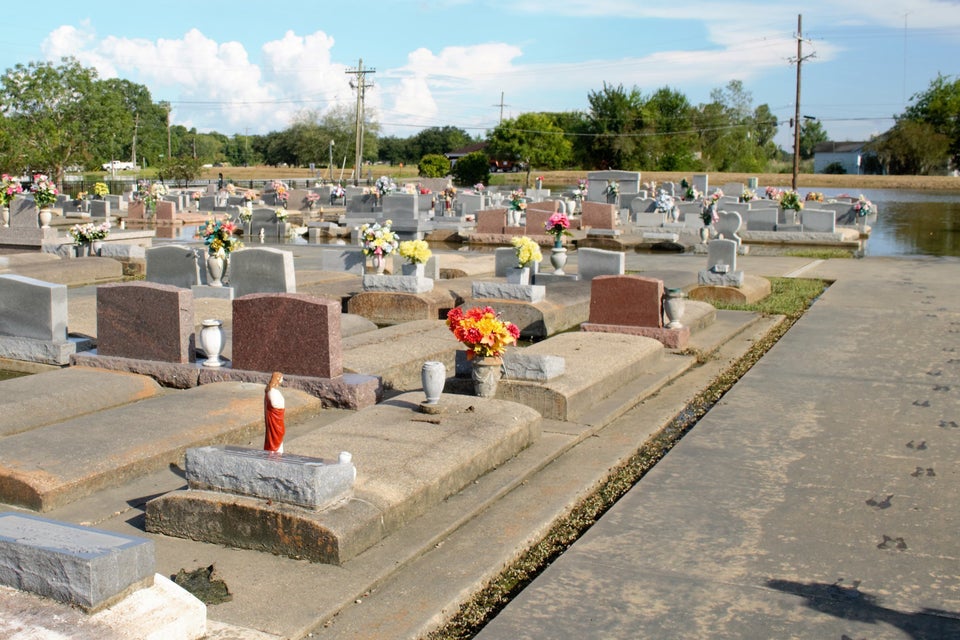 David Lohr/Huffington Post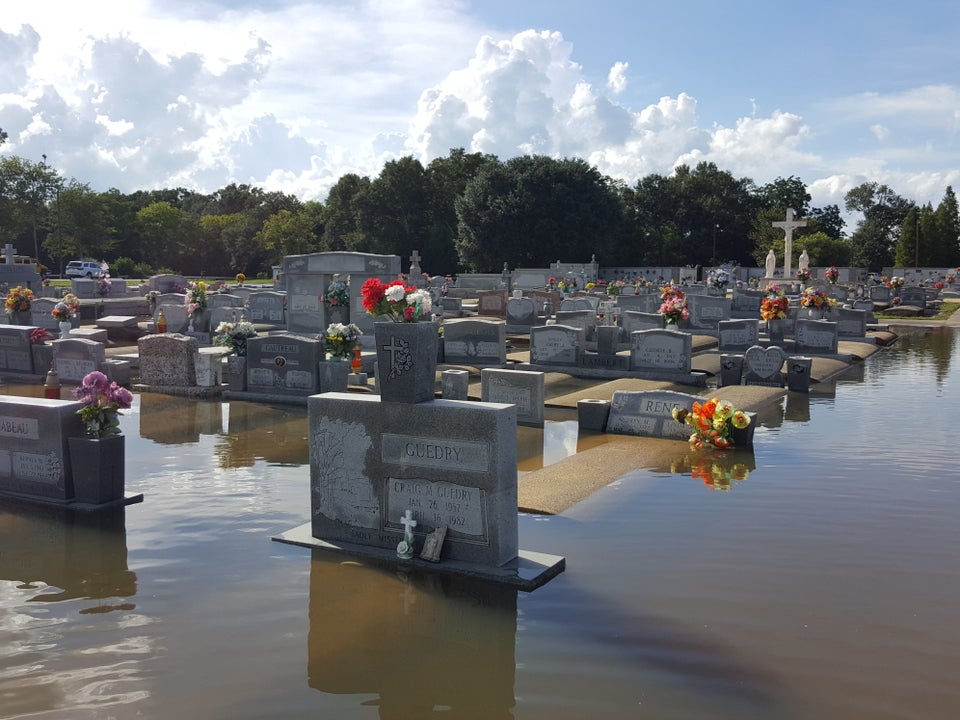 David Lohr/Huffington Post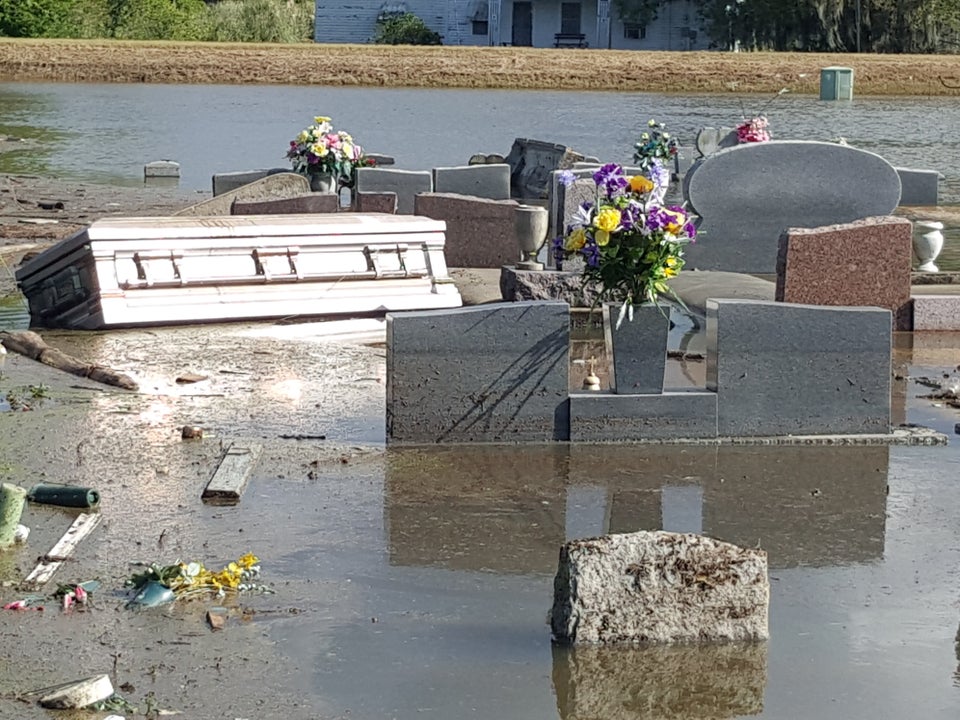 David Lohr/Huffington Post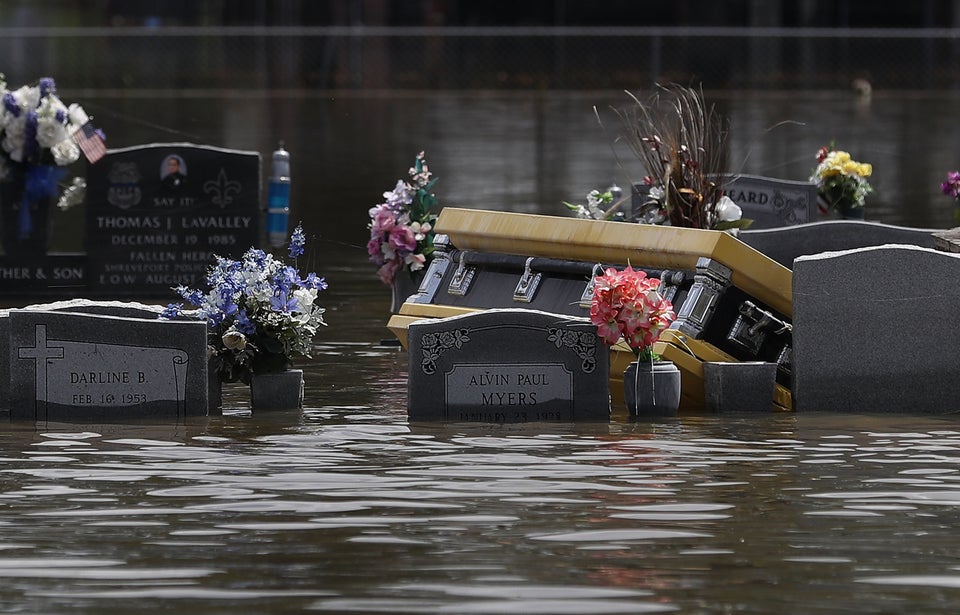 Joe Raedle via Getty Images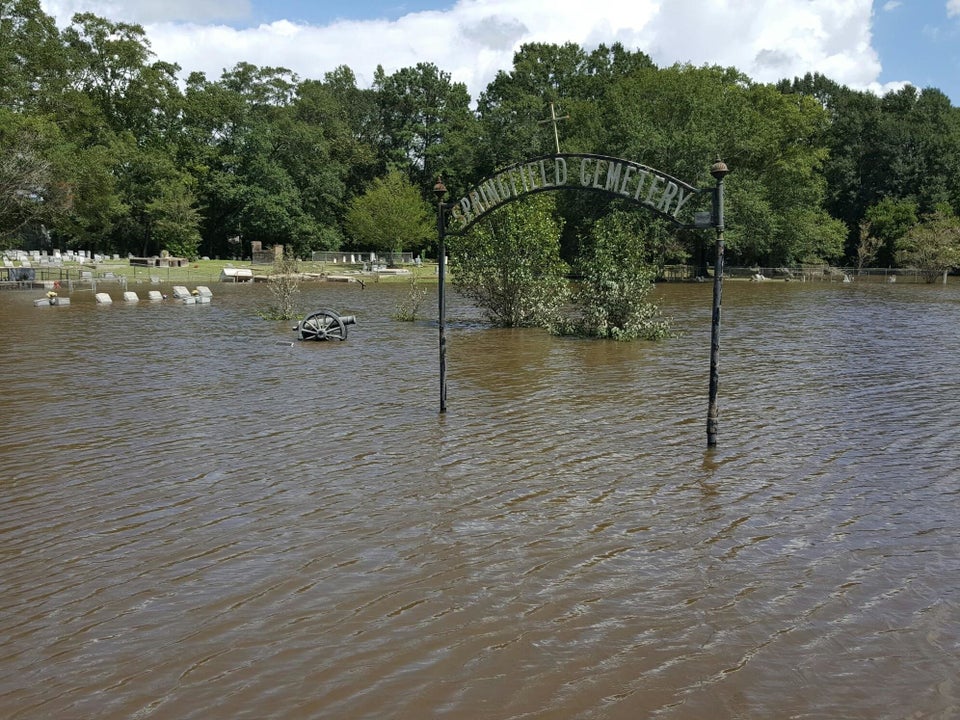 David Lohr/Huffington Post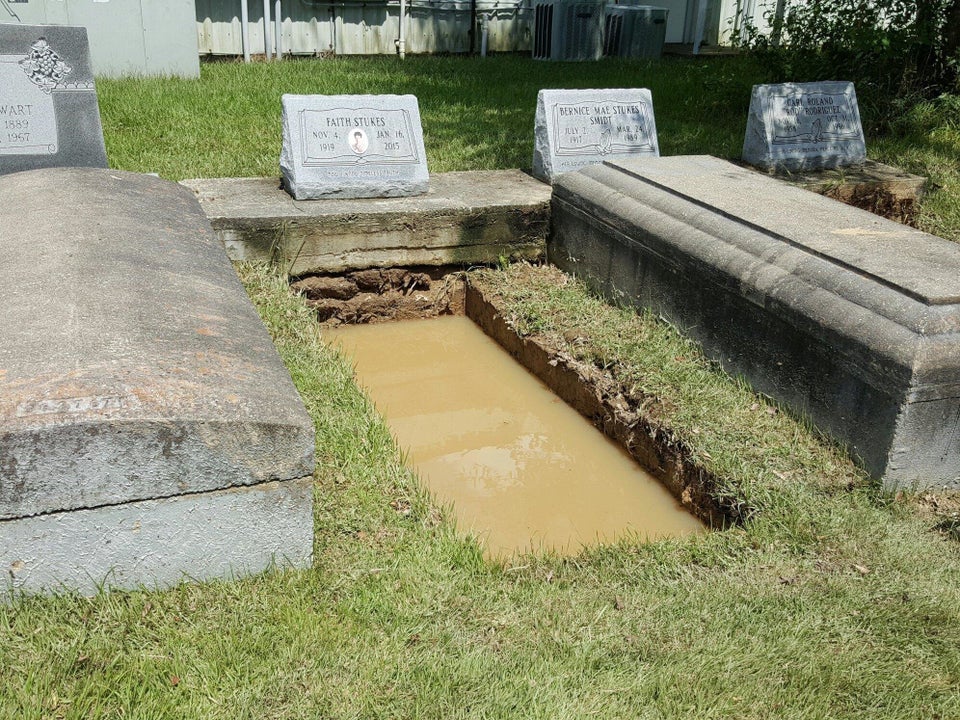 David Lohr/Huffington Post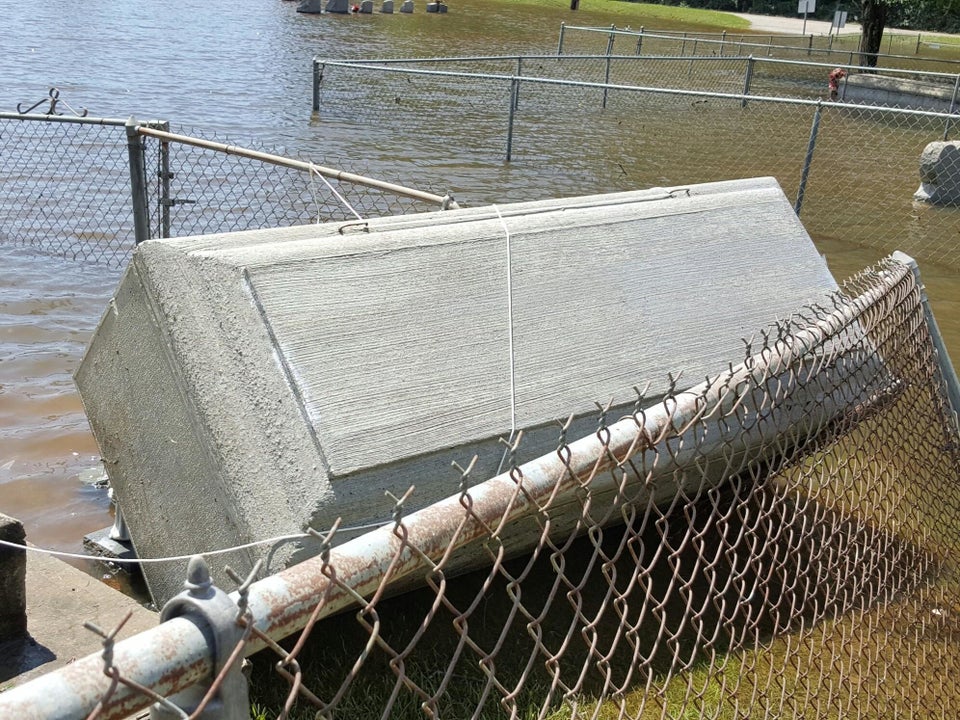 David Lohr/Huffington Post
Before You Go
Deadly Louisiana Flooding Photos
Popular in the Community