Deadly flooding in Louisiana is straining state emergency response efforts as officials and residents contend with floodwaters reaching areas that have historically been safe from natural disaster.
The deluge started with heavy rainfall Friday. First responders have rescued more than 20,000 people; on Tuesday, officials updated the death toll to 11.
"I was calling 911, but I couldn't get them on the phone," Baker resident Margaret Teague told NOLA.com on Sunday. Teague, whose home in an eastern suburb of Baton Rouge was partially destroyed, lost another home to Hurricane Katrina 11 years ago.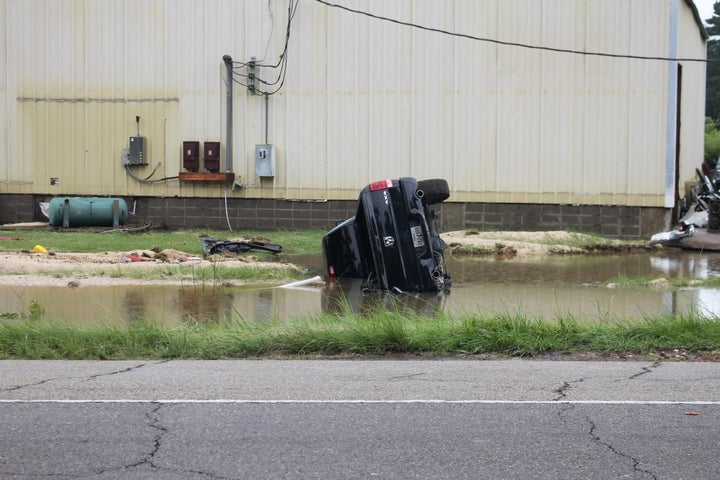 AT&T service was down for an unknown number of residents in the metro Baton Rouge region after a switching tower that directs cellular phone traffic flooded, further complicating rescue and evacuation efforts.
Teague told NOLA.com her family was among residents bounced from one makeshift shelter to the next before finding one where they could remain.
Roughly 120 people from a Baton Rouge Salvation Army shelter had to evacuate after the headquarters flooded with more than six feet of water, The Associated Press reported. Other families had to sleep on the floors of shelters that had run out of beds, state Department of Children and Family Services head Marketa Walters told Reuters.
Gov. John Bel Edwards (D), who on Friday declared a state of emergency, was forced to evacuate the governor's mansion in Baton Rouge with his family.
Mike Steele, communications director for the Louisiana Governor's Office of Homeland Security and Emergency Preparedness, told weather.com on Sunday that rescue efforts were "all hands on deck."
Steele said motorists were stranded on Interstate 12, and parts of the highway remained closed. At least 2,700 homes from Baton Rouge to the eastern rural Tangipahoa Parish have flooded, he added.
The flooding has prevented some businesses, including those that sell necessities, from opening.
"The Albertsons here has food and everything and they will not open," said Nathan Songy, who lives in a city called Denham Springs. "The corporate store said they had to close the store because it's unsafe for employees. The police department has asked them to open it because they did not want another Katrina situation where there would be looting."
People are allowed in the store to use the bathroom, but not to buy anything, Songy said.
"There was a policeman there and he said, 'I'm worried for my own safety. I don't want to have to face them and tell them they can't buy something here,'" he said.
A spokeswoman for Albertsons later clarified the Denham Springs store was not closed due an unwillingness to serve customers, but because it had been "commandeered by Homeland Security and used as a command center and evacuee shelter."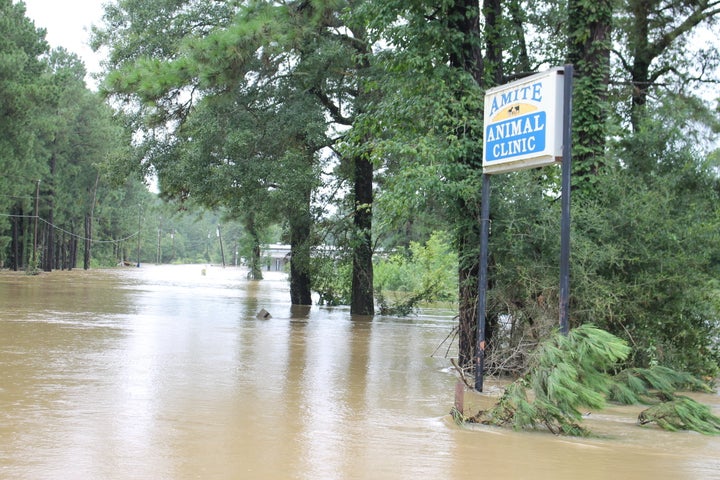 President Barack Obama on Sunday issued a disaster declaration that makes affected parishes eligible for federal relief.
The federal declaration that Louisiana suffered a major disaster frees the federal government to pay about 75 percent of the state's expenditures in dealing with the emergency. Higher matches, up to 90 percent federal dollars to 10 percent of state spending, are available depending on how expensive the disaster eventually becomes.
Just five months earlier, Louisiana was slammed by springtime flooding.
The cost of the latest damage hasn't been estimated. State Trooper Bryan Lee told The Huffington Post Monday that financial issues aren't a priority for now.
"One of the challenges we're facing is the interstate system being closed, and getting resources and rescuing people that need to be rescued," Lee said. "As far as financial issues, that's something we're not concerned with right now."
Lee estimated that nearly 4,000 residents were being housed at metro Baton Rouge-area shelters, including 3,000 people at the Celtic Studios ― a movie studio.
Jay Dardenne, Louisiana's commissioner of administration, told the Advocate the state is spending whatever necessary responding to the floods for search, rescue, shelter and evacuation.
The Federal Emergency Management Agency, which handles disaster- assistance, has been under pressure from Congress to trim how much the federal government gives to states for disaster response.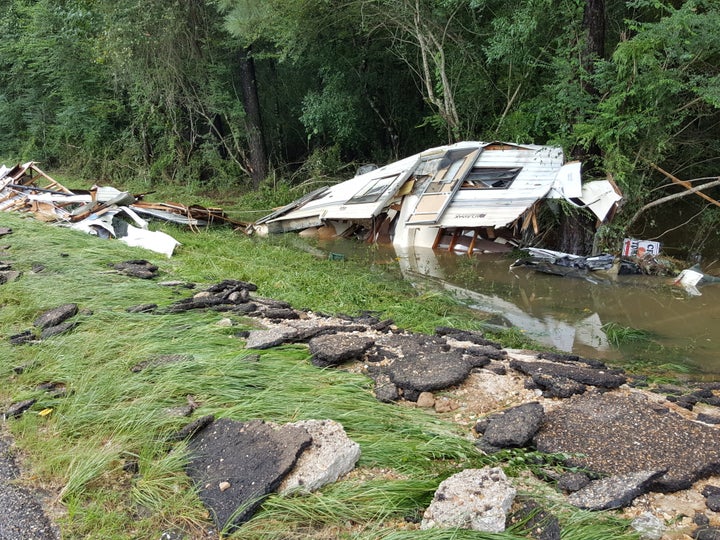 Louisiana has frequent natural disasters from floods and hurricanes, but is poorer than states like California, which faces wildfires. That financial situation complicates Louisiana's ability to recover from disasters and invest in prevention efforts.
Jesse Pines, a professor of health policy and management at George Washington University, wrote in a 2014 report that funding for disaster planning and recovery tends to be "lumpy."
"A disaster happens and there's a big flood of resources to take care of the disaster," Pines said. "And over time as different disasters hit and there are different funding priorities, there's less money being invested in prevention."
David Lohr contributed reporting from Baton Rouge. This article has been updated with new information on the death toll and with comment from Nathan Songy and a representative from Albertsons.
CORRECTION: An earlier version reported the wrong location of the governor's mansion and and incorrect party affiliation for the governor.
Before You Go
Deadly Louisiana Flooding Photos
Popular in the Community