The Louisiana Republican Party filed a complaint with the Senate Ethics Committee on Wednesday, accusing Senate Majority Leader Harry Reid (D-Nev.) of improperly using his official Senate website and Twitter account for partisan attacks on billionaire brothers Charles and David Koch.
"Americans are fed up with the type of hyper-partisan campaigning, and it is appalling that Harry Reid would use taxpayer resources to breach Senate ethics rules and pursue this kind of activity in his official capacity as Senate Majority Leader," Jason Dore, Louisiana GOP executive director, said in press release Wednesday.
Chairman of the Louisiana Republican Party Roger Villere, the author of the ethics complaint, cited an April 9 post on Reid's Senate website titled "The Facts About the Koch Brothers" -- which outlined the brothers' opposition to Social Security, the minimum wage and equal pay -- as evidence of the majority leader's misconduct.
Republican National Committee Chairman Reince Priebus also expressed support for the effort on Fox News Wednesday, calling Reid "so dirty and so unethical" for using a "taxpayer website … to attack Republicans."
Reid spokesman Adam Jentleson dismissed the Louisiana GOP's charges as evidence that Republicans have a "blind obedience to the shadowy, billionaire Koch brothers."
"Republicans rushing to defend the billionaire Koch brothers is just further evidence that when the Koch brothers say, 'Jump,' Republicans ask, 'How high?'" Jentleson said on Wednesday, according to The Times-Picayune.
The following day, GOP strategist Karl Rove hailed the conservative oil magnates as "patriots" for their "grit, persistence and hard work" in Time magazine's annual 100 Most Influential People feature published Thursday.
"For this," Rove wrote, "they have been excoriated by the left, while the left remains hypocritically quiet when George Soros, Tom Steyer and other left-of-center rich spend to influence politics."
"Bless them for all they do and all the liberals they send into orbit," Rove concluded.
Before You Go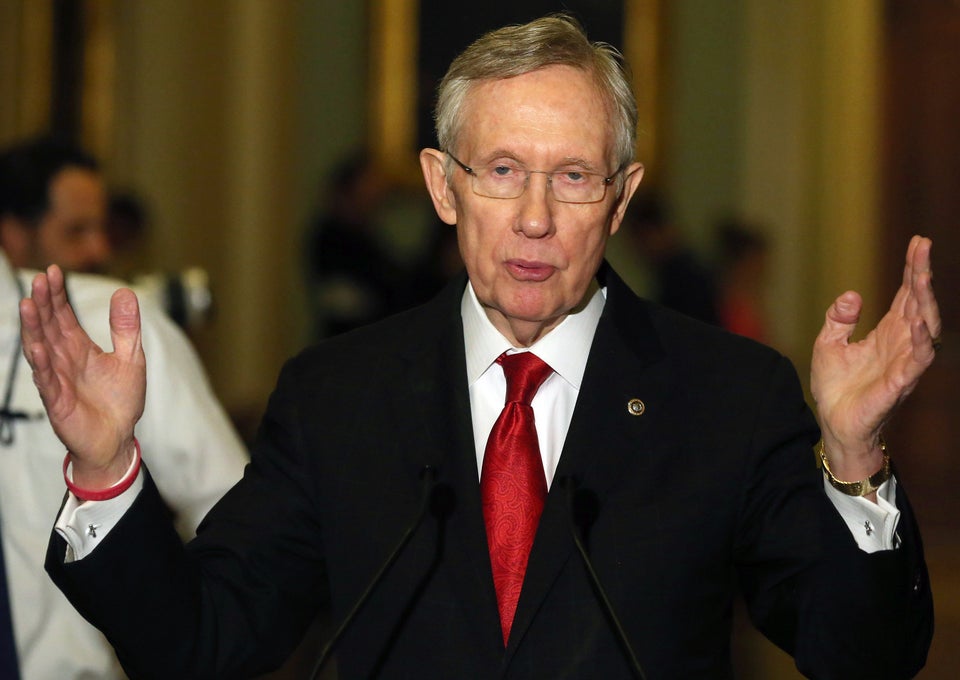 Harry Reid
Popular in the Community