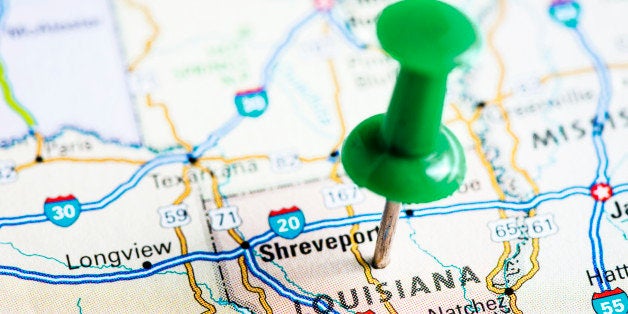 After the surprising loss of the governor's mansion in Kentucky, the narrative coming out of the Democratic Party was one of shock, and aww....it would only hurt the party in the coming election. Article after article seemed to ask "What's the matter with Kentucky?" after the party lost the top spot, and a few down-ticket races. Such pessimism was so pervasive that liberal critics even found a reason to downplay their own win in Louisiana.

"[C]onsider Saturday's Louisiana gubernatorial election. Remarkably, the Democrat actually won. All it took was a thoroughly disgraced and corrupt Republican opponent in David Vitter, who consorted with prostitutes, and an outgoing incumbent Republican incumbent, Bobby Jindal, who was a national joke. How often can Democrats expect that sort of harmonic convergence? Not very. Even so, Democrat John Bel Williams, a Catholic social conservative with a military background, only won 56 percent of the vote."
Here are a few things to keep in mind. First, political scientists usually rank any win over 55 percent as a landslide, so Edwards' victory qualifies as such.
Second, Vitter was not the weak candidate that you think. Ever since Bill Clinton's impeachment hearings, he had an upward trajectory, including two statewide wins as U.S. Senator. Contrast that with Edwards, who was making his first statewide run, and was not-well known before the election. For those who claimed Vitter was badly damaged by the prostitution scandal, remember that Vitter won reelection to the U.S. Senate after this information leaked out. It was old news eight years later.
Third, Edwards clearly did not win a majority in the first round of elections. If anything, he picked up support from Republicans who voted for other candidates, like Lt. Governor Jay Dardenne. While critics claim that it was only because the Louisiana GOP was divided, how is that any less applicable for Democrats nationwide? If anything, the national party is even more fractured than Louisiana's Republicans.
Fourth, Edwards showed the way to win. He adopted some Republican ideas, making it easier to get GOP and moderate votes. Yes, the Democrats are going to need to do that in the next election, as opposed to running to the left. Whether it's Clinton's moderate record or Sanders' finding common ground with conservatives on libertarian issues, the Democrats can and will need to do this to prevail in 2016. It's time for Democrats to stop counting on demographics to swamp the GOP.
Much has been written about how Kentucky was a conservative state, and locals simply voted against their interests in picking Republican Matt Bevin. But that's not the whole story. First of all, Democrats nominated Jack Conway, who had previously lost a congressional race and a senate race. Alison Lundergan Grimes would have been a better choice for the party, especially if the party had not coaxed her into an ill-advised Senate race against Mitch McConnell.
Third, this state had been trending Republican for quite some time. It's not as though Obama, or his two predecessors, ever prevailed in the bluegrass state. Governor Beshear's two wins were considered pretty surprising, going against recent trends. But if the Democratic Party wants to recover, they'll learn from those errors, and even fellow Democrat Edwards down South.
John A. Tures is a professor of political science at LaGrange College in LaGrange, Ga. He can be reached at jtures@lagrange.edu.
REAL LIFE. REAL NEWS. REAL VOICES.
Help us tell more of the stories that matter from voices that too often remain unheard.