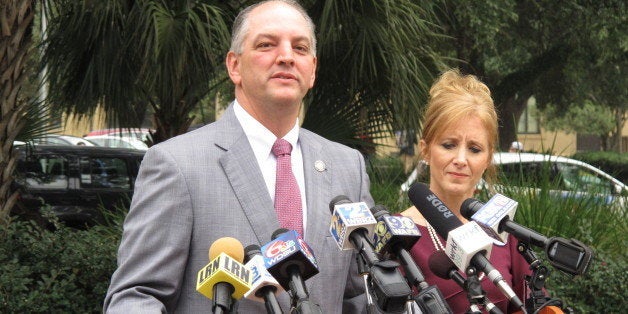 On November 23, 2015, Louisiana Governor-Elect John Bel Edwards offered his first public address since being elected two days prior, on November 21, 2015. He spoke at the Louisiana Federation of Teachers (LFT) convention in Lake Charles. In his speech, Edwards addressed his position on vouchers and charters:
I believe in local control of education. And, by the way, that used to be a conservative value: to have local control over local tax dollars and how kids were educated. Because this is the risk we run: If we have parents and voters- taxpayers- who cannot hold their school boards accountable for how children are educated and how dollars are spent, it's only a matter of time before they stop renewing taxes and voting new taxes for education. And then we're all messed up. And so, we've got to stop substituting the opinion of the BESE board in Baton Rouge for school boards at the local level when those school districts are performing well under our own accountability system.

So, when you hear- because it was in the Advocate today, and it was wrong- when you hear that John Bel Edwards wants to ban charter schools- that's not true. I have not proposed anything that affects, really, an existing charter school. But in those districts that perform well under our accountability system, the final decision as to whether a new charter opens ought to rest with that school board. It's just that simple.

And then you hear, "Well, John Bel Edwards is against the voucher program." Guess what? I didn't think that it was a wise policy, but I knew that it was an unconstitutional bill. I voted for it-I'm sorry- I voted against it because it was unconstitutional. I said so at the time. I see a lawyer over here who helped prove that it was unconstitutional. But as I go into office, I don't have a goal to take that voucher program off the books completely, but we are going to conform it to its stated purpose. Its stated purpose was to provide a choice to parents whose kids were trapped in failing schools.

A "C" school is not a failing school.

And never mind the "C" schools. We have children who are taking vouchers to go to voucher schools that we know next to nothing about, and, by the way, some of the absolute worst-performing schools in the state of Louisiana are voucher schools. But we have kids who live across the street from "A"-rated elementary schools who are staring kindergarten who are going to a voucher school. That is not a kid who is trapped in a failing school, either.

And so, we're going to stop diverting resources that are needed away from our traditional public schools for an unproven voucher scheme that doesn't make sense to me. Now, we're not going to end the voucher program, but we're going to make it make sense. And we're going to make sure that there's transparency and accountability on those schools so that parents not just have a choice, but let's give them an informed choice so that they know exactly what it is that they're doing if the choose for their child not to go to that local school that's a traditional public school, but they want to send them to a voucher school.

I'm not about ending choice, but I am about informed choice. I'm about making sure that the balance is right. That's where I'm at with respect to these things.
Based on Edwards' remarks above, he does not belong to the corporate reform set that promotes vouchers and charters as a favored, unaccountable replacement for traditional public schools. Edwards is clearly opposed to using money earmarked for traditional public schools to finance a voucher program. Also, Edwards will oppose BESE's efforts to bypass local school boards in order to expand the charter school presence in Louisiana.
As to Edwards' remarks about "failing schools," he should be aware that White has been manipulating the school letter grades for years. White has inflated Louisiana's school letter grades and should be expected to deflate those school letter grades according to how doing so best serves his corporate reform agenda- an agenda that surely includes undermining the efforts and reputation of a governor who wants him gone. Calling a school "failing" based upon a letter grade system that is almost perfectly correlated with free lunch status (assuming that the calculations have not been tampered with) is simply wrong on its face. I hope that Edwards comes to realize as much.
Under Edwards, it seems that school choice in Louisiana is finally going to experience some long-overdue attention from a governor not overtly biased toward charters and vouchers. This is good.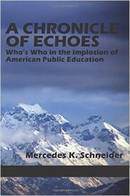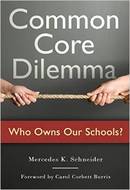 Calling all HuffPost superfans!
Sign up for membership to become a founding member and help shape HuffPost's next chapter