State Rep. John Bel Edwards (D) was elected the governor of Louisiana in a runoff election on Saturday, defeating U.S. Sen. David Vitter (R).
Edwards won 56 percent of the vote, with 99 percent of precincts reporting. "I will not let you down," he said. "This election shows us that the people of Louisiana in a time of deep cynicism about our politics and also our future, have chosen hope over scorn... and over a distrust of others."
Edwards, currently the minority leader in the Louisiana House of Representatives, is a conservative Democrat who opposes abortion and supports gun rights.
Edwards led Vitter in polls approaching Saturday's runoff, according to HuffPost Pollster, which aggregates publicly available polling data.
In the Oct. 24 election, Edwards garnered 40 percent of the vote to Vitter's 23 percent. However, the race went to a runoff since neither candidate earned a majority.
During the campaign, both Edwards and Vitter criticized Louisiana Gov. Bobby Jindal (R), who is suffering from dismal approval ratings. Jindal suspended his presidential campaign on Tuesday.
In the days leading up to the election, the race focused on the resettlement of Syrian refugees in Louisiana, with Vitter releasing an advertisement linking Syrian refugees to the recent Paris attacks.
Edwards will be inaugurated on Jan. 11, 2016.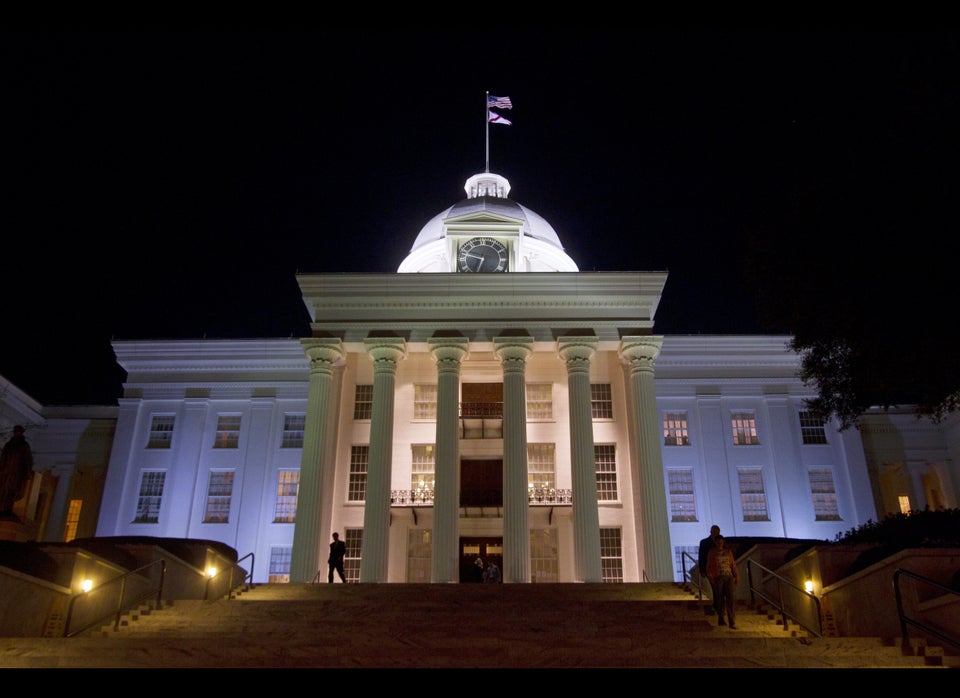 U.S. State Capitol Buildings
Popular in the Community