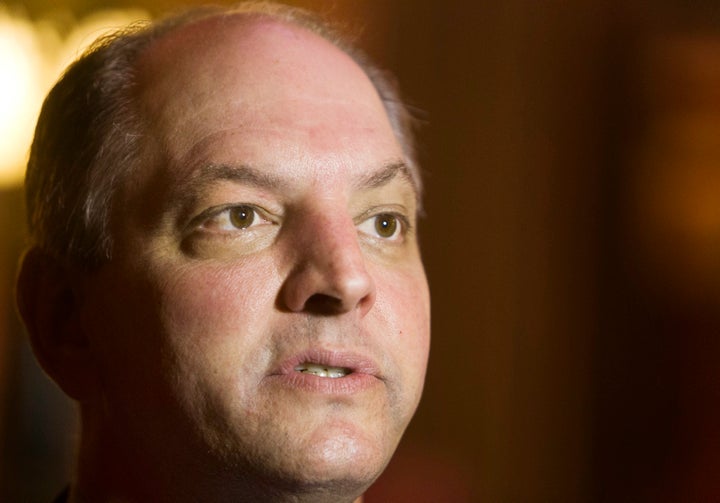 WASHINGTON -- Louisiana Gov. John Bel Edwards (D) signed a bill this week that will allow prosecutors to seek longer sentences for people who attack police officers, EMTs or firefighters because they hate them.
It's a strange policy that may turn out to be useless.
The bill, HB 953, is widely known as "Blue Lives Matter," a phrase patterned after the Black Lives Matter movement and that stands on the opposite side of criticisms of police brutality. The Blue Lives Matter movement argues that police officers are under siege and need extra protections.
Louisiana, like many other states, was already punishing people who assault or kill cops more harshly than people who attack or kill, say, waitresses or pizza delivery guys. The state automatically classifies cop-killing as first-degree murder -- a charge that could result in the death penalty if convicted -- even when it's not premeditated. Assaulting or battering a police officer also comes with a harsher charge.
It's easy for prosecutors to prove a victim of violence was a police officer, but proving intent and getting inside an offender's mind is extremely difficult. So why is Louisiana making prosecutors prove that an assault on a cop was motivated by hatred for cops when the state already has tougher penalties for attacking cops, regardless of the motivation?
It's all about sending a message.
By making police officers a protected class -- like race, national origin and religion -- the state is doing more to value its officers, said Louisiana state Rep. Lance Harris (R), the bill's author.
But Dane S. Ciolino, a law professor at Loyola University New Orleans College of Law, doubts the new law will actually protect cops more than existing law did.
"There's certainly no gap in the criminal code," he said. "It's just showboating for the constituents."
At least 37 states have enhanced penalties for assaulting a police officer, regardless of the attacker's motivation. Some states do that by considering harming a police officer to be an "aggravating factor," which heightens the severity of the sentence for the alleged offense. In New York, being convicted in the aggravated murder of a police officer carries a mandatory sentence of life in prison without parole. It is also an automatic first-degree charge. Michigan has a similar law.
These protections extend beyond police officers. Florida law, for example, mandates that the assault or battery of public transit employees -- along with law enforcement officers, firefighters and EMTs -- be reclassified as a higher charge. Other jurisdictions -- including New York and Washington, D.C. -- add extra years in prison for assaulting a bus or taxi driver in hopes of deterring violence against transportation workers.
Jack Levin, a criminologist at Northeastern University, worries that HB 953 may actually scale back current hate crimes statutes by including police officers.
"We might very well dilute the hate crime law so that it is weakened beyond repair," he said. "Originally the idea of hate crime statutes was to protect vulnerable groups of americans."
"There are a number of very dangerous occupations, but it's not just the police who may be injured or killed on the job," Levin added.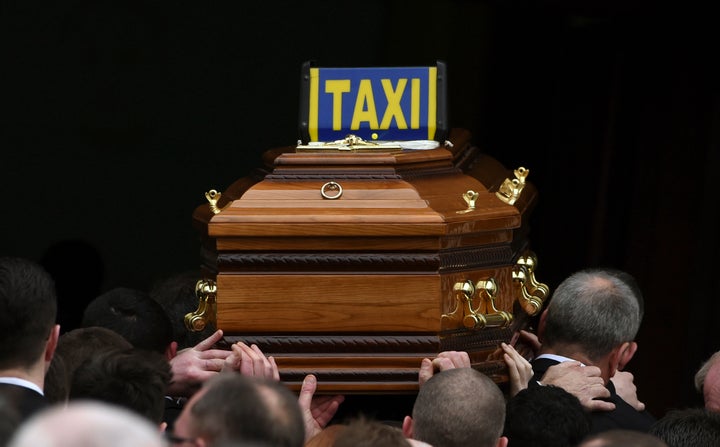 A U.S. city bus driver was assaulted every three days in 2012, according to estimates from the Amalgamated Transit Union, the largest labor union for transit workers in the U.S. and Canada. But Larry Hanley, international president of the ATU, doesn't see the need to give public transit workers additional protection under hate crimes statutes.
"To the extent that bus drivers represent the government, you could argue that this stems from some hatred of government workers," Hanley said. "But, frankly, most of the crimes involving assaults on transit workers are connected to fare disputes, to people's own mental issues -- we have people who get on buses who are mentally disturbed -- people who are drunk and engage in assault. So I'm not sure this really fits the mold."
Taxi drivers have also fought hard for the protections afforded to their profession -- and for good reason. They are 30 times more likely to be killed on the job than workers in other occupations, according to the Occupational Safety and Health Administration. Much like city bus drivers, they tend to work in isolated environments and transport potentially violent strangers.
They are also more likely to belong to an already protected class under hate-crime statutes. Most cab drivers in New York, for example, immigrated to the U.S. from Bangladesh, Pakistan, India or Ecuador.
On Saturday, Sirajul Islam Khan, a taxi driver in the Bronx, was attacked when he took out some cash to give a customer change. The assailant allegedly beat Khan and shouted that he would kill the cab driver -- not for being a cab driver, but for being Muslim.
"Prosecuting crimes against a worker as a hate crime belies the long struggle for racial justice in our country," Bhairavi Desai, executive director of the New York Taxi Workers Alliance, told HuffPost. "We have sought hate crime prosecution only when a driver has been targeted because of their race or religion. There are conditions that make workers vulnerable to crime on the job. But that is an occupational safety matter, not a hate crime."
Levin pointed out that for a brief period of time following large-scale anti-police brutality protests in Ferguson, Missouri, New York and Baltimore, ambushes of police officers did rise. But this was short-lived.
"I would be much more likely to support the idea of expanding hate crime laws to protect police officers if there were some long-term trend whereby law enforcement was at greater risk than usual," he said.
Even E. Pete Adams, the executive director of the Louisiana District Attorneys Association, doubts his members will be able to do much with the new law.
"Motivation is by its very nature hard to prove, but sometimes when the facts align correctly motivation can be shown," Adams said. "But it is a challenge. It's a challenge under the current law, it'll be a challenge under the amendment."
The hate crime moniker, Adams emphasized, "is merely a sentence enhancement tool." And Louisiana already had laws that more harshly punish people who attack cops.
"This legislation is unnecessary," Ciolino, the law professor, said. "But the Louisiana criminal code is littered with unnecessary and redundant provisions, so this is nothing new."
This post was updated after the governor signed the bill into law.
Before You Go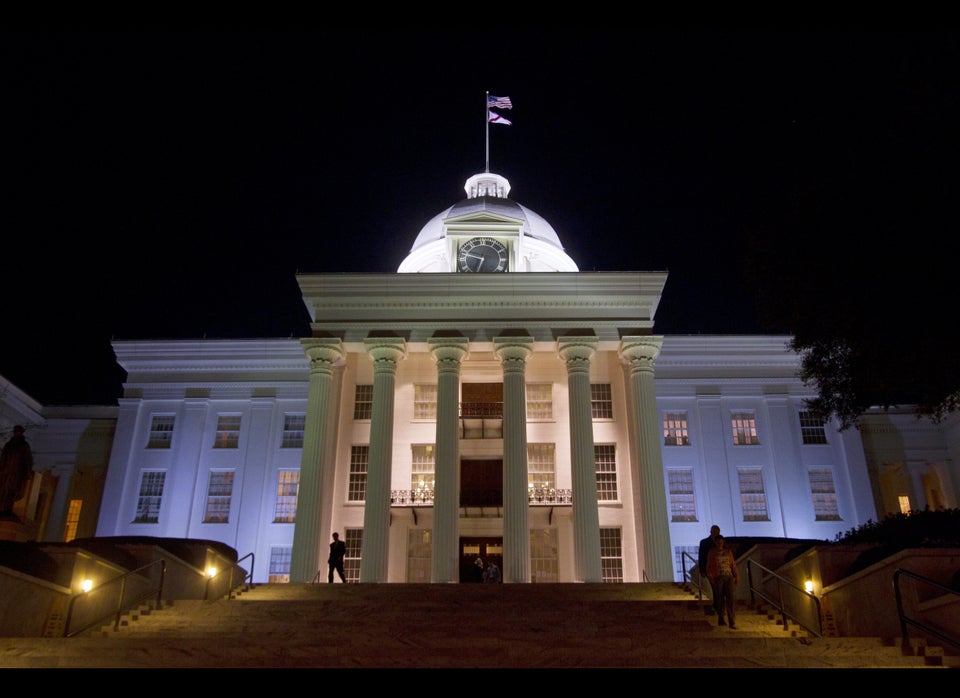 U.S. State Capitol Buildings