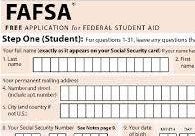 Louisiana's Class of 2018 will encounter a graduation requirement unknown to previous graduating classes:
Filing for college financial aid– or filing a waiver in its place.
Here's the official language, from Louisiana's Bulletin 741, Section 901 ("Scheduling"):
D.       Beginning with the 2017-2018 school year, each graduating senior shall, as part of his individual graduation plan and as a requirement for graduation, complete at least one of the following steps to support a successful transition to postsecondary education or training:
complete and submit to the Office of Student Financial Assistance an application for a Taylor Opportunity Program for Students (TOPS) award;
complete and submit to the U.S. Department of Education a free application for federal student aid; or a parent or legal custodian, or a student legally emancipated or of the legal age of majority, may certify a waiver in writing to the LEA if he refuses to complete such an application;
if a graduating senior is not able to fulfill the requirements of Subsection D of this Section due to extenuating circumstances, the LEA may apply for a waiver to be approved by the state superintendent of education to waive the student of this requirement for graduation.
The publicized reason for the above policy is that students are missing out on opportunities to receive financial aid for college.
Therefore, Louisiana's Board of Elementary and Secondary Education (BESE) decided to force parents/guardians of graduating seniors to apply for federal and state money– including student loans– or force them to actively opt out of applying.
Of course, there are a number of problems with this plan, not the least of which is the state pushing students into student loans, loans which might quickly become a financial burden to students who complete only one or two semesters of college and which leads to a second problem: BESE might find itself on the wrong side of litigation related to prompting minors to inadvertently apply for loans.
And a third problem: With this new policy, BESE has also set itself up to be sued by financial institutions that face their student clients defaulting on student loans encouraged by BESE policy.
Sure, BESE could respond that parents/guardians are able to sign a waiver to avoid applying for financial aid, but being put in the position to opt out is built on the assumption that one has been first placed "in" by some entity in power.
A fourth problem concerns what the state will do when graduating seniors meet all requirements except for that FAFSA-or-waiver. Will the state dare to hold such students back? To do so surely could lead to (yet again) potential litigation.
Finally, propelling students down the FAFSA road involves just one more situation in which students are being directed by the state to submit personal information to the federal government. Once again we walk litigation road, as the state could be held liable for how such information is ultimately used and possibly exploited.
Forget Rome. When it comes to BESE shortsightedness regarding tying FAFSA completion to graduation, all roads lead to potential lawsuits.
Originally posted 11-10-17 at deutsch29.wordpress.com.
Want to read about the history of charter schools and vouchers?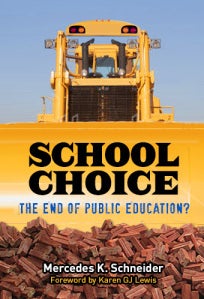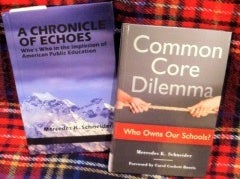 Calling all HuffPost superfans!
Sign up for membership to become a founding member and help shape HuffPost's next chapter
This post was published on the now-closed HuffPost Contributor platform. Contributors control their own work and posted freely to our site. If you need to flag this entry as abusive,
send us an email
.